Shopping in Kas is very easy and sociable because Kas, Turkey is a very small town where you can find your needs without getting lost. In this guide, you can learn about some shopping tips in Kas more and you discover all the places that you'll need.
If you haven't read our Kas guide article, I recommend it for more information.
You can buy souvenirs, clothes, food & beverage, drugs and cosmetics, fresh fruits, and more in Kas. Let's start with the souvenirs.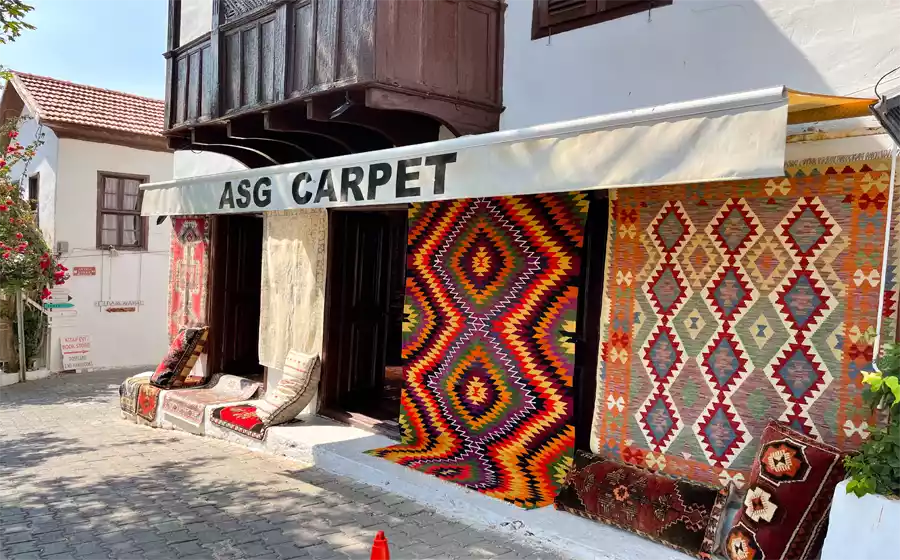 Table of Contents
Buy Souvenirs From Kas Old Town
Kas Old Town has many tiny shops for souvenirs, clothes, and accessories for the guests. Terra Decor is one of them. Mostly, you'll be able to see handmade stuff but on the other hand, you can find some familiar brand products in these small stores. Chirpy accessories are waiting for you as well!
Do you forget some essentials for the beach or daily life? Don't worry about that. Rabia Ucuzluk Pazarı Kas is a very affordable place that can cover your needs. So do supermarkets!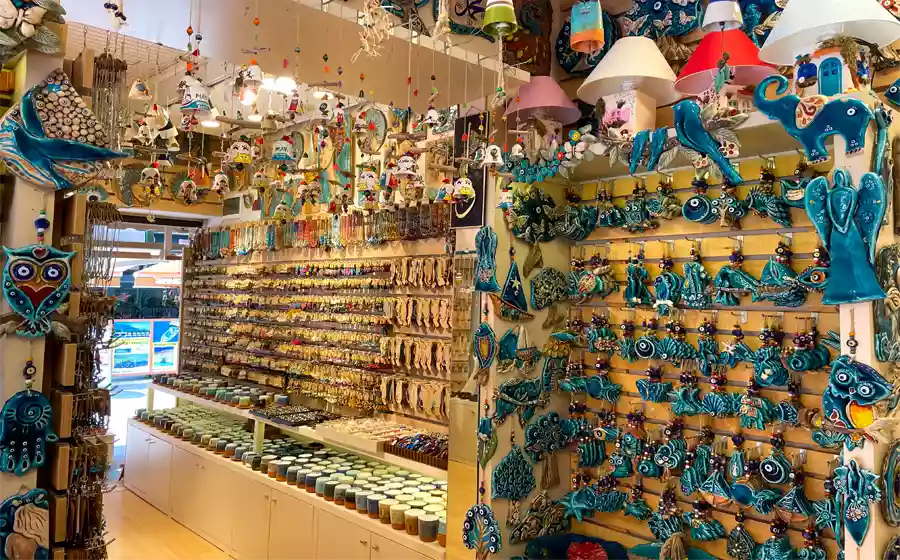 Supermarkets in Kas
You can find several supermarkets in the center of Kas which are very familiar as well like Migros, Carrefour, Sok, and Bim. Well, they are not so huge but you'll find the basics there. 
Not just for food, they sell some sea toys, cold drinks, water, cigarettes, cosmetics, etc.
Cosmetic and Drug Stores in Kas
Anyhow "Gratis" is the best store for cosmetics in Kas, Turkey. Many many products can be found in Gratis. If you have time in Turkey, you can order your products from Turkey cosmetics online shopping sites during your vacation as well.
What about medicines and drugs? There are a couple of pharmacies in the Kas center which are very close to each other. Onur Eczanesi is one of them. It is worth visiting here for medicines, sunscreens, lotions for burns, baby products, painkillers, antibiotics, serums, and more.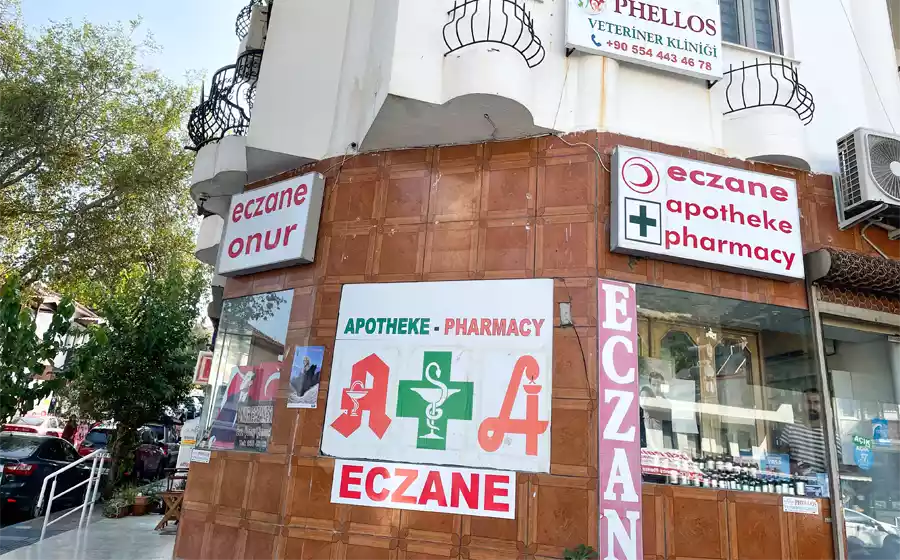 Kas Market Day
Kas market day is Friday. You can find fresh vegetables, juicy foods, and more on Fridays in this street market. It has a very central location as well. So take your grocery bag with you and explore the best seasonal Mediterranean agriproducts.
Clothes Shopping in Kas
Do you need to buy some clothes in Kas? Sometimes we forget to put some essential pieces in our luggage and sometimes we just want to buy something. Here is a famous brand in Turkey as well as in Kas that you can find affordable prices inside. LC Waikiki brand is a very good choice for clothes shopping in Kas. It is very close to the supermarkets.
You can find more authentic, unique, boheme, and handmade products from the boutiques inside the Old town of Kas.
What to buy in Kas, Turkey?
You should buy sage and thyme in Kas. You can drink their tea first. There is a tea garden between the playground. You can drink sage tea. If you like it, you can buy dry sage or thyme from there as well. 
Buy some fridge magnets which have Kas ruins and Kas amphitheater pictures on them. Those are very precious but affordable memories from your Kas vacation.
You can explore Kas more from our other blog posts like; Best Kas Nightlife Places, Most Popular and Best Kas hotels, Best Beaches Kas, and What to eat in Kas Antalya?
Frequently Asked Questions About Shopping in Kas
What are the best places for shopping in Kas?
Boutiques in Kas old town are the best places for shopping.
Which places provide the best shopping in Kas for travelers on a budget?
Supermarkets are nice and budget-friendly options.
Is there a big shopping mall in Kas?
Kas is a small holiday town and unfortunately, there is no big shopping mall in Kas, but you can find everything you are looking for in small stores.
Is there a product I should buy in Kas?
Since Kas beaches are usually pebbled, it would be good to buy sea shoes. You can buy herbal tea and herbs such as sage tea from the locals of Kas. All organic.