Almost all seasons of the year, many people are traveling Turkey for vacation and of course shopping! In this blog post, we would like to introduce to you the best and affordable kids brands in Turkey. Some of them which we will highlight are Turkish kidswear brands and some of them are international ones. No worries, you will find something high quality with good prices for your children.
Let's dive into the best kids brands in Turkey and get to know them closer. 
Famous Kids Brands in Turkey (Online Shopping and Stores)
Before seeing listed brands below, you should know that many stores have online shopping options, too. We will basically mention the shopping options, product age ranges, stores and things that they sell.
Civil Brand
Civil is a very famous and rooted Turkish kidswear brand. It is a must stop for reliable, quality, long-lasting, colorful and comfortable children's clothes. 
Wide age range is a plus (0-14 ages). 
Civil online shopping available.
Many stores all around Turkey. (Civil near me)
Outlet stores offer affordable prices.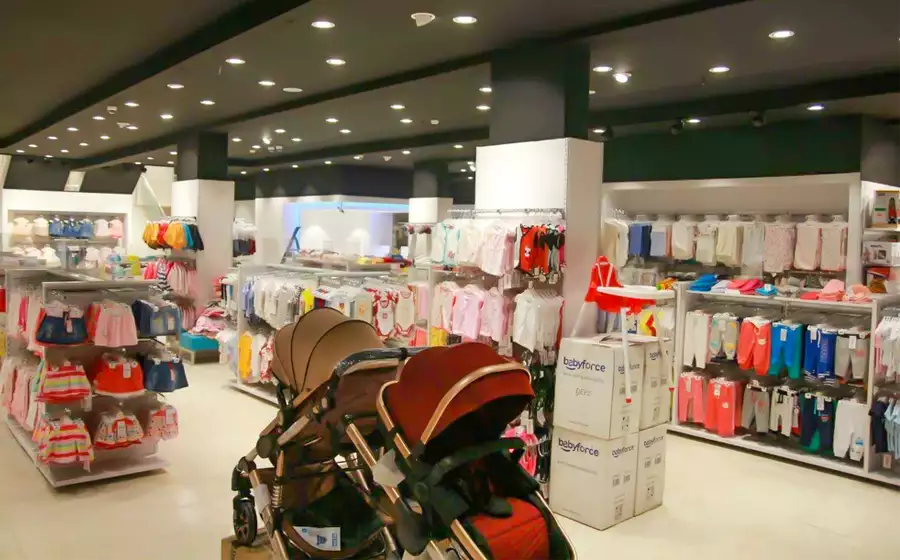 LC Waikiki Turkey Kids
LC Waikiki is a chain of stores that are strong, high quality and give importance to customer satisfaction.
You can find a large number of them almost everywhere in Turkey, you can also shop online, even if you are outside of Turkey, you can easily reach this brand.
It is worth noting that it is a very advantageous brand in terms of accessibility and product variety.
LC Waikiki online and the stores includes kids, baby, home, male, female, accessories, underwear and swimwear options. 
LC Waikiki Istanbul stores and LC Waikiki outlets can be reached on the website. Besides, LC Waikiki English and other languages plus countries can be reached from here.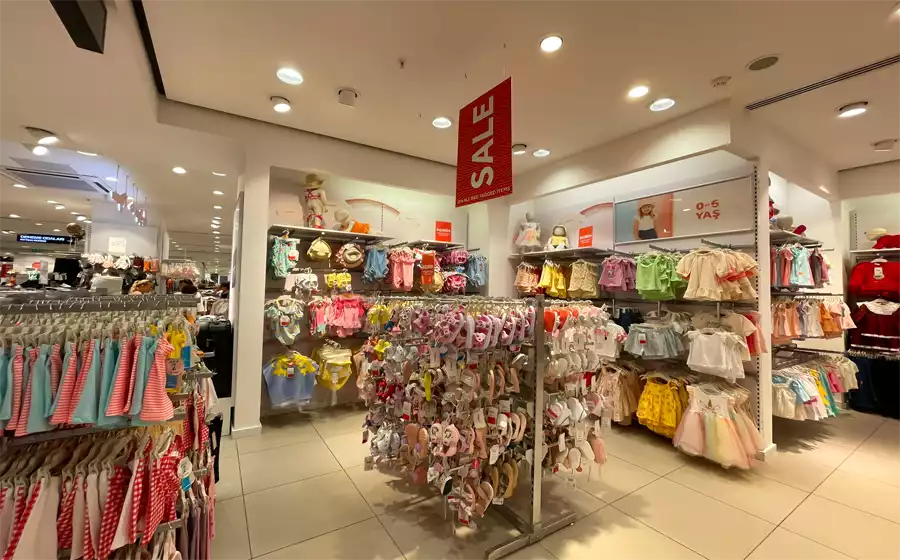 DeFacto Clothing For Kids
From newborn to teenager, Defacto Turkey English  has a wide range of products. (One of the best Turkish baby clothes brands)
It is a Turkish brand that is similar to Waikiki in terms of prices and the quality of products. 
Defacto Istanbul stores and more (Defacto near me) can be found here.
You can access the Defacto English website from here. You can change your country or currency from the top right side of the page as well.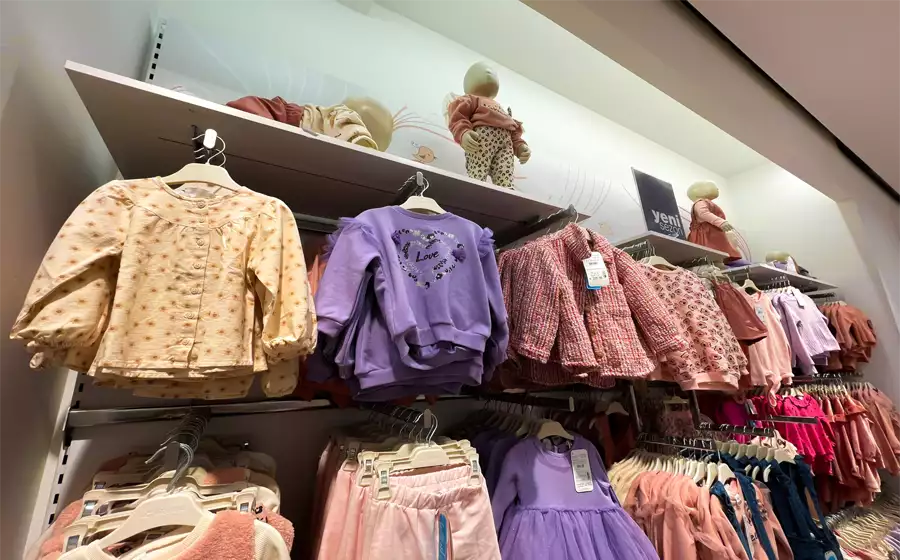 Koton Turkey Kids
Koton is one of the best and affordable Turkish brands in Turkey. 
Kids sections are generally inside the main Koton stores. 
You can also go to the website for Koton Turkey online shopping. 
Baby and kids clothes can be found at Koton Turkey sale stores.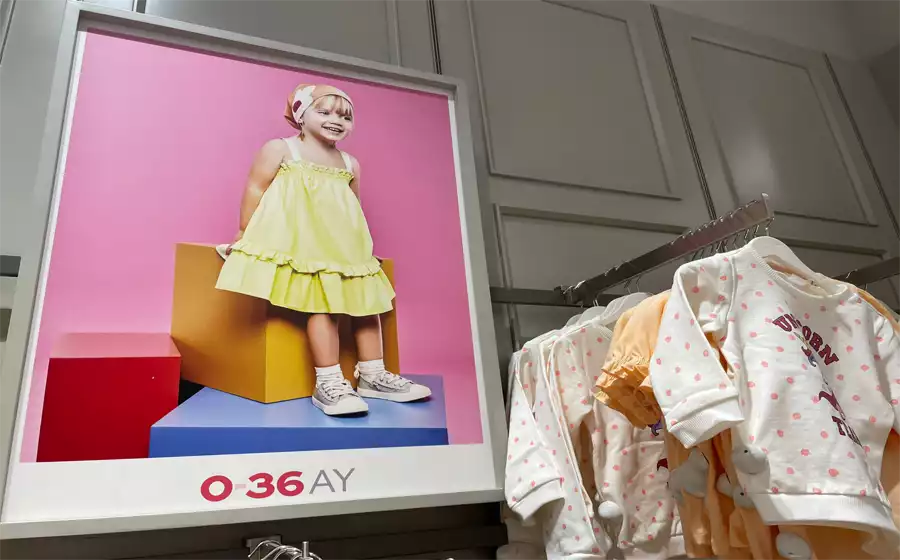 Panco Kidswear Brand
40 years of Turkish kidswear brand Panco has high quality products for every season and every budget.
Panco brand has a very user friendly website for online shopping.
Panco stores near you can be found on this map.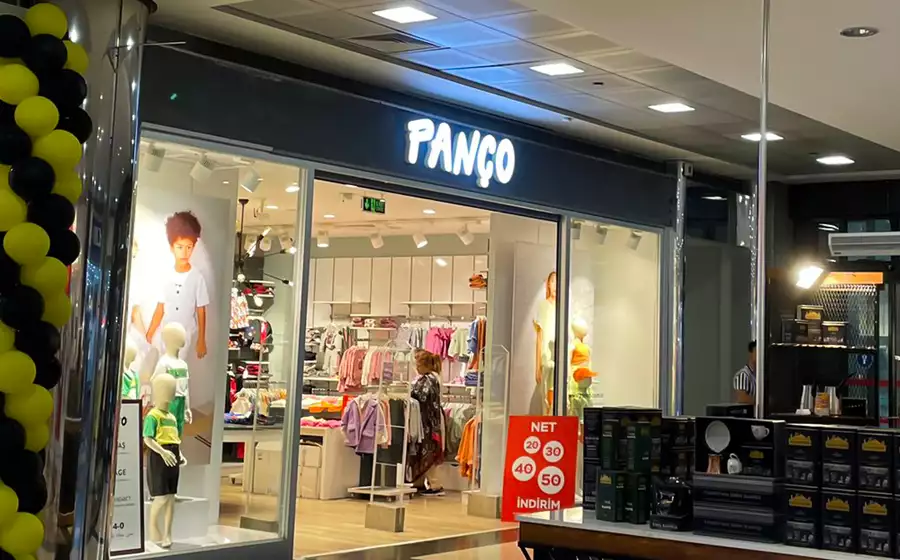 Carter's Turkey
Carter's is a well known international baby and kids brand which has stores and online shopping in Turkey as well. 
Carter's has high quality baby and kids products from newborn up to 8 years old kids.
Carter's Istanbul and other stores can be reachable mostly in shopping malls.
Carter's Turkey English has online shopping options, too.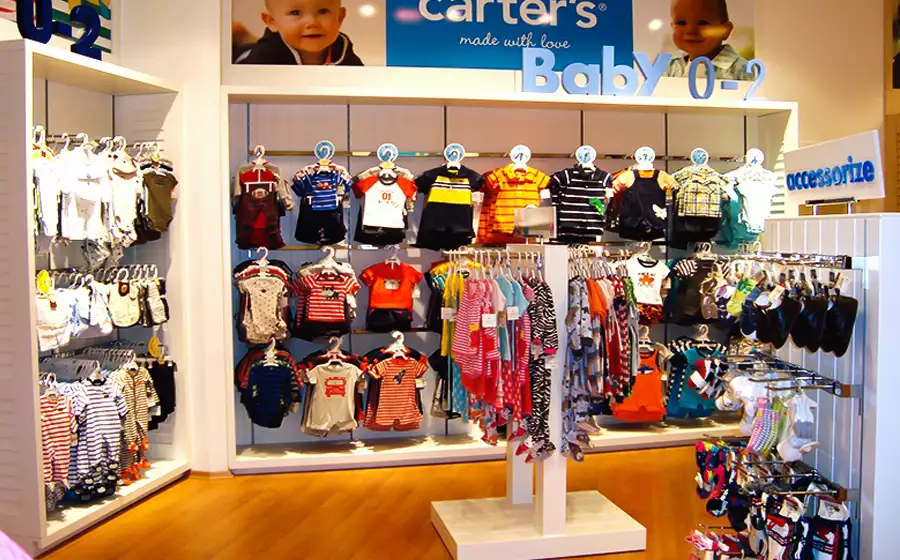 Zara Kids Turkey
Zara Kids Turkey has so many stores all around the country, especially inside the shopping malls. Zara Kids is divided mainly into three parts: Zara kids(girl) Turkey, Zara boy in Turkey and newborn clothes.
From newborns up to 14 ages fashionable products are available. 
The most various products can be found mostly in Zara kids Istanbul stores, but you can try Zara online as well. Zara Turkey indirim (which means discount or sale) period offers to the customers smashing prices. 
While you check this store, you should visit Zara home Turkey as well.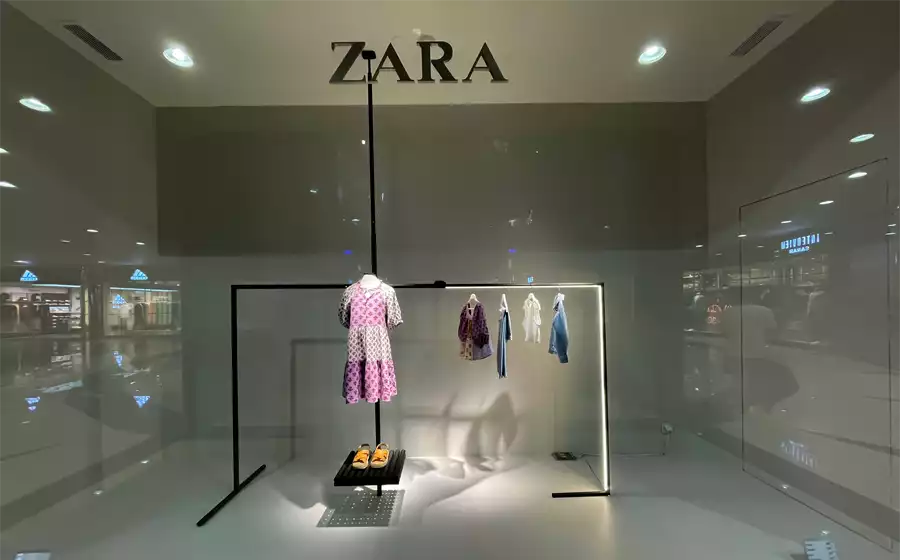 Gap Turkey
Gap outlet Turkey(Gap kids outlet) and other Gap stores can be reachable from the GAP website. 
From newborn to teen products are available. You can explore Gap baby, Gap kids girls and boys via online catalogs.
Seize the fashion through gap kids sale and more for your whole family members.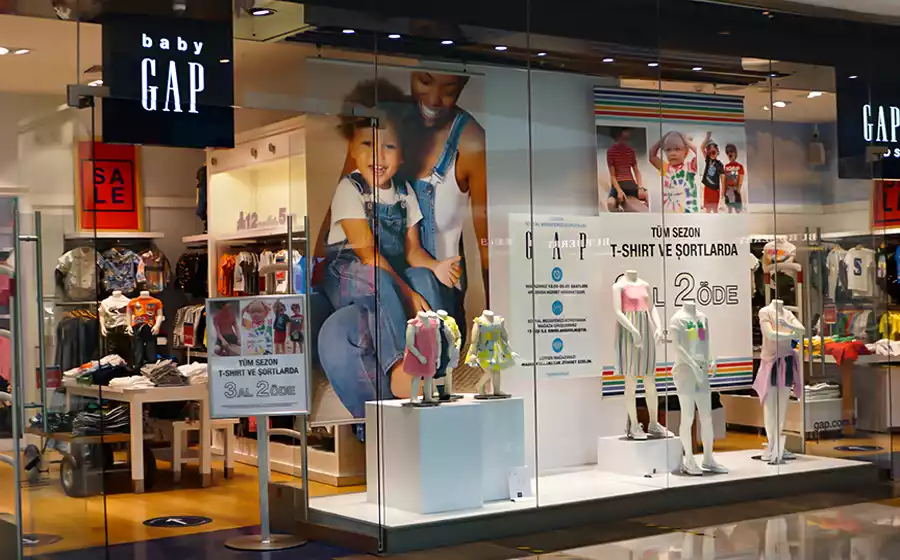 H&M Kids Sale Turkey
The H&M kids Turkey sale has large product types inside. H&m kids dress, H&m kids' shoes, H&m kids jackets are one of the top preferred products.
Either you can visit the stores or H&M Turkey online for shopping.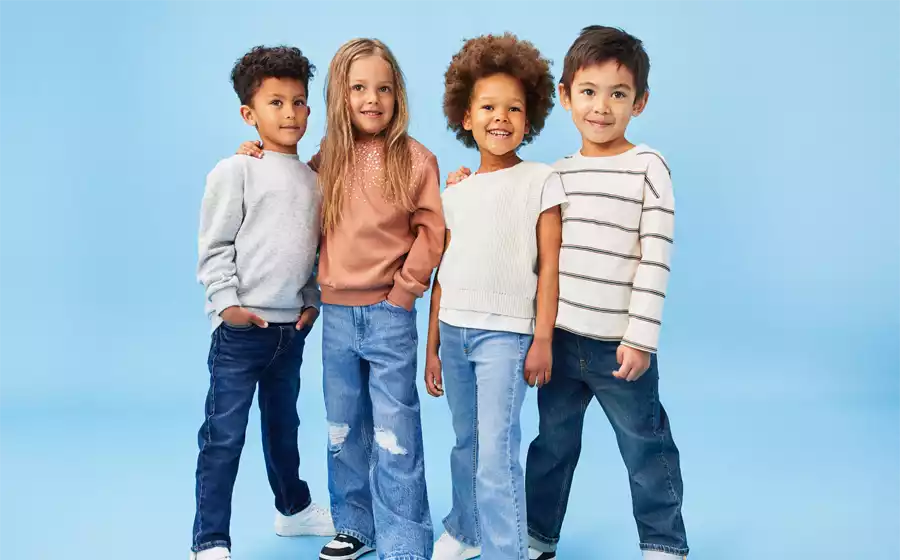 Benetton Kids Turkey
Benetton kids products are as popular as Benetton bags. 
You can visit the Benetton website and see where Benetton Istanbul stores are and do Benetton online shopping with a fair price.
Cheap Turkish kids clothing brands
If you are looking for cheap kids clothes in Turkey, here are the cheap and high-quality kids clothes brands you should look for.
LC Waikiki
Civil
DeFacto
Ebebek
Koton
Kids Clothing Brands Turkey Wholesale
Last but not least, Turkey is a very important country for exporting clothes. Kids textile wholesale included. You can find there either wholesale children's clothing Istanbul or trendy kids wholesale clothing.
You can apply for Panco wholesale from here. Or you can check wholesale options of Mini Cool Turkey from their FB page.Children's clothing factory in Turkey is waiting for their wholesale customers and Wanex clothes Turkey is one of them too. This brand is one of the best junior wholesale clothing in Turkey.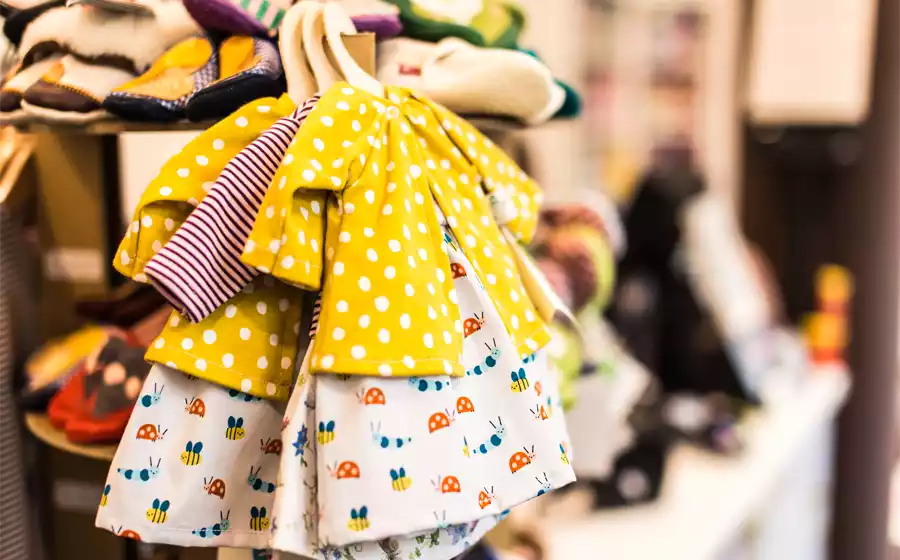 Fun Activities in Istanbul for Kids
While you are in Istanbul, you should see VIALAND THEME PARK ISTANBUL. It is one of the best and unique things to do in Istanbul with kids.
If you want to see the Istanbul Aquarium and shop at the same time, you should check out this offer: Istanbul Aquarium & Aqua Florya Shopping Mall Tour. Your kids are gonna love this, so you do 😍
Here we are in the end. Did you like this post? If it's so, read more about shopping in Turkey: Explore the Best Shopping Malls in Antalya and Best Turkey Underwear Brands from here.
Frequently Asking Questions About Turkish Kidswear
We tried to make clear most of the things about kids clothing shopping and stores in Turkey. Anyhow, we kept those questions at the end of the blog post.
Which company is best for kids to wear?
Koton Kids, Benetton, Zara Kids, Boyner, LC Waikiki, Defacto, and Panco are one of the famous kids brands in Turkey.
What is the most popular shop for kids?
Civil is the most popular shop for kids in Turkey.
Which is the best online shop for kids?
1. Carter's
2. H&M kids
3. Zara kids
Where is the cheapest place to shop for kids clothes?
Turkey has affordable places to shop for kids' clothes. Particularly during the garage sale periods, you can have amazing clothes at the cheapest prices. Turkey also has so many outlet stores, especially in Istanbul. Check out Olivium Outlet Center for the cheapest prices.
Which company is best for kids wear?
Panco, Civil, Koton, Defacto, and LC Waikiki have some of the best kidswear in Turkey.
What to dress kids in Turkey?
If you come to Turkey in summer, the average temperature will be between 35 – 45 degrees depending on the region. It will be good to wear cotton and summer clothes. If you are coming in winter, the air temperature will be between -5 and 10 degrees depending on the month. We recommend that you wear coats and thick clothing.
Which are popular Turkish kids brands
Popular Turkish children's clothing brands in Turkey are LC Waikiki, E-bebek, Pancho, and Civil. These brands are high-quality and cheap brands for children's clothing.
So, what about you? What are your favorite kids brands in Turkey and why? What is your favorite shopping mall in Turkey?
Please meet us in the comment section below 💝
Laters, travelers 🌍✈️
Read more about shopping in Turkey
Best Turkish baby clothes brands, Maternity clothes Turkey, Turkish makeup brands, Turkish underwear brands, food delivery in Turkey, Turkey supermarket online, Turkish bath products, fake market istanbul, Turkish hijab, Turkish rose pink, Turkish evening dresses online shopping, Turkish sportswear brands, Turkish shoes brands, Turkish jewelry brands, best hair products in Turkey, Izmir Fake Markets, designer travel wallets, barefoot shoes Turkey, packing list for Turkey, travel beauty essentials, Turkish Electronics Stores and authentic Turkish evil eye.