Every year, millions of tourists come to Istanbul to visit historical monuments and historical sites. Tourists who come to Turkey do their shopping because the Turkish lira is cheap against the dollar and the euro. We will talk about the best fake markets in Istanbul, which are the most visited outside of shopping malls.
Do not think that these markets are only selling fake products. Many, financial reasons are stuck in customs, and products bought by auction are sold. In addition, they sell the previous season's products of the brands at affordable prices.
The Turkish lira has lost a lot of value in the last two years, and 1 euro or 1 dollar is equivalent to 18 Turkish liras in the last year. For this reason, Turkey is very cheap for foreign tourists.
If you are thinking of going to Antalya from Istanbul, you might want to take a look at Antalya Shopping, and if you are thinking of going to Izmir, you might want to take a look at Izmir Fake Markets.
What should I pay attention to when shopping in Istanbul?
If you are going to shop from fake markets in Istanbul, we have two suggestions for you. The first is to carefully examine the products you will buy. Some products may have small tears and seam rips. We recommend that you check it well and buy the strongest one.
The second is to take a Turkish friend with you, if possible. Especially if you are going to shop in the shops on the street, you will pay less if you have a Turkish person with you.
Unfortunately, some tradesmen try to sell to foreigners at higher prices. If you don't have a Turkish friend, make sure to bargain. They will give a discount.
Istanbul Fake Shopping Map
You can take a look at the map of the places where you can buy the 6 imitation products we mentioned below.
Best places to buy fakes in İstanbul
Istanbul is a very big city with 20 million people. In fact, you can find quality imitation products all over Istanbul. We will list the best ones and the most preferred ones for you.
1. Grand Bazaar(Kapalı Çarşı)
Located on the historical peninsula of Istanbul, the covered bazaar was established in 1461. Later, it was rebuilt by preserving its historical texture due to fires and earthquakes. Even if you are not going to shop, you can visit the Grand Bazaar and taste the Turkish authentic atmosphere.
The Grand Bazaar is located in the Beyazıt neighborhood of Istanbul and has more than 4000 stores. Apart from many dresses, bags, and shoe stores, you can find jewelry, souvenirs, and carpet stores. The most well-known fake market in Istanbul is the Grand Bazaar.
You can take a look at the map to go to the Grand Bazaar.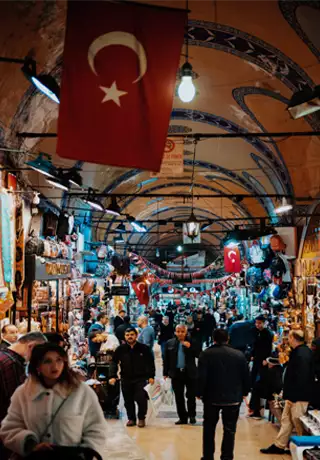 2. Mahmutpaşa
Mahmutpaşa is very close to the Grand Bazaar. You can find many shops selling fake products, customs surplus, and old-season products on Mahmutpaşa street. In Mahmutpaşa, you can find products that are slightly more affordable than in the Grand Bazaar.
You can take a look at Mahmutpasa on the map.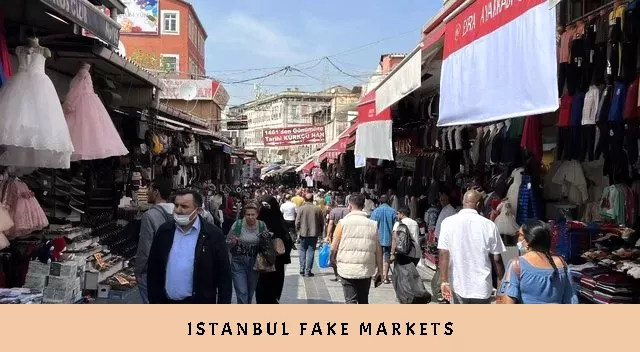 3. Merter
Merter is the heart of Turkey's textile industry. Most of the companies that manufacture textiles both in Turkey and abroad are located in Merter. Even private fashion shows are organized in Merter.
Merter AVM is the most important place where you can buy fake products. Apart from Merter AVM, you can buy quality products from stores such as Merter Wholesale Textile and Kale outlet center.
You can browse Merter AVM on the map.
4. Kadiköy
Kadıkoy is the most important place where you can buy fake products on the Anatolian side of Istanbul. You can buy fake products and customs surplus products from the shops on Çilek Street and Bahariye Street, which are right behind the bull statue in the center of Kadıköy, and on the streets leading down to the beach.
You can also buy shoes, dresses, and bags at the public market set up on Tuesdays in Kadıköy. The place where you can buy the cheapest fake products in Istanbul is the Kadıköy Tuesday market.
If you want to go to Kadıköy Tuesday Public Market, you can get off at Ünalan (Akasya AVM) and stop by the metro. You can take a look at the map.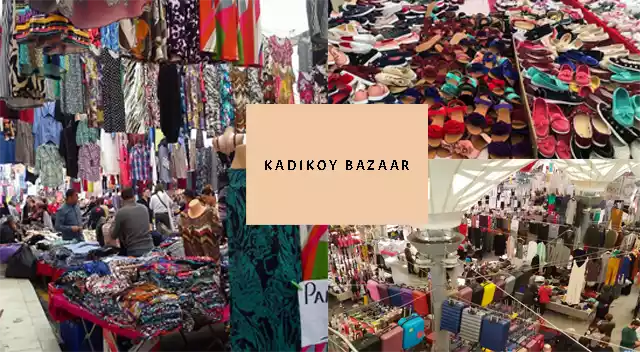 5. Bakırköy
Bakırköy is located on the European side of Istanbul. There are many fake markets on Bakırköy street. Bakirkoy is the best if you are looking for fake clothes such as evening dresses.
Apart from the stores in the Bakırkoy bazaar, you can buy many fake products from the Bakırköy Public Market (known as the Society Market) or Yeşilköy Wednesday bazaar, which is set up on Saturdays.
UPDATE: Now the Bakirkoy Bazaar is available on 3 days of a week. You can go shopping on Thursdays, Saturdays and Sundays.
You can take a look at Bakırköy Society Market on the map.
Taking metro line is the easiest public way to access to the Bakirkoy street market. You can also take Marmaray and walk few minutes more.
Get Istanbul metro map and learn about public transportation in Istanbul.
You can take M1A metro line and step out at Bakirkoy station. For the right exit, you can ask Bakirkoy Courthouse (adliye in Turkish) or Bakirkoy Bazaar.
Read more Turkish words for tourists
If you take Marmaray train line, step out at Bakirkoy station. Walk through Rebuplic Square and ask for the bazaar. People will show you in both way. Besides, you will probably see the people who are going to this street market. Shopping from the street markets especially ladies favorite activity.
Explore online Turkish Learning free!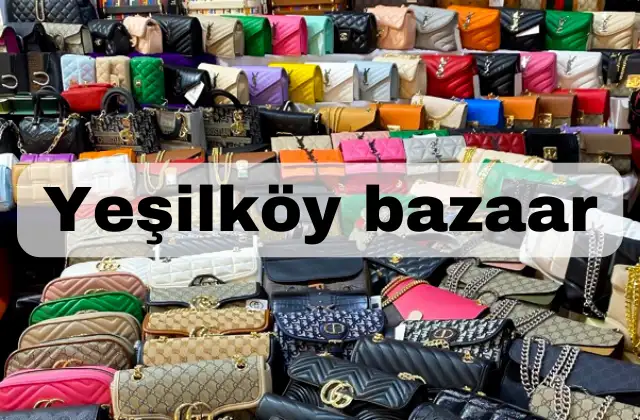 6. Pendik
Another great place where you can buy fake products in Istanbul is Pendik. Pendik is located on the Anatolian side. If you are staying on the European side, going to Pendik will be a bit tiring.
In Pendik Bazaar, you can find many famous brands as well as small counterfeit shops. In addition, the Pendik public market is set up on Saturdays and you can buy fake shoes, replica clothes, and fake bags at affordable prices.
You can see the Pendik public bazaar location on the map.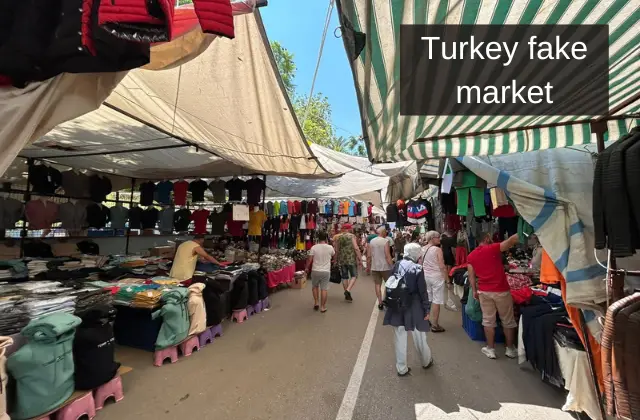 Where can I buy the cheapest fake products in Istanbul?
Among the top 6 fake product markets we mentioned, the cheapest ones are Kadıköy Tuesday market and Pendik public market. Since these markets are established for Turkish people, the products here are sold at cheaper prices. If you have the opportunity, I would especially recommend you to go to the Kadıköy, Tuesday Market.
Remember, the Kadıköy market is only open on Tuesdays, and the Pendik market is only open on Saturdays.
Turkey fake market
Turkey is a country where world-famous brands produce. This ability is also reflected in counterfeit products.
Turkey fake market refers to both physical and online marketplaces where fake or counterfeit products are sold.
Manufacturers that produce imitation products that are almost close to the original are widely sold and preferred in big cities such as Istanbul, Izmir, Ankara, and Antalya.
Although unethical, these fake products, which are affordable and very close to the real thing, are also loved by tourists.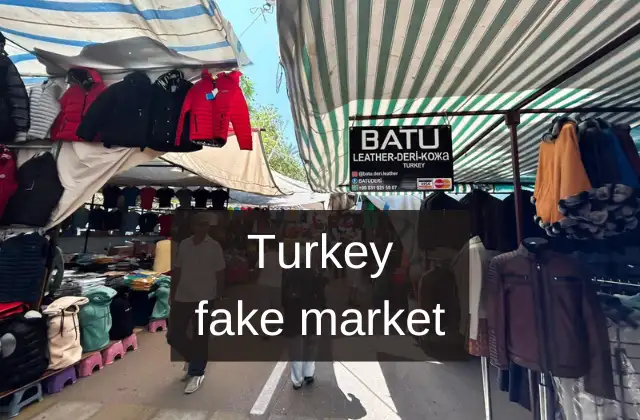 Turkey fake clothes
Turkey fake clothes are quality imitations of the originals. You can find all kinds of sportswear, evening dresses, evening dresses and casual wear from many popular and famous brands at cheap prices.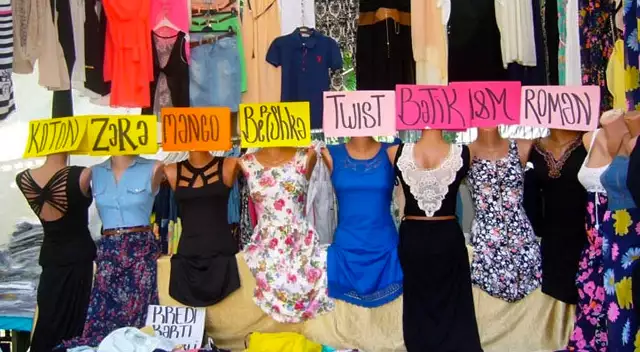 Fake Markets in Istanbul Frequently Asked Questions
Let's try to answer some questions you may have about the Istanbul fake market.
Are fake products of good quality in Turkey?
The textile sector in Turkey has developed and is one of the 5 countries that produce the most products in the world. Many famous brands have their production done in Turkey. The products produced by experienced Turkish companies are of high quality.
Can I shop fake in Taksim?
There are passages in Taksim where you can shop fake.
-Atlas Passage
-Aleppo Passage
-Hazzopulo Passage
-Aznavur Passage
-European Passage
-Flower Passage
-Beyoglu Business Center
-Terkoz Impasse
Is imitation shopping cheap in Istanbul?
Yes, it is cheap, because 1 Euro/Dollar is equivalent to 18 Turkish liras. But if you bargain, you can get a cheaper price.
What should I pay attention to when shopping in street stores in Istanbul?
While shopping at street stores in Istanbul, you should examine the products carefully. Some products may be torn or ripped.
Are replica products in Turkey reliable?
The quality of replica products is often variable and may vary depending on the item purchased, its vendor, and manufacturing conditions. Replica markets in Turkey usually offer imitations of luxury brands at more affordable prices. However, the quality of these products is often far below the original products. Replicas are often made using lower-quality materials and less careful manufacturing processes.
Best place to buy fakes in Istanbul?
You can find the best fake products in Istanbul in and around the Grand Bazaar. Apart from that, Mahmutpaşa, Merter, and Kadıköy are good alternatives.
Where to buy fake brands in Istanbul?
If you want to buy fake bags, dresses, and shoes in Istanbul, the best thing to do is to go to the physical store and try and buy them. You can buy quality fake products in the Grand Bazaar and Mahmutpaşa.
Is it possible to buy fake designer clothes from Turkey online?
We do not recommend buying fake designer clothes online in Turkey. As a result, the sellers are not doing legal business and it is possible that they will scam you.
How much are fake football shirts in Turkey?
In Turkey, fake football jerseys vary between 100 TL and 300 TL depending on the quality. These prices are about 4-10 USD.