Online and free Turkish learning has never been easier before. Turkish culture and language is a rising star recently. Learning this delightful language at the beginner level is easier than it might seem from the outside. Deciding to start learning a new language will bring many benefits in pursuit.
Learning a new language has many benefits in many fields of our lives such as getting to know a new culture closer, brave communication, mind exercises, social conversation, and more. Online language courses and resources that have become increasingly popular in recent years make it easy to learn languages from the comfort of your home and from anywhere in the world.
A pinch of interest, a little start, and free Turkish learning resources are the only things you need in order to learn and practice Turkish online.
Free Turkish Learning with Practices
Here are several tools for learning Turkish for beginners that I gathered up. I collected these suggestions as online free Turkish courses for those who want to learn languages for hobby purposes. 
If you have a professional aim or will do different studies on Turkish, these resources may not be enough for you or may not appeal to your search. But if you are one of those who say that my only goal is to start Turkish from somewhere, no matter where here is studying Turkish online for you.
1. Yunus Emre Institute Learn Turkish Free
Yunus Emre institute offers four learning options in the same portal for free. This is one of the best Turkish language certificates online. Either in classrooms or from videos or online courses you can learn Turkish faster. 
This distant Turkish teaching portal appeals to many people around the world who want to meet with Turkish language 101 and Turkish grammar online.
You can learn more from Yunus Emre institute Turkish language website.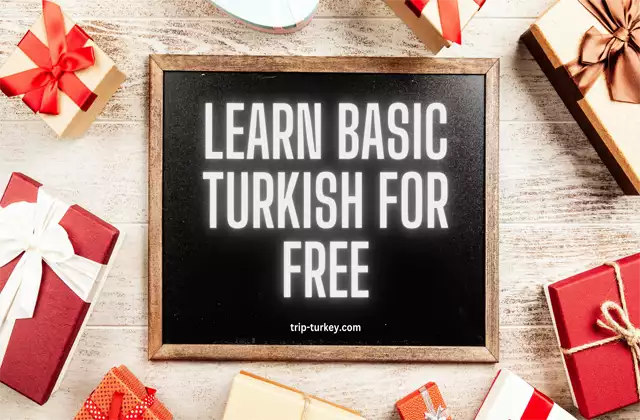 2. Learn Turkish with Mondly Languages
Mondly language review seekers can come together for both premium and free Turkish learning. Mondly has many options to learn Turkish such as reading, listening, writing, and vocabulary. 
Completing the daily exercises and completing the weekly tests will be very enjoyable both for improving memory and learning Turkish. In the premium version, you can find more about translation and games. Instructions in premium can help you learn your desired language faster. 
Still, even continuing to make the free version will give you results you never expected. Daily tutoring is very important in order to succeed step by step. You can cover that with Mondly.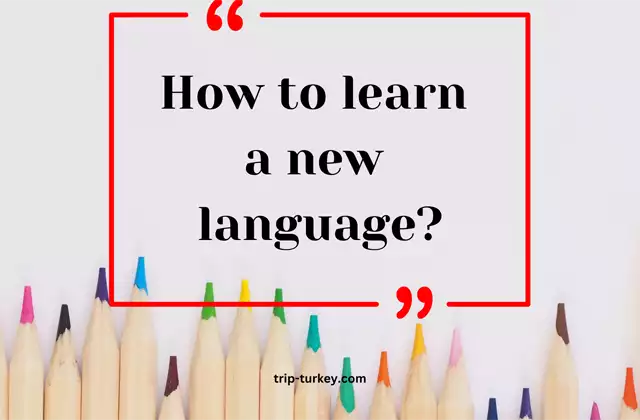 3. Duolingo Learn Turkish
Almost all foreigners I spoke to who want to learn Turkish prefer Duolingo to start learning Turkish. I prefer to learn other languages of course. As I mentioned above, daily tutoring and step-by-step achievement are very important to learn a new language. Duolingo can help you as well.
You can join my Duolingo and start exploring a new language in a joyful way. They really care about you and your learning. Make sure that you open the motivation notifications.  
Here are some Duolingo Turkish tips: If you want a more intense experience for speaking, writing, vocabulary, translation, grammar, and more; increase your daily goals.
If you are using the free version, you can try upgrading your membership to discover more.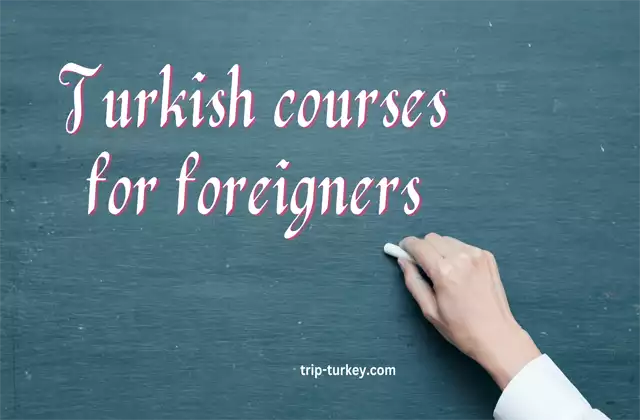 4. Learn Basic Turkish via Youtube Channels
Youtube has a big potential to learn new languages and get the culture. Bringing together billions of people from all over the world, this miraculous platform is now the home of instructors and language learning classes.
I am sharing two channels with you where you can learn free Turkish online as if you were sitting in a row in a course. Here you are in Turkish Class 101 and Turkishle.
Learn writing Turkish and grammar with these incredible concept lessons.
5. Learn Turkish with Series and Movies
It is a very popular and effective method to make use of TV series and movies while learning Turkish. Hearing a language while learning it, discovering how words are used in sentences, seeing the words on the screen, and reading it will make your job easier when learning Turkish with series.
👉🏻 Watch movies and TV shows now 👀
You can find either Turkish TV series to learn Turkish or just watch ordinary movies with Turkish subtitles to learn Turkish basics. Or maybe you can prefer a Turkish series with an English translation if you like. My favorite series are Forbidden Love, Magnificent Century, You Knock On My Door, İyilik, Ezel, and so on.
READ MY REVIEW FOR NEW RELEASE TURKISH ROM COM 👉🏻 IN YOUR DREAMS MOVIE
You can watch 👉🏻 In Your Dreams NOW 👈🏻 👈🏻 on Amazon prime with English subtitles.
Working with these resources and more resources is also very important in terms of hearing different Pronunciations. Improve your Turkish language skills with all these sources and courses.
BONUS: Turkish Language for Foreigners
You can learn free Turkish in many ways. I would like to elaborate on this subject with specific examples. Such as learning Turkish while living in Turkey, being a student of Turkish Language and Literature in Turkey, university exchange programs, and volunteering in Turkey. If you cannot do either of these, you still have a chance to learn Turkish. No matter where you are in the world, you can start learning Turkish even with a single word. You can get a vocabulary and learn Turkish from lifelong resources. Let's see how.
Learn Turkish Vocabulary
Think about a dictionary. It can be the smallest, or it can be something very comprehensive and thick. It can be the most affordable or expensive thing with a hardcover cover and glossy paper. Whichever you buy, you will have taken the first step to start learning that language somehow.
In my opinion, acquiring a dictionary is one of the biggest steps taken to own the language you want to learn. So remember that you can learn Turkish without coming to Turkey. And with VOCABULARY, which is the most important step of language learning. You can start to develop your vocabulary with this Turkish dictionary.
Volunteering in Turkey
ESC volunteering offers you, Turkish classes if you are a volunteer in Turkey. You can meet with people who can speak native Turkish and improve your relation, communication and foreign language skills. European Solidarity Corps is not the only volunteering job. You can take a look at look for farms, sea turtle rescue camps and other volunteer works as well.
Studying in Turkey
Education is one of the best ways to learn and speak a language fluently. Maybe a complete studying or exchange program for students can help you to improve your Turkish learning too.
Of course, being a student may require staying with the ones you feel close to about friendships and those to that you feel numb. If you want to learn the language of the place, I recommend you to mingle with the local people.
While I was working as a volunteer, I had the opportunity to observe that foreign university students I taught did not generally prefer this while we were socializing with the local people.
As a result, I learned the language of that place, but I can't say that they were very productive in this subject where the others did not make an effort.
Turkish for Foreigners in Turkey
There are also few language learning options for foreigners who are living in Turkey. You can go to language courses or you can prefer the free Turkish courses for foreigners of municipalities. Ask your expat community to discover more. Because every city has different options and opportunities. 
Explore the most livable cities in Turkey
Start learning free Turkish today! Let's start with a good opening. I want to share with you how to say good morning in the Turkish language: GÜ-NAY-DIN. 
If you liked it, read the Famous Turkish Words blog post as well.
Frequently Asking Questions About Free Turkish Learning Resources
Here are some top-asked questions about free Turkish learning resources and interesting facts. If you have any questions, comments, or information needs, please meet with me in the comment section. I believe there are many things that I can recommend to you. 
Are Ottoman Turkish and modern Turkish the same?
Ottoman Turkish is currently unavailable. Nevertheless, it is possible to find traces of the words remaining from Ottoman Turkish in modern Turkish. The wealth of modern Turkish comes from here. 
Ottoman Turkish is a difficult language, but it has incredible potential because it sheds light on history. It is not an actively spoken language and it is much, much harder to learn than modern Turkish. There are people from all over the world who come to Turkey to do a PhD in this language. Luckily one of them is my best friend.
Where can I learn Turkish free?
You can learn free Turkish from online courses, Youtube channels, language learning applications, real classes, video tutorials, schools, TV series, and more.
How can I learn Turkish by myself?
You can learn Turkish by yourself from many online sources such as Duolingo, Mondly, Youtube free Turkish learning channels, TV series and movies, Turkish books, Turkish vocabulary, and living in Turkey as a local person. All you need is a regular work schedule. You can learn Turkish by yourself if you make sure that you study Turkish every day without interruption.
What is the easiest way to learn Turkish?
The easiest and cheapest ways to learn English can depend on your expectations and the conditions in which you are. For some, it is easier to learn by speaking, for some it is like studying at home alone, for others it is like going to a course and learning with a teacher.
So much so that some people can learn languages through serials, speak as fluently as their mother tongue and make translations. Amazing isn't it? Observe yourself and find out which is the most enjoyable for you. The most pleasant way will be the easiest for you.
Can I learn Turkish in 2 months?
You can learn Turkish in 3 months, 2 months, or even in one week! It really will depend on how much you want to learn and what program intensity you are studying. You can learn the most basic things in a short time, You can reach the A1 level in two months. 
Here, you can start learning Turkish from a very basic level.
How long does it take to learn A1 Turkish?
If you are going to learn Turkish in Turkey, the legal period determined by the ministry of education is 120-hour lessons. You can reach the A1 level in a certain period of time by attending a course. There are courses that can last from one to four to five months.
This duration is determined by the course schedule and intensity. Each course can be programmed differently. It also depends on your frequency of study and your discipline. In order to get a certificate, some exams must be passed. By starting to study Turkish online, you can reach the A1 level in a short time in line with the intensity of your program.
Can I study in Turkey for free?
Yes, you can. There are many scholarships, exchange programs, volunteer jobs, and free language services in Turkey. Research what's appropriate for your department, or field, and see if you meet their requirements. If you are eligible, submit your application.
Is Turkish education free?
Primary education is the right of every citizen of the Republic of Turkey and it is compulsory. In public schools, this education is free. Students can continue their education free of charge in public high schools. There are also private schools offering paid education. In some of these, it can be studied for free or with a lower payment, with a scholarship.
 University education in Turkey also progresses in a similar way. In addition to public universities, there are the foundation or private universities as well. Fees paid in public universities were abolished in 2012. However, some programs are out of scope. Evening programs, second universities, distance, and open education programs.
In private universities, the situation is different. Private universities have their fees. Each school has different and variable costs.
Various scholarships are available for students of all levels (whether citizen or foreign) in Turkey. One can find the appropriate scholarship for herself, including at the level of doctoral programs.
Is Turkish an easy language to learn? (Is Turkish easy to learn?)
Yes. It's easy to know what you need to know to speak in everyday life. There are no gender pronouns in Turkish either. This is a detail that makes the language easier. Some vowels and consonants in Turkish may seem difficult from the outside, such as ç,ş,ü,ö,ğ,ı, etc. But once you get started, you'll be surprised at how easy it is to learn.
What is the best website to learn Turkish?
Yunus Emre Institute is one of the best websites to learn Turkish. In addition to being beautiful and useful, it offers four different options for those who want to learn Turkish. Video tutorials, online lessons, in classrooms, and by yourself.
What is the best way to learn Turkish?
The best way to learn Turkish is very personal and variable, but if you are a serious student, you can learn more intensively and in a short time by spending a little money. The ways in which you can practice and give speeches are the best. However, the best method when learning Turkish or any other language is the one that is most enjoyable for you. Listen, sing, watch, write, whatever. You'll find the right, funny, and best way.