Lately, while I've been dedicating myself to watching Turkish movies on amazon prime, one of the best new romantic Turkish movies is on my radar. This movie, In Your Dreams, deserves to be talked about. The idea of writing something about its interesting subject got me excited, so I wanted to tell you more about one of these new release Turkish movies.
In Your Dreams, one of the best new romantic Turkish movies is an entertaining movie that will give the opportunity to those who love Turkish movies as well as those who want to learn Turkish and improve their Turkish. So, if you want to learn the Turkish language for free, at the end of the blog post, you can find another post where I've gathered up the resources you can learn free Turkish as well. Be sure to take a look.
Let's get to one of the popular romantic Turkish movies in 2023, In Your Dreams.
One of the best new romantic Turkish movies: In Your Dreams
Romantic Turkish series on Amazon Prime, are getting more popular day by day. Some Turkish shows on Prime are really very interesting and unique productions as well. 
Amazon Prime Turkey releases a new romantic comedy film and to me, this is one of the best Istanbul movies on Prime Video already! I am talking about In Your Dreams. 
The latest Turkish romantic movies usually mention marriage and its dilemmas. In Your Dreams, too. But it offers the audience more than that. The actors, the subject, the way it handles the subject, and the dramatic effects it creates are truly unique and surprising. That's why it is already one of the best Turkish shows on Prime.
In Your Dreams Summary
Amazon Prime Video's new Turkish movie In Your Dreams is about a couple who falls in love with each other. When dreamland and urban transformation are involved, you will be surprised and laugh at what this couple has experienced. This one of the best Turkish movies on Amazon Prime will fascinate you with its originality and multi-layered-ness.
To me, its genre is seventy-five percent romantic, and twenty-five percent comedy. The subject is amazing, surprising, impressive, dramatic, funny, and mischievous.
Of course, there may be deficiencies or places that can be said to be better, but its originality is indisputable when looking at the like.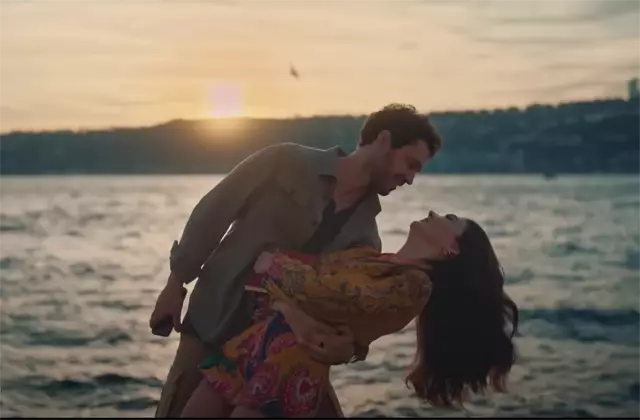 Crush On, Dreamland and Time
The plot of this movie seems a bit complicated at first. As I struggled to understand, I could not understand how the time passed with twists that surprised me even more. Sometimes my eyes were filled with tears, and sometimes I laughed.
I don't want to give too many spoilers in this post, because the flavor of the movie is hidden in its dramatic knots that draw in as it unravels. Impressive and clever. So it is not an ordinary romantic film. I can confidently say that it was worth the time I spent. I highly recommend this one-and-a-half-hour movie that will make you think twice about life and awareness of the present moment in terms of falling in love, dreams, and time.
But this movie doesn't just focus on romantic relationships, the individual, and the moment. While it conveys some social issues that hurt a part of society to a great extent, without deceiving the subject very clearly, it manages to integrate this into the operation of the film. In other words, there is such a subject that the film touches on that will change your perspective on housing.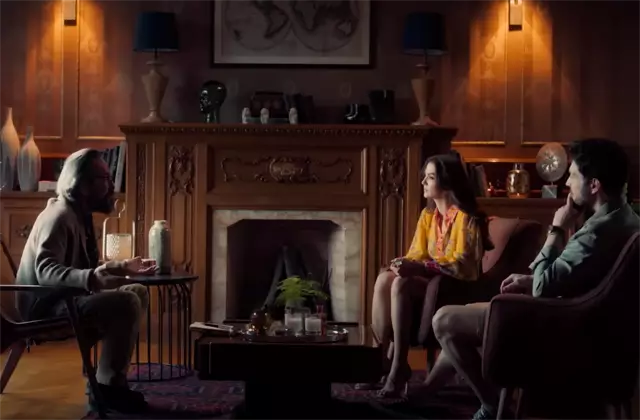 Urban Transformation Istanbul
Urban regeneration is the bleeding wound of some regions, especially in Istanbul. Many people who have been living here for a long time are being promised flats in new skyscrapers in exchange for their homes. Some of these people have been evicted from their homes, even without rental support. Their lives are evident in the news and documentaries. Especially in Fikirtepe on the Anatolian side of Istanbul, there are still unfinished constructions for years and thousands of victims.
Well, if you ask what all this has to do with the movie, the movie also points out the problem that has cost this society. I'm surprised because I haven't come across similar productions to the points this movie touches. That's why this political touch in the movie is very valuable. 
This detail, which sheds light on the texture of the megacity and its experiences, is one of the elements that make the film special. In this respect, we can say that the movie is one of the best movies filmed in Istanbul. It deserves a moment of respect at this point, as it shows not only the beautiful sides of the city but also the dark sides.
In Your Dreams Movie Cast
In Your Dreams movie cast is beautiful. They formed a beautiful couple with leading actors such as Burcu Ozberk and Murat Boz. Burcu Ozberk is a famous actress, whom we are familiar with from the Turkish TV series recently.
👉🏻 TRY a free trial and Watch In Your Dreams NOW 👈🏻 👈🏻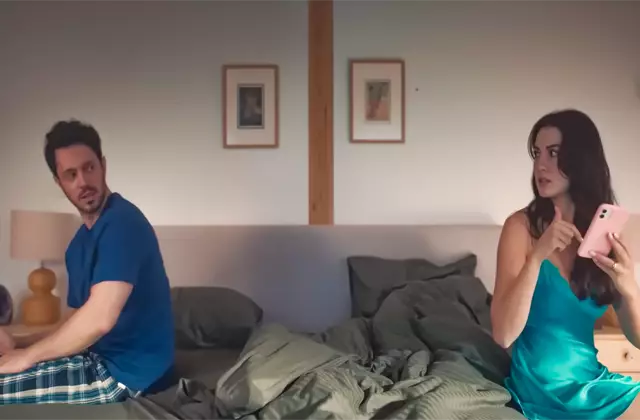 What dramas has Burcu Ozberk been in?
Burcu Ozberk has been played in many Turkish dramas so far. I thought I saw her in Sunshine Girls for the first time. But after that, I remembered her from the Sultan Suleiman series. She was playing the Huricihan character in the Sultan Suleiman cast, who is the daughter of Pargalı Ibrahim Pasha and the wife of Beyazıt.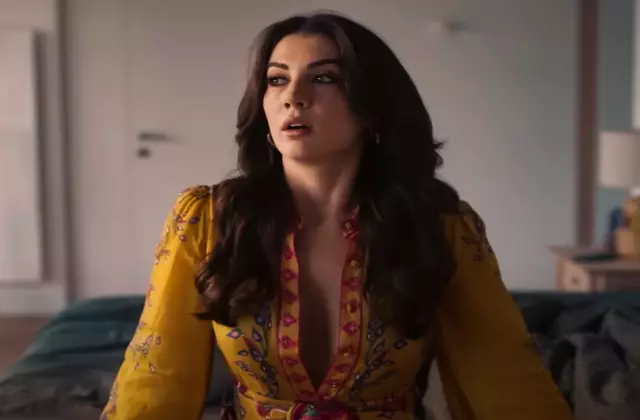 Murat Boz Movies and TV Shows
Murat Boz is a Turkish singer and songwriter. In addition, he has been a jury member in O Ses Turkiye competitions for years. Among the movies he has starred in so far are My Brother 1-2, Hadi Insallah, Kill Me If You Dare Netflix, and so on.
I think Burcu and Murat became a beautiful couple in In Your Dreams 2023. Their energies are truly wonderful. You should also listen to the songs of Murat Boz. In particular, we hear the music of his song Ucurum in the song Kerdises by Giorgos Tsalikis. I love both of the songs. So much so that there is even a version on YouTube where two songs are combined.
If we go back to In Your Dreams, you'll love the soundtrack of this movie, too. There were moments when I couldn't watch the movie because I was shaming it.
👉🏻 Watch In Your Dreams NOW 👈🏻 (with this free trial) 👈🏻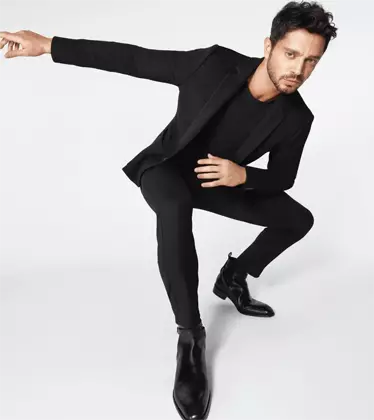 Familiar Supporting Role Actors
As Burcu's mother, we see Devrim Yakut, whom we know from the Chrysalis (girl in the glass) TV series. She is indeed a successful actress. She also writes. And I say I know the therapist in the movie from somewhere. Feridun Duzagac, one of the important singers of Turkey, plays the psychologist in the movie In Your Dreams.
That's how I tried to convey the points that caught my attention by adding my own comments to you. I think it's a good production. Director Cemal Alpan and the screenwriters of the film have done a really good job. Amazon Prime Turkish subtitles are available for this movie. So does, English subtitles.
So, what are your favorite best Turkish movies on Amazon Prime? Which ones do you want to learn more about? Let's meet in the comment below! 
If you are determined to learn Turkish, as I promised you at the beginning of this post, I am adding the 5 FREE Turkish Learning Resources here. 
Frequently Asking Questions About Must Watch Turkish Movies
Here are some top trend questions and answers about Turkish dramas and films that I've gathered up for you.
Where to watch Turkish romantic series?
There are some global platforms where you can watch Turkish romantic series such as Amazon Prime and Netflix. You can also prefer Youtube. Youtube is hosting many Turkish series including full episodes. Also, most of the Turkish channels have their own websites that either you can watch live or later from there.
Which is the best romantic Turkish drama?
Forbidden Love is my favorite romantic Turkish drama. People also like the You knock on my door Turkish series on Netflix, Rental love Turkish drama. This series is also known as Love for Rent and you can watch it on youtube with English subtitles.
What is the popular Turkish drama 2023?
Omer, Gecenin Ucunda, Sahmaran, Kizilcik Serbeti, and more series are recently popular in Turkiye. You can follow Murat Soner's reviews on Youtube. He analyzes Turkish-made serials with some critical and detailed and thought-provoking comments.
What is the new Turkish rom com series 2023?
We can make a quick 2023 review for the romantic Turkish movies list. Below are the top 10 romantic Turkish movies made so far that I've watched in recent years.
Rüyanda Görürsün
Eltilerin Savaşı
Yol Arkadaşım 1-2
My Brother 1-2
Aile Arasında
kill me if you dare netflix
Love Tactics
Deliha
Kocan Kadar Konus
Hadi Insallah
You can find some of these romantic Turkish shows on Netflix as well.
Can I watch Amazon Prime video in Turkey?
You can watch things on Amazon prime video in Turkey as well. If you are wondering if is a prime video available in Turkey, the answer is yes. I am living in Turkey and I've checked it from my IMDb account. If the movie or series is available on Amazon Prime, you can see a yellow box on the right side of the page.  You can click the yellow button, go to your prime video page, and enjoy. CLICK HERE FOR FREE TRIAL.
Does Amazon Prime have Turkish series?
Yes, there are currently 3 Turkish-made series on Amazon Prime. All three genres are comedy-drama. You can watch them on Prime with the Turkish language option here. Unfortunately, for now, there is no different language or subtitle option. But hopefully, it can reach more people in the future.
What Turkish series are on Amazon Prime?
Some romantic Turkish series on Amazon Prime is like this
Kiralik Ask 
Isler Gucler
Kardes Payi
Unfortunately, there is no subtitle option for these three series at the moment. I hope we will see more Turkish shows on prime videos in the future. To discover more, you can write your questions in the search section. A lot of Turkish-made movies and TV series are waiting for you.