Turkey is a cheap country for foreigners and tourists who come to Turkey do a lot of shopping. In this article, we will talk about the brands where you can buy sportswear in Turkey and Turkish sportswear brands.
If you are considering shopping for sportswear in Turkey, it may be useful to be familiar with these words.
"Male" 👉🏻 "Erkek"
"Female" 👉🏻 "Kadın"
"Discount" 👉🏻 "İndirim"
"Shoe" 👉🏻 "Ayakkabı"
"T-shirt" 👉🏻 "Tişört"
"Shorts" 👉🏻 "Şort"
"Leggings" 👉🏻 "Tayt"
"Tracksuits" 👉🏻 "Eşofmanlar"
"Uniform" 👉🏻 "Forma"
"Sock" 👉🏻 "Çorap"
If you want to learn more Turkish words, you can take a look at Turkish words for tourists.
Also, if you are considering shopping in Turkey, I suggest you take a look at these articles. Turkey cosmetics online shop, Turkish underwear brands, best Turkish baby clothes brands, best Turkish baby clothes brands, Turkish evening dress brands, Turkish hijab online brands, Turkey online grocery shopping, Turkey food delivery app, Maternity clothes Turkey, Istanbul best fake market, Antalya best fake market, Turkish electronic online brands.
Best sports brands in Turkey
You can find the world's largest and most well-known sports brands in Turkey and buy their products at affordable prices. Let's take a look if you want.
1. Nike Turkey
I think there is no need to know the Nike brand🙂. You can find many Nike stores in Istanbul and other cities in Turkey. You can also shop online from Nike's website.
Nike has 20 stores in Istanbul. The most popular stores are Zorlu Center, İstinyePark, Akmerkez AVM, Emaar AVM, Viaport, and Nike store on Istiklal Street in Istanbul. You can also browse Ankara Nike, Izmir Nike, Antalya Nike, and other Nike stores here.
You can buy Nike products from many brands that we will talk about in this article. You can also buy sneakers and sportswear online from Nike Turkey.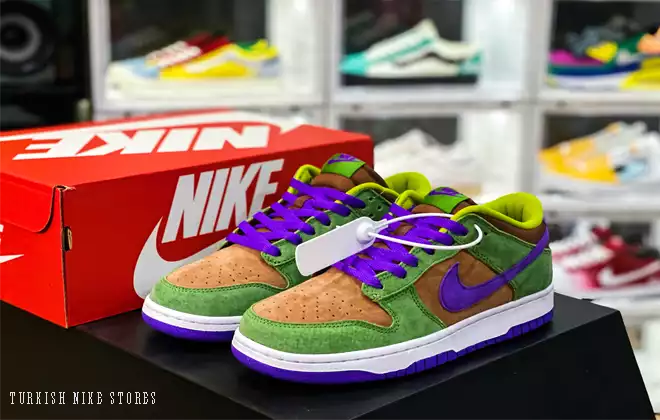 2. Adidas Turkey
Unfortunately, Adidas does not have a physical store in Turkey, but you can buy Adidas branded sports shoes and sportswear products from many stores on this list.
You can also shop online from Adidas Turkey's website.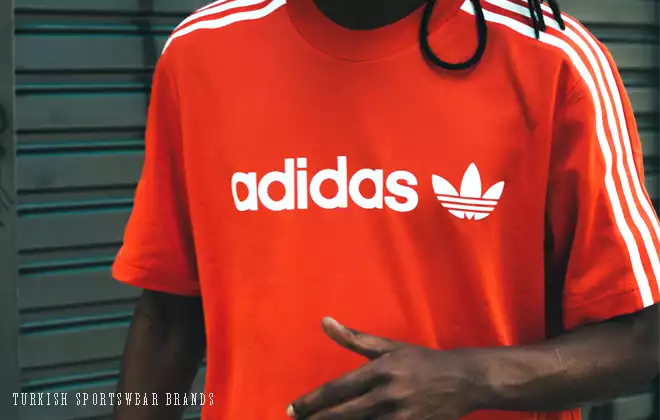 3. Decathlon Turkey Sports Stores
From Decathlon, you can buy sportswear, sports shoes, mountaineering equipment, swimming equipment, bicycles, tents, and everything related to sports for each branch.
You can find Decathlon stores in the cities of İstanbul, Antalya, Ankara, İzmir, Kayseri, Eskişehir, Muğla, Mersin, and Tekirdağ. Of course, most stores are in Istanbul. You can browse all Decathlon stores here.
Decathlon Turkey also offers online shopping on its website.
4. Under Armour Turkey Stores
Under Armor is a brand where you can buy everything related to sports. In Turkey, it has stores in Ankara, Antalya, Bursa, Izmir, Kocaeli, Muğla and Istanbul.
Under Armor, Shoe prices in Turkey start from 50 Euros, and t-shirts, shorts, and tracksuits average 20 Euros.
You can also shop on the Under Armor website.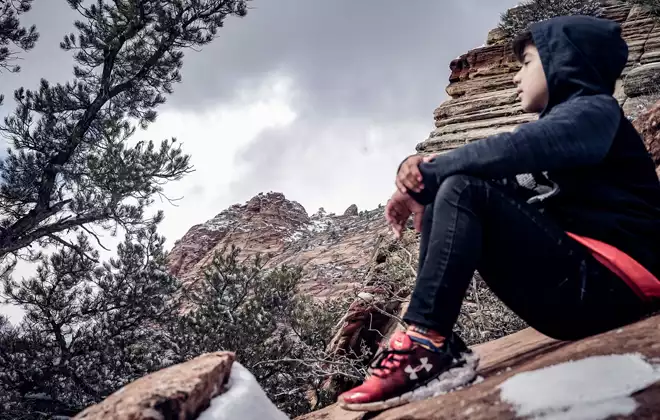 5. Skechers Turkey Stores
Popular in America, Skechers sportswear has many stores in Turkey. Apart from their own stores, you can find Skechers branded products in many shoe and sportswear stores.
I really like Skechers products and they are very comfortable. You can find stores in shopping centers such as Zorlu Center, Galataport, Istinyepark, and Viaport in Istanbul. It also has stores in many cities of Turkey such as Antalya, Ankara, and Izmir. You can browse Skechers stores in Turkey here.
Although Skechers focuses more on shoes, its sports leggings, shorts, and tracksuits are also of very good quality.
Skechers shoes start from 50 Euros in Turkey, while sportswear starts from 15 Euros. You can also shop online from the website.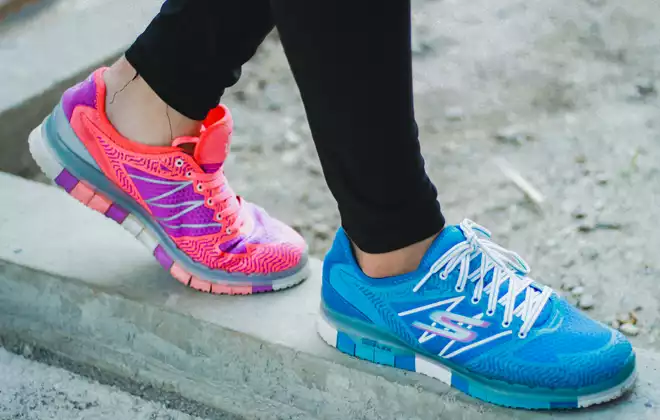 Best Turkish Sportswears Brands and Stores
You can usually find products of many different brands in Turkish sports brands and stores. They are cheaper than the special stores of the brands and they make continuous campaigns. It is possible to see these sportswear brands in many shopping malls or streets in Turkey.
1. Boyner Sports
Boyner is one of the biggest clothing stores in Turkey. Almost all shopping centers have Boyner. You can find evening dresses, casual wear, shoes, and cosmetics in Boyner.
Boyner has a very wide sports section. You can find the products of all international brands and many Turkish sportswear brands that you can find in Turkey.
You can find sports shoes, tights for sports, shorts, t-shirts, tracksuits, hiking equipment, and many more from Boyner Turkey.
You can also shop online from the Boyner website. If you want, it can be delivered to your home by courier or you can pick it up from the nearest store. In terms of product variety, it may be more logical to buy from the website and receive it from the store.
You can see Boyner Sports special stores here and all Boyner stores here.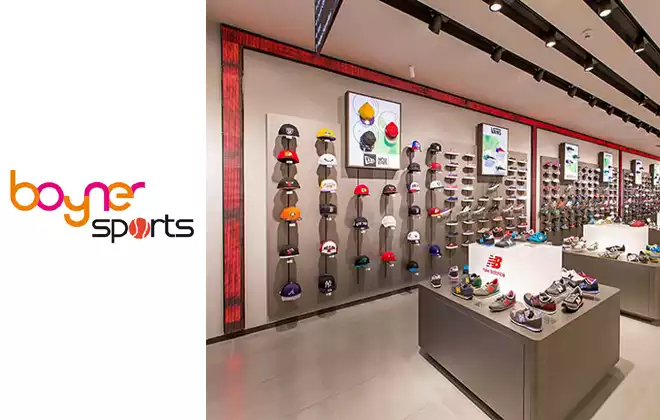 2. Sneaksup Turkish sportswear stores
You can find sportswear products of more than 30 different brands in Sneaksup sportswear stores. They have stores in Istanbul, Antalya, Adana, Izmir, Denizli, Adana, Muğla and Mersin. It can be found in many shopping malls such as Galataport, Akasya AVM, and in Bağdat Street in Istanbul. You can browse all the stores here.
In Sneaksup Turkish sportswear stores, you can find many products such as Men's sportswear, Women's sportswear, children's sportswear, and basketball.
With the discounts on Sneaksup, you can buy the products of brands such as Nike, Adidas, and Puma a little cheaper. It also offers online shopping.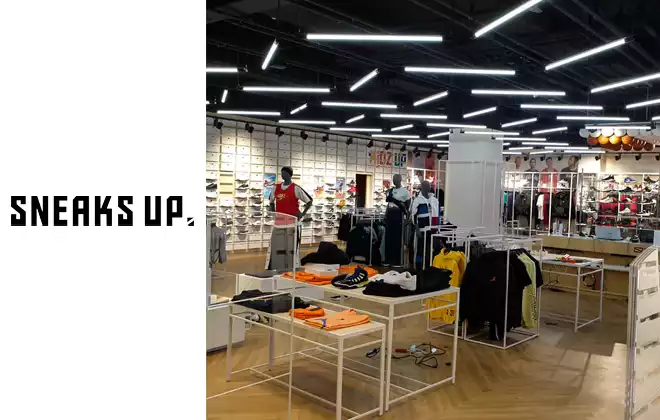 3. Kinetix – Cheap Turkish sportswear brand
Kinetix mainly produces sports shoes but also sports clothes and accessories. It is possible to see Kinetix in many stores selling sports products.
Kinetix's products are of very high quality and it is the company that produces the cheapest sportswear and sports shoes you can buy in Turkey.
You can find Kinetix in all Flo stores. There are many FLO shoe stores all over Turkey. You can check the stores here.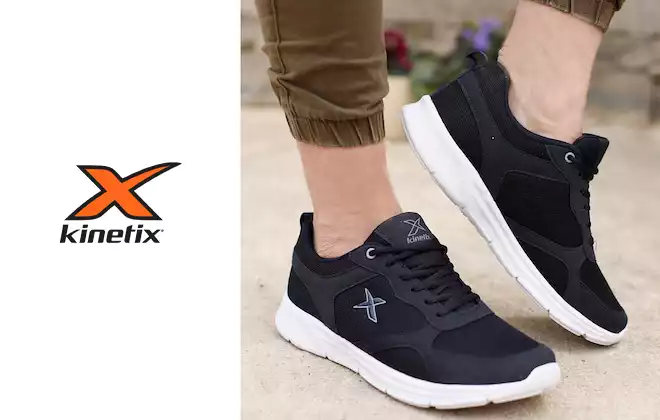 4. Superstep sportswear stores
Superstep is a chain of stores selling sportswear products of 40 different brands. Apart from international brands such as Adidas, Nike, Reebok, Puma, and New Balance, it sells the products of many Turkish sportswear brands.
You can find Superstep stores in cities such as Istanbul, Antalya, and Izmir. You can browse the site to browse stores and shop online.
List of companies selling sportswear and sports shoes in Turkey
Nike
Adidas
Puma
Decathlon
Under Armour
Lescon
Slazenger
Boyner Sports
Sneaksup
Kinetix 
Superstep 
Sportive
Intersport
Instreet
FLO
Ayakkabı Dünyası
SPX
Korayspor
Sportinn
Yalıspor
Wholesale shopping from Turkish sportswear manufacturers
Turkey is very assertive in textile production and is an important part of the Turkish economy. If you want to buy or produce wholesale sportswear from Turkey, you can contact the following companies.
Turkish sportswear wholesalers;
Questions About Turkish Sports Wear Brands and Turkish Sports Stores
Is sportswear cheap in Turkey?
The Turkish lira has been falling in recent years and 1 Euro is now equivalent to 18 Turkish liras. You can buy sportswear in Turkey cheaper than in many other countries in the world.
Where to buy sportswear in Istanbul?
You can find sportswear stores everywhere in Istanbul. Akasya, Zorlu, İstinye Park, Viaport etc. There are many sportswear brands in shopping malls.
Which is the best Turkish sportswear brand?
The best Turkish sportswear brands are Boyner sports, Superstep and Sneaksup. The cheapest Turkish sports clothes and shoe brand is Kinetix. You can also find stores of brands such as Nike, Under Armor, Skechers, and Decathlon in Turkey.
Where to find Outlet sports stores in Istanbul?
Some brands you can find are outlet stores in Istanbul, Nike outlet store in Viaport AVM, sportswear stores in Optimum AVM, and sports stores in Olivium AVM.