Baby clothes in Turkey are very significant for parents' shopping. Before we list all the affordable baby stores in Turkey, we would like to mention some details about babies and baby products in Turkey.
Here are some quick basic Turkish words which may help you during your shopping in these stores.
"Baby" in Turkish means "BEBEK"
"BOY" in Turkish means "erkek"
"GIRL" in Turkish means "kız"
"Baby formula" 👉🏻 "bebek mamasi"
"Diaper" 👉🏻 "bebek bezi"
For more Turkish words for tourists, you can read them as well.
Let's go to the baby brands in Turkey now. Your baby is gonna love those stores, also you will find many high quality products with good prices. Starting with the most popular chain of baby shopping stores which cares about customer satisfaction most as well.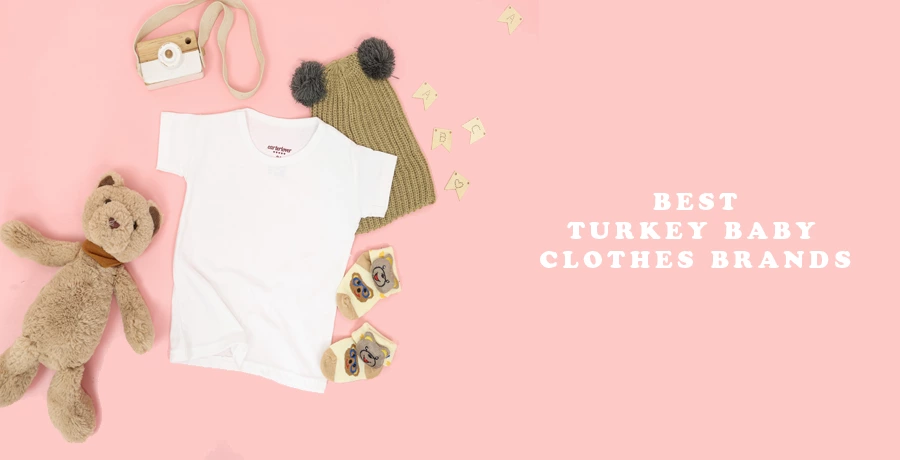 1. Ebebek Turkey Baby Shopping
Ebebek is very popular among parents. It is one of the best baby stores in Turkey. Ebebek stores offer you more than shopping. From the entrance, you are welcomed by amazing fragrances and spacious ceilings. Employers are very lovely and they care a lot about you. 
Many newborn and baby products can be found in eBebek stores. A lot of things like organic cotton baby clothes can be bought at good prices during discount periods. You can find a few pairs of baby socks for less than 10 TRY and basic clothes are starting from 15 TRY. Natural baby clothes are on sale from newborns up to 2 years old in Ebebek stores and outlets. 
Online shopping ✅
Stores ✅
Explore the closest stores via Ebebek near me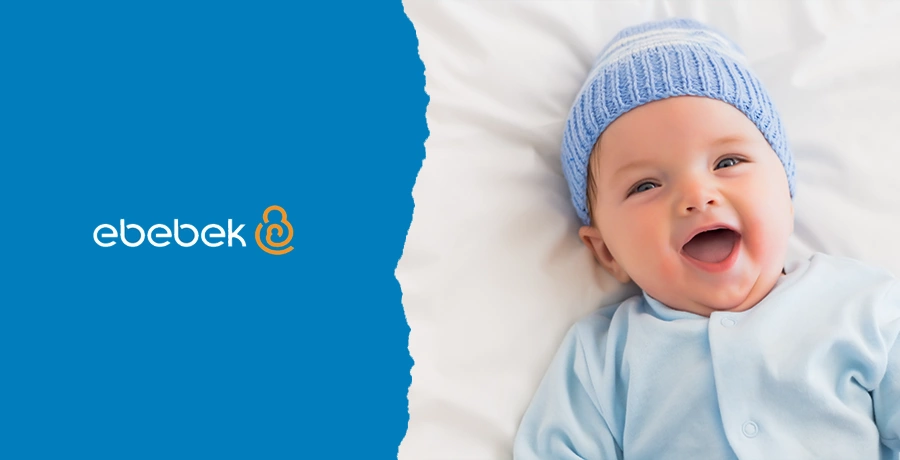 2. Joker Baby Turkey
Joker Baby is one of the famous baby shopping brands in Turkey. From prenatal needs to toys, Joker has various products and brands. Bio organic baby clothes are a plus. One of the best organic baby clothes in Joker starts from 20-30 TRY.
Online shopping ✅
Stores ✅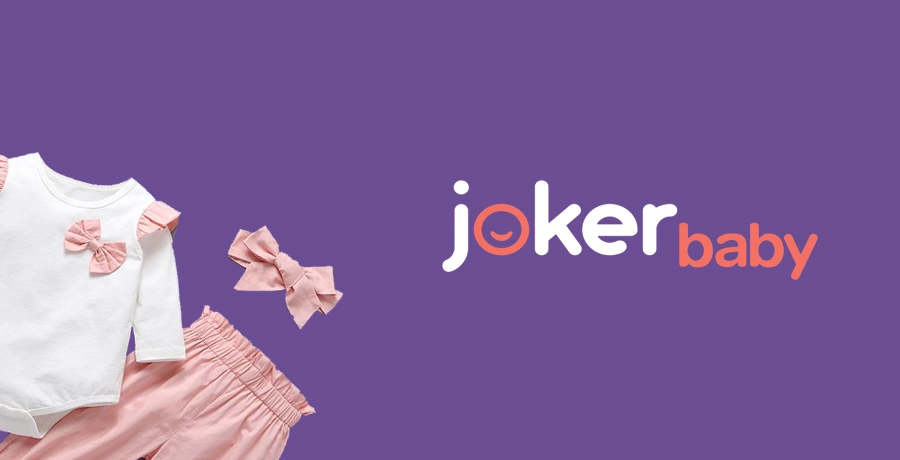 3. Soobe Baby Clothes Turkey
Soobe is a good Turkish baby brand but it is not as common as others. Still, Sobe offers parents affordable options for clothes, toys, and other helpful products. Expect less from online shopping, especially baby clothing but if you happen to come across it, it might be helpful to take a look at their stores.
Online shopping ✅
Stores ✅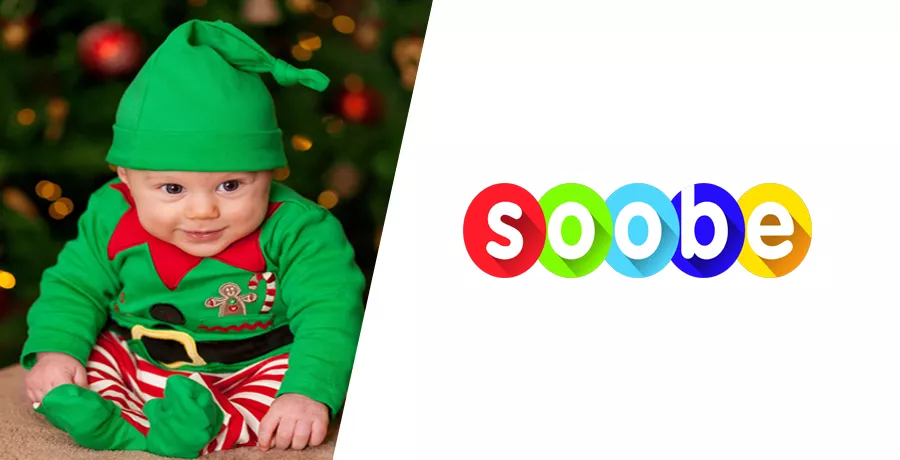 4. Kitikate Organickid Wear (Baby Shop Turkey)
Nowadays, Kitikate can be found in many countries around the world. Kitikate Turkey is one of the best Turkish baby clothes brands. They produce and sell more than 400 various products. It goes without saying that they have an organic production certificate. You should prefer Kitikate baby wear if you are looking for the softest baby clothes brand. Not just organic baby girl clothes, they have many clothing items, accessories, and goods either in the stores or online shopping.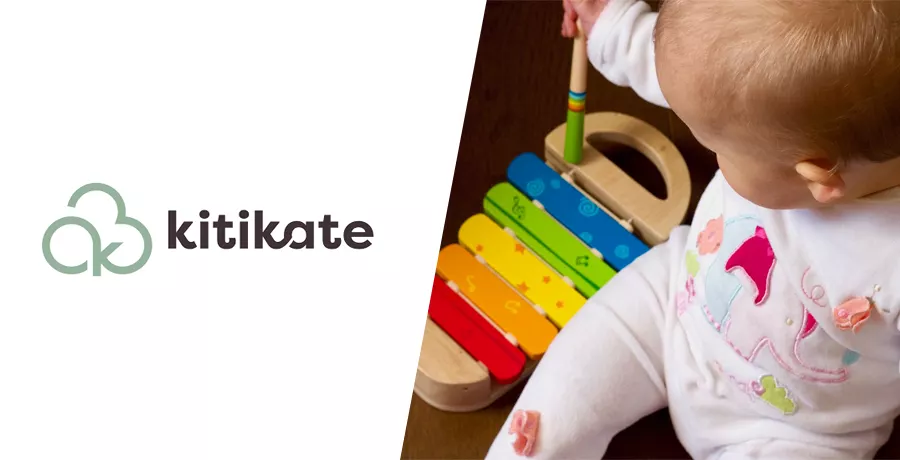 5. Baby Mall Turkey
Baby Mall has a wide product scale up to 3 years old. It is totally a children's clothing factory in Turkey. Not just for baby clothes in Turkey, you will be able to find other category products as well. Affordable baby car seats are highly recommended. 
Baby Mall Turkey stores can be found in these cities: Istanbul, Ankara, Bursa, Eskişehir, Izmir, and Antalya. 
Those are affordable and have a full range of service stores that have various brands inside. There are several brands more, which we mentioned in our Best Kids Brands in Turkey blog post. Either you can read it or we can mention them quickly: Civil, Panco, Zara Kids, H&M, Carter's, Gap Inc. and more have various clothes from newborns up to teenagers.
Let's see which baby stores and brands can be found by parents in Istanbul, Turkey.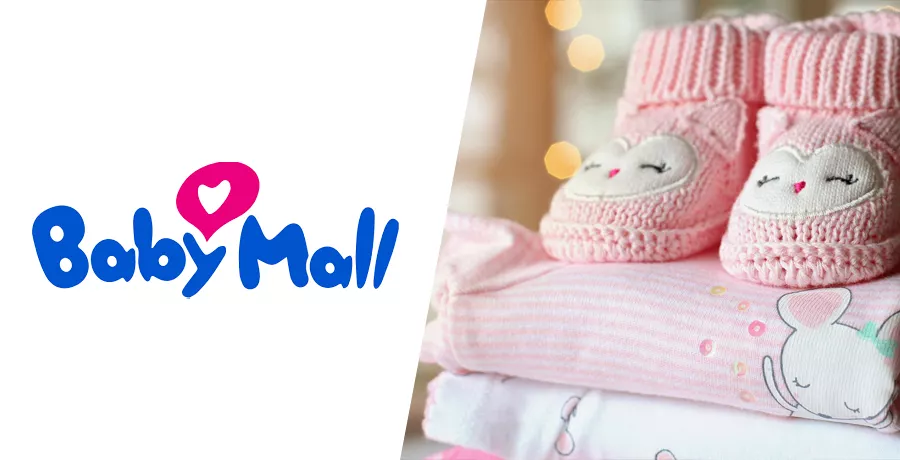 Baby Stores in Istanbul, Turkey
All those brands are available in malls, outlets, and avenues in Istanbul. In addition, online shopping is another option for baby clothes in Turkey. Now we will mention particularly which baby clothes shops in Istanbul and what to expect from them.
Chicco Baby Stores in Turkey
Chicco Baby brand has everything you'll need. Chicco is waiting for you with 5 stores in Istanbul, Turkey. You can find pacifiers, feeding bottles, baby hair products, baby care products, walkie-talkies, high chairs, baby strollers and strollers, and a wide variety of other products in Chicco Turkey shops.
Dastini Bebe Stores
Dastini baby stores are in various cities in Turkey. For now, there are 55 Dastini stores around Turkey. Dastini is one of the good Turkish clothing brands. Online shopping is not available for now. If you are looking around for an affordable baby store in Istanbul, you should check this shop.
Ebebek Stores in Istanbul
There are Ebebek Kartal and Ebebek Bostancı, one of the best ebebek stores in the Istanbul Anatolian side. There are nearly fifty ebebek stores even in Istanbul.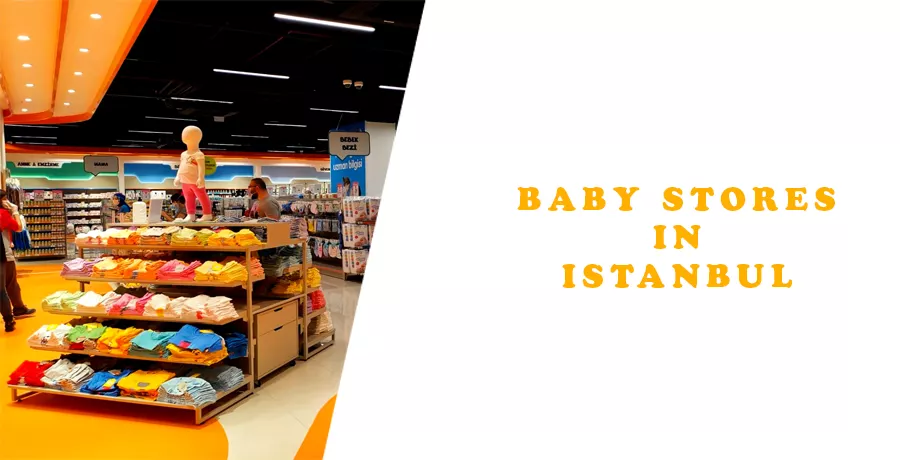 Turkish Baby Clothes Online Shopping
Turkish baby clothes online shopping can be done from other countries as well, which means you don't have to be in Turkey. Many baby clothes brands (above) have online shopping options, too. There are some brands like DeFacto that are available for baby clothes from Turkey online shops. DeFacto online is open for Kazakhstan, Russia, Ukraine, Egypt, Morocco, Southern Iraq, Northern Iraq, and Belarus except for Turkey.
In addition, there is a Turkish baby clothes online shop that has no stores available yet: Minicity. This online baby store has fair prices and various brands inside.
Last but not least: We filtered organic products on Welcome Baby for those who want to look at organic Turkish kidswear. Besides, you can find more baby things there. You can compare all the prices for products that you'll need and then the decision is yours. 
Organic baby clothes in Turkey
Speaking of organic baby clothes brands, you can find organic products in various brands and products Mostly Ebebek offers you many eco baby clothes and LC Waikiki brand has also organic baby clothes and other organic baby products. Either in stores or online shops, ask them to show you the organic baby clothes section.
However, there is a baby brand (which includes organic toddler clothes) that produces more than 400 kinds of baby clothes and products and all of them are organic. For those who are looking for organic baby clothes in Europe; wherever you are (either in Turkey or abroad) this brand will cover your needs. Kitikate stores are all around the world with high quality and a bit expensive prices but it's worth it.
Turkish Baby Clothes Manufacturers
Turkey has a large slice of manufacturing clothes in the world. Even the global brands choose toll manufacturing in Turkey. Best Turkish baby clothes brands are choosing high quality Turkish baby clothes suppliers, too.
How to import baby clothes from Turkey?
First of all, you should find a manufacturer. They may send you samples for your decision. Then you order your products if you want. The ordering process is separated by some steps like payment and shipping methods, laws, and other requirements.
Low Moq Clothing Manufacturer Turkey
A rooted brand Konsey Textile is one of the best low moq clothing manufacturers in Turkey. From adult wear to kids wear, you can order various clothing from there. Besides, Konsey Textile is the right choice for those looking for wholesale organic baby clothes in Turkey. Konsey textile has open orders for wholesale baby clothes online, you can reach them via the contact form which is on the bottom of their web page.
More Brands For Baby Clothes From Turkey Wholesale
There are several rooted baby and child clothes wholesale brands in Turkey that export to many countries. You can find wholesale baby clothes online from various exporter brands like Alisa Baby, Aziz Bebe, Bebegen, and more brands. Either who are manufacturing themselves or subcontractors.
Well, here we are at the end of this top baby clothes in Turkey blog for now. Before passing on the frequently asked questions about baby clothes in Turkey, we would like to offer some useful blog posts and links that you might like.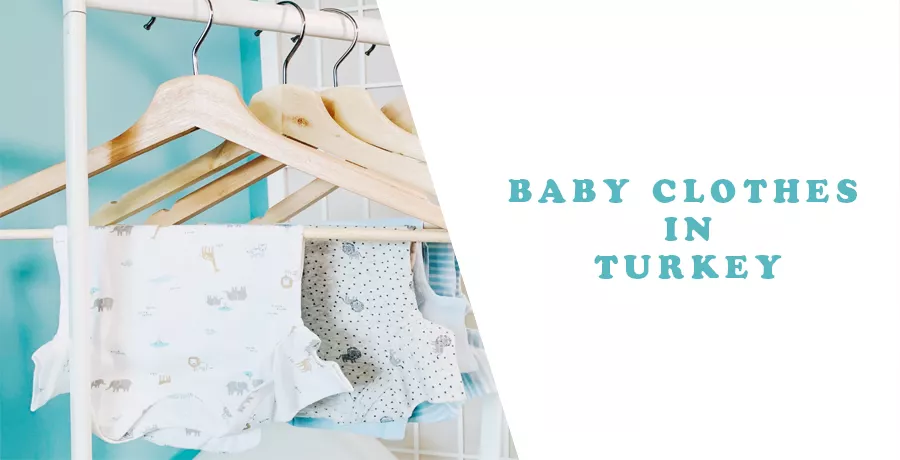 Foods order in Turkey
Online Turkish Grocery Stores: It is possible in Turkey to meet your fresh food, baby formula, and diaper needs without leaving the place you stay. You can choose some of those markets like (Getir, IsteGelsin) if you are in a hurry.
If you're not in a hurry, you can also shop online from supermarkets (like Macro, Carrefour) that don't deliver instantly (maybe a few hours later, maybe a day later). The advantage of these markets is that you can find more options at more affordable prices and maybe with campaigns.
Online Turkish Food Delivery: If you're craving something, if you're hungry, you should definitely check out the apps and websites where you can order food and drinks for your home.
Shopping in Turkey
You can click here to discover underwear stores in Turkey, here to discover mother clothing brands, here for the most affordable and quality children's clothing brands, and here to meet your cosmetics needs and discover the best quality brands. You can also go to the best fake markets in Istanbul for the cheapest shopping in Istanbul.
When you go to Istanbul, make sure that you'll go to KidZania. You can view KidZania ticket offers from here. Before or after, you can pamper yourself with a wonderful shopping experience by visiting the spacious stores of Akasya shopping mall.
Frequently Asking Questions About Baby Clothes Shopping in Turkey
Here are some frequently asked questions for who wants to shop for baby clothes in Turkey.
Which brand is best for newborn baby clothes?
Ebebek is the best for newborn baby clothes in Turkey. LCW, Koton, and Joker brands also have newborn clothing sets.
Which is the best online site for baby clothes?
Ebebek and Joker are the best online shopping sites for baby clothes.
What is the best Turkish clothing brand?
Koton, LC Waikiki and DeFacto brands are literary for everyone! You can find various clothes and products for everyone from newborns to adults.
Are there brands in Turkey?
Yes, there are many famous brands and subcontracting brands in Turkey. For instance, Penti, Ebebek, Koton etc.
What brand is best for babies?
Kitikate is a high-quality global brand that produces more than 400 organic products! Whether you are in Turkey or abroad, you can find a Kitikate store or product near you.
What clothing brand is made in Turkey?
Actually, there are so many clothes that are manufactured in Turkey, especially denim ones. But there are specific Turkish brands like Mavi, Koton, DeFacto, LC Waikiki, Penti, Avva Turkey, Colin's Turkey, IPEKYOL, MUDO, Vakko, Yargici, etc.
Are clothes cheaper in Turkey?
Compared with EU countries, Turkey is cheaper than in the textile field. It is also effective that most of the production takes place there. There are also brands that are highly preferred in the domestic market with their domestic productions.
Which is the best clothing brand for kids?
Civil, Panco, Zara, Gap, Benetton, and more are very preferred brands for kids. To explore those and discover more brands you should take a look at Best Affordable Kids Brands in Turkey.