Izmir is Turkey's third largest city and is located in the west of the Anatolian map. Izmir Turkey hosts thousands of tourists every year with its historical inns, the Ephesus ancient city, and holiday resorts such as Çeşme.
In this Izmir itinerary, besides the information you need for the city center, we will talk about things to do in Izmir, shopping in Izmir, ancient cities in Izmir, Izmir beaches where you can swim, and holiday resorts.
In addition, Izmir is one of the most livable cities in Turkey. Let's get to know Izmir Turkey.
Table of Contents
Things to do in Izmir Itinerary
We will try to give information about important places in Izmir and things to do in Izmir.
1. Ephesus Ancient City
The ancient city of Ephesus is the most popular place in Izmir and has a history of 9000 years and is of great importance for Christianity. If you have come to Turkey, we definitely recommend you to see Ephesus.
We have a special article about the Ephesus ancient city, I recommend you take a look.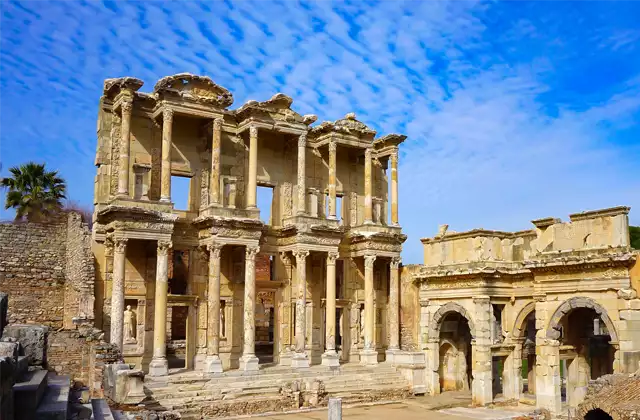 2. Kızlaragası Inn
The Kizlaragasi Inn in Kemeraltı and other inns around it are from the Ottoman period and are worth seeing. Especially Kizlaragasi Inn is famous for its Turkish coffee and fortune tellers. You can enjoy an authentic and interesting experience in Turkey.
There is also an Izmir fake market where you can buy many fake products around the Kızlarağası Inn.
3. Pergamon Ancient City (Bergama)
The ancient city of Pergamon, located in the Bergama district of Izmir today, is the place where parchment papers were discovered.
The treasury of Alexander the Great was stored in this city, and after his death, the Pergamon Kingdom, or the Kingdom of Pergamon, was established with money by Philetairos, who was an officer. Although the surrounding kingdoms thought that this kingdom, which was established with mercenaries, would not last long, it managed to survive 150 years by 5 different kings. Later it came under the rule of the Roman Empire.
The city of Pergamon, which was founded on a steep slope, was very interested in culture and art. The second largest library of the ancient period, consisting of about 200,000 scrolls, was in this city.
There were four theaters built for cultural events such as theater and drama, and they had invented the goatskin parchment in order not to pay paper money to Egypt.
The ancient city of Pergamon is really worth seeing and we recommend you go if you come to Izmir.
The ancient city of Pergamon is 112 km from Izmir and takes 1 hour and 20 minutes by car. If you don't have a car in Izmir, you can take a look to rent one.
The entrance fee to the ancient city of Pergamon is 100 TL and you can enter it free of charge with the Museum Pass Turkey.
Pergamon Ancient City working hours are 08:30 – 17:30. The toll booths close at 17:00.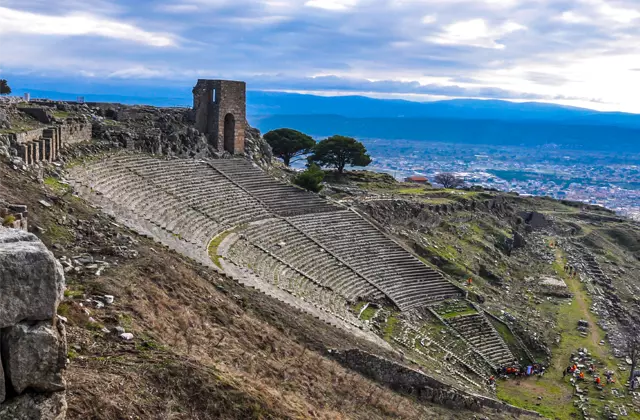 4. Konak Square
Located in the center of İzmir, Konak Median is the symbol of İzmir with its Clock Tower. Konak Square, the meeting place of the people of Izmir, is quite lively. In this square, there are structures such as the historical Government House, Konak Yalı Mosque, Izmir Metropolitan Municipality Building, Konak Ferry Pier, and the First Bullet Monument.
5. Smyrna Agora
The Izmir Agora, which is also located in the Konak district, dates back to BC. It is estimated that it was founded in the 4th century in the Hellenistic Period. It was discovered during excavations in 1932.
Agora, which means "town square, bazaar, and marketplace" in Greek, is the largest among the Ionian agoras. At the same time, it should be noted that the Agora was one of the important points where commercial, social, religious, and political events as well as artistic activities took place in Antiquity.
Columns, Zeus Altar reliefs, Goddess Vesta reliefs, water channels, basilicas, 1500-year-old tomb remains, and glass and terracotta artifacts are exhibited in the Agora.
It is thought that the Agora was actively used during the Roman and Ottoman periods.
The entrance to the Izmir Agora is 50 Turkish Liras. If you have Museum pass Turkey and Museum Pass Aegean, it is free of charge.
Izmir Agora working hours are 08:30 – 17:30. The toll booths close at 17:00.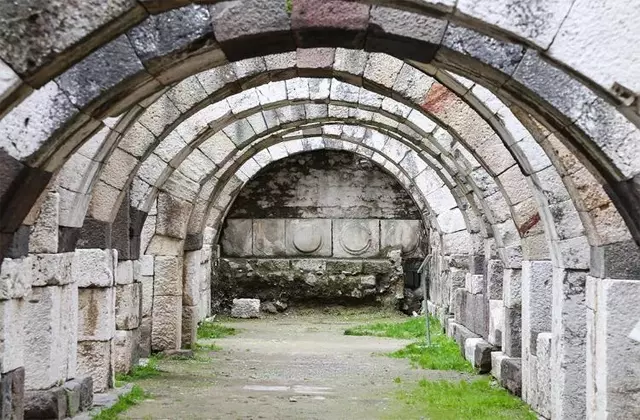 6. Cesme
Cesme, which is 1 hour away from the center of Izmir, is one of the most popular holiday destinations in Turkey. It welcomes thousands of tourists every year with its historical streets, clean beaches, and sea.
Cesme Alacati is also Turkey's most popular surfing destination. Çeşme is famous for its windmills, similar to those you can see in Greece.
If you are going to İzmir during the summer months, I recommend you to spend a night in Çeşme.
If you want to stay in Cesme for one night and really enjoy Cesme, I recommend this hotel. If you are thinking of renting a car to go to Çeşme, you can visit this place.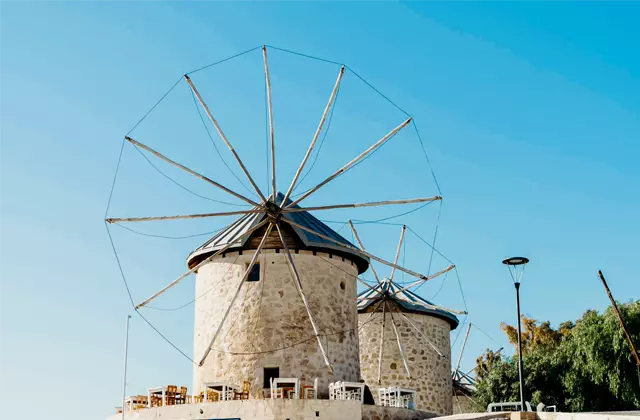 7. Sirince
Şirince village, which is in the Selçuk district of İzmir and close to the ancient city of Ephesus, is one of the most modern villages in Turkey.
According to the famous prophecy of the Mayans, one of the two villages that will survive the apocalypse is Şirince. The other village is the village of Bugarach in France.
Another thing that makes Şirince special is its wines. After visiting Ephesus and Sirince streets, you can enjoy drinking wine at sunset.
8. Pamukkale
Pamukkale is only 3 hours away from Izmir. If you have time, I recommend you visit Pamukkale with tours together. After visiting the white travertines of Pamukkale, you can also visit the ancient city of Hierapolis.
For a daily tour from Izmir to Pamukkale and for more information about Pamukkale Turkey, you can browse.
Izmir Turkey Guide
Under this title, let's talk about general information about Izmir Turkey.
Is Izmir safe?
We can say that Izmir is Turkey's third largest city and, frankly, its most western city. Crime rates are quite low and tourist areas have special precautions and tourist police to assist tourists.
You can wander around and have a holiday with peace of mind in districts such as Bornova, Konak, Karşıyaka, Çeşme, Urla, Foça, and Selçuk. You don't need to worry about security.
But aren't there any bad places? Yes, there is. Places such as Kadifekale and Basmane where local people live and have a slightly lower income level may be a little more unsafe. Do not go there as much as possible or do not go alone.
Is Izmir safe for solo travelers?
It would not be wrong to say that İzmir is the most modern city in Turkey. It doesn't matter if you are a woman or a man traveling alone, you will not face a security problem in Izmir. For more information about solo travel in Turkey, we recommend you to read our Solo Travel To Turkey article.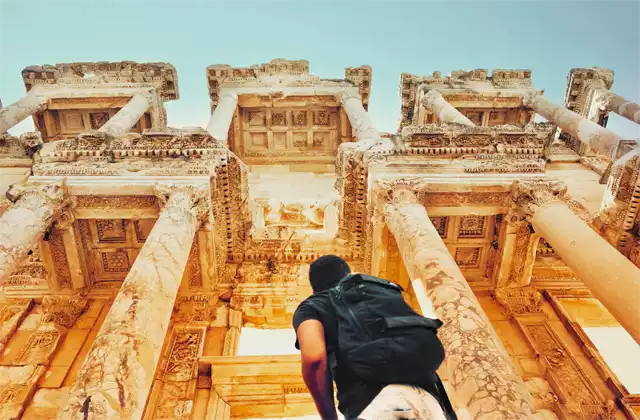 Izmir Weather Year Round
The average annual temperature in İzmir varies between 14-18 ºC in the coastal areas. The hottest months are July and August, with an average temperature of 32 ºC. The coldest months are January and February. The winter average is 9 ºC.
It rarely snows in İzmir, but it is quite rainy in Autumn and Winter. If you are going to travel to Izmir during these seasons, it would be beneficial to take a raincoat with you.
How to get to Izmir Turkey?
Izmir is located in the Aegean region of Turkey and transportation is quite convenient.
The most convenient transportation to Izmir is by plane. Adnan Menderes Airport (ADB) is located in the Gaziemir district of Izmir and many flights are organized both from all cities of Turkey and abroad.
Besides European cities such as Berlin and London, you can find direct flights from cities such as Istanbul, Antalya, and Ankara in Turkey. You can take a look at direct flights and cheap flight tickets to Izmir.
If you want to go to İzmir by road, the main cities are as follows;
It is 480 km from Istanbul to Izmir and takes 5.30 hours. There is a highway between Istanbul and Izmir and a fee is charged. The highway fee is 350 Turkish Liras for 2023. If you want to go by bus, it will take 7.30 hours but it will be cheaper. You can check the available bus tickets here.
The distance between Ankara and Izmir is 589 km and it takes 7 hours 20 minutes by car and 8 hours by bus.
The distance between Antalya and İzmir is 459 km and it takes 5 hours 50 minutes by car and 7 hours by bus. From Cappadocia to Izmir is 778 KM and takes 10 hours. You can read more about Izmir to Cappadocia here.
If you want to use intercity buses in Turkey, we recommend that you give priority to the following companies; Kamil Koç, Pamukkale, VARAN, and Nilüfer. You can choose here for cheap and reliable bus tickets.
If you want to rent a car and travel to Izmir, there are many car rental companies, but I recommend you choose a reliable international company. You can browse cheap and reliable car rentals in Turkey.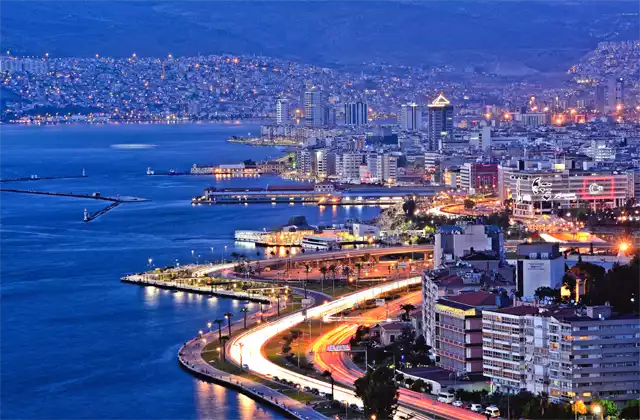 Where to stay in Izmir?
It may vary slightly depending on where you will stay in Izmir. There are so many options in the center of Izmir and choosing a hotel can be difficult. Our recommendations are:
If you are looking for more hotel options in Izmir, you can take a look.
According to the Izmir Wikitravel, Izmir also has various nightlife options. Let's check some things to do in Alsancak Izmir and other popular districts.
Izmir Nightlife
Nightlife in Izmir and Cesme is very active. Izmir center is especially famous for its taverns. There are traditional belly dancers in taverns and you can drink Turkish raki. On Tripadvisor, you can take a look at the night places that users like the most.
Shopping in Izmir
Izmir is one of the best cities for shopping in Turkey. We recommend you read our article on Izmir fake markets or Izmir Shopping malls where you can buy cheap products in İzmir.
Izmir Beaches
Unfortunately, due to the dense population of people, it is not possible to swim in the center of İzmir, but it is possible to swim in Çeşme, Foça, Urla, Karaburun, and Selçuk. In fact, Çeşme is among the most popular holiday resorts in Turkey.
Beaches such as Aya Yorgi Bay Beach, Ilıca Beach, and Altınkum Beach are the most popular beaches of İzmir.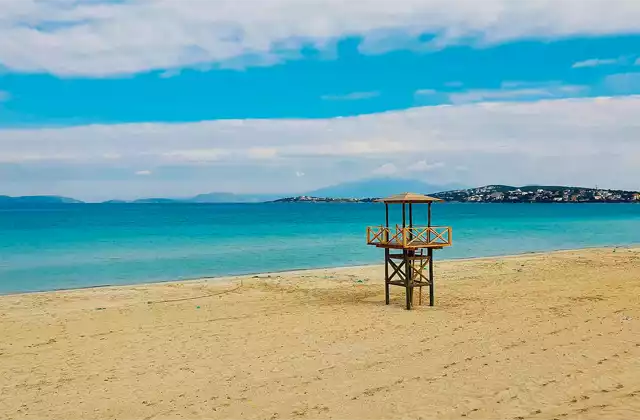 What to eat in Izmir?
When it comes to food, Izmir has something for everyone. The city is known for its delicious seafood, and you'll find many restaurants serving fresh fish and shellfish. Izmir is also home to several traditional Turkish restaurants, where you can try dishes like kebabs, dolma, and baklava.
Izmir is famous for its delicious seafood. In Turkey, every city is famous for different types of meatballs. Be sure to try some of the local specialties like "Izmir kofte" (meatballs) and other assertive foods except the above.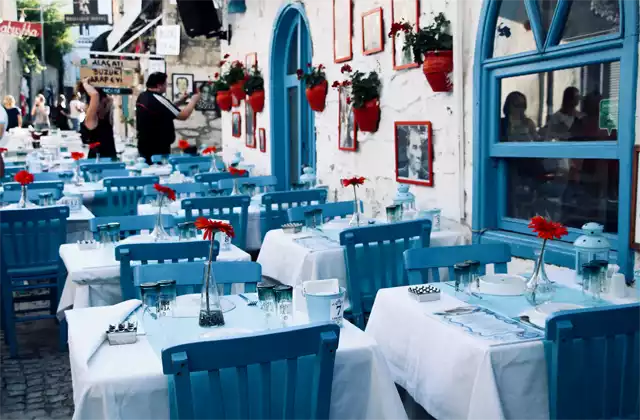 Best Breakfast in Izmir
We are sure that you have the most unique breakfast in Izmir. Izmir has some special salted pastries which are "boyoz" (eat boyoz with boiled eggs), "gevrek" (as known as "simit" in other cities but Izmir has its own style once again), so make a room for "boyoz" and "gevrek" during your breakfast in Izmir.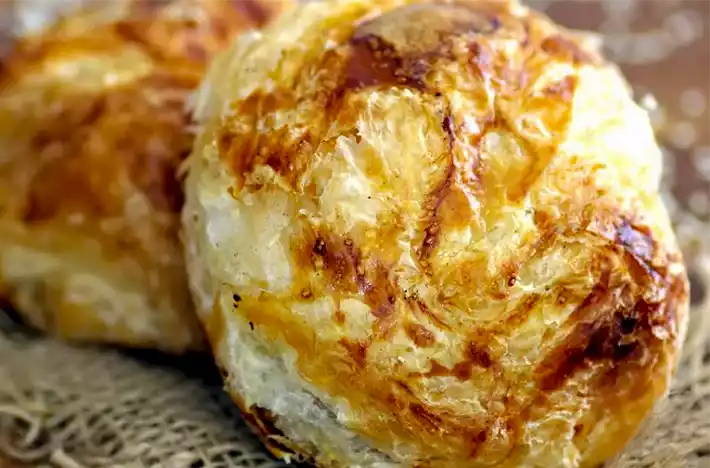 Izmir Food
Eat "Kumru", "söğüş", "kokoreç", "midye" in Izmir. Those are amazing options for your lunch or as snacks. Especially "kumru" is especially a very budget-friendly snack for your Izmir trip.
For dinner time you should try; Grilled fish, and meze (assorted appetizers). In particular, Izmir has a very large green cuisine that can make vegans and vegetarians happy. Try "Sevketi Bostan" without meat, "Pazi", "Isirgan", etc. Izmir's people use many plants as food in various types of recipes. Be sure that explore all secret Izmir recipes during your trip.
Izmir Bakery
Desserts are very unique in Izmir city. Try "Izmir bomba" which is filled with liquid chocolate. If you like semolina try "Sambali" which is a very solid but soft and good dessert made of semolina and syrup. You can ask for  "kaymak" in order to serve with sambali dessert, so it will be more delicious.
In Izmir, there is a tradition from many years ago that I am going to explain now. When you visit Izmir, you may see some tiny vans for "Lokma" dessert. In general, you can find lokma dessert in many places in Izmir but some of these vans are giving that dessert free! If you are wondering why it's free, this is the tradition. Line up and take one for yourself. 
When someone dies, his/her relatives have "lokma" poured for his/her memory. Especially in Izmir, this is a very common tradition. So if you see something like this you can wish to rest in peace for the person who passed away. 
As a secret taste; If you go near Karaburun you should try Balıklıova Un Kurabiyesi (Balikliova Flour Cookie). Balıklıova is a district just before Karaburun.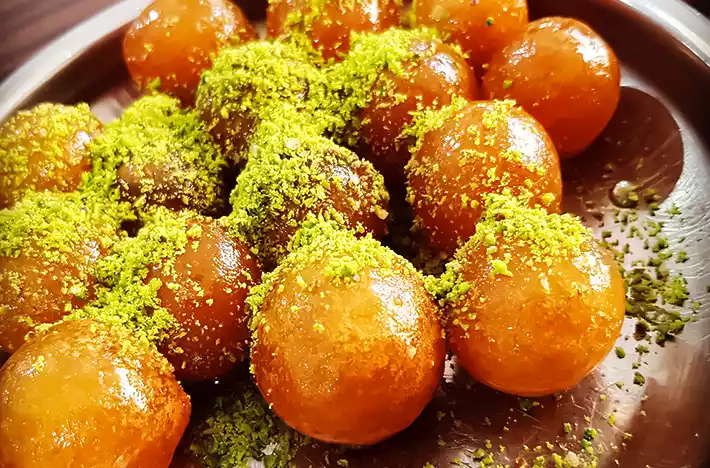 Coffee in Izmir
Izmir is also known for its excellent coffee, so be sure to stop by one of the city's many cafes. Besides the modern ones like the third-generation coffee style, there are also amazing coffee places in Izmir that we would like to share with you.
Fortune Telling in Izmir
"Kizlaragasi Han" is a very famous, touristy, and historical bazaar either for shopping or visiting. You can also have a coffee there. Try traditional Turkish coffee in this amazing mystical atmosphere. If you are curious about Turkish coffee reading there are many fortune tellers who are waiting for you in Kizlaragasi Han Bazaar.
Cesme, on the other hand, stands out with its beach bars and nightclubs. You can also take a look at the favorite places of users on TripAdvisor.
Izmir Map
You can see the tourist areas in Izmir and the places you may need, such as streets, cafes, and subways, on the map.
FAQ About Izmir itinerary
Can you swim in Izmir?
Yes, you can. However, you should not swim near Izmir Bay. Choose touristic coastal areas such as Çeşme, Foça, and Urla.
Does Izmir have good beaches?
Yes, of course. Izmir has gorgeous beaches for families, beach clubs for those who want to have fun, and beautiful beach resorts for calming and relaxing travelers. The most popular beaches are in Cesme., Aya Yorgi Beach, Altinkum beach, and Ilica beach are the most well-known beaches.
What is the nicest beach in Turkey?
If you are wondering about what are the best places for beaches in Izmir, you should try Pirlanta Beach and Aya Yorgi bay.
Is Izmir on the water?
Izmir is a nice coastal city next to the Aegean sea with nice beaches.
What is the meaning of Izmir?
Izmir meaning goes a long way back. Izmir which used to be known as Smyrna is an ancient city from Greek times. What is Smyrna called today? Smyrna has been called today as Izmir since the 1930s.
Well, that's all about the Izmir itinerary for now. Whether you're interested in history, beaches, food, or nightlife, Izmir is the perfect destination for you. So what are you waiting for? Start planning your trip today!
Is there a golf course in Izmir?
Unfortunately, there is no area where you can play golf in Izmir. You can take a look at our golf in Turkey article.