Turkey is not only a paradise for history buffs and foodies, but it's also a hub for tech enthusiasts with its array of Turkey Electronics Stores and Turkey Online Electronics Shopping options.
With its booming electronics market, you'll find a myriad of stores offering the latest gadgets, home appliances, and all sorts of electronic goods. Whether you're looking to buy a new smartphone, a laptop, or even a kitchen gadget, Turkey's electronics stores have something for everyone.
In this blog post, we'll cover some of the best electronics stores in Turkey, from brick-and-mortar shops to online platforms, giving you a guide to their price policies, product categories, and ongoing campaigns.
Best Turkey Electronics Stores
From international giants like MediaMarkt to local champions like Vatan Computer, here are some of the best electronics stores you can find on Turkish soil.
MediaMarkt: Your One-Stop Shop for Electronics in Turkey
MediaMarkt, a German multinational retail company, has successfully integrated itself into the Turkish electronics market. As an international brand that offers a wide array of electronic goods, MediaMarkt has established itself as a reliable, customer-centric option for all your tech needs.
Overview
With its modern stores spread across Turkey's bustling cities like Istanbul, Ankara, Antalya, Muğla, Trabzon, and Izmir, MediaMarkt is easily accessible to most residents and tourists alike. Whether you're hunting for the latest gaming console, a new smartphone, or essential home appliances, you'll likely find it at MediaMarkt.
Price Policy
One of MediaMarkt's key advantages is its competitive pricing. The brand is known for offering high-quality products at prices that often rival local competitors. Additionally, MediaMarkt frequently runs various types of promotional campaigns, from discounts on specific product categories to more general seasonal sales.
Product Categories
MediaMarkt truly excels in the range of products it offers. You'll find an extensive selection of:
Smartphones: From Apple iPhones to Samsung Galaxy models, they've got it all.
Laptops: Whether you're a gamer or a professional, there's something for everyone.
Home Appliances: From coffee machines to washing machines, MediaMarkt is a trusted source for household electronics.
Audio Equipment: High-quality headphones, Bluetooth speakers, and home theater systems are available for audiophiles.
Cameras: Whether you're an amateur photographer or a professional, you'll find an array of options to suit your needs.
Stores
MediaMarkt's physical stores are strategically located in both city centers and popular shopping malls. Each store is designed to offer a convenient shopping experience, with expert staff available to assist you in making informed decisions. You can also benefit from their in-store demos to get a hands-on feel of the products.
👉🏻 You can find your nearest MediaMarkt store here.
Campaigns and Offers
Keeping an eye on MediaMarkt's promotional calendar can help you snag some great deals. The company often hosts weekend sales, where you can expect discounts on popular brands and categories.
Special holidays like Black Friday and New Year's are when they roll out some of their most significant discounts, sometimes offering up to 50% off on select items.
Online Shopping
MediaMarkt's online store mirrors its physical locations in terms of product range and reliability. The website often runs online-exclusive campaigns, giving you even more opportunities for savings.
Moreover, the site offers a straightforward return policy and multiple payment options for added convenience
✅ By offering a blend of quality, variety, and affordability, MediaMarkt has truly cemented its position as one of the leading electronics stores in Turkey. Whether you're shopping in-store or online, MediaMarkt offers a comprehensive and satisfying experience for tech enthusiasts of all kinds.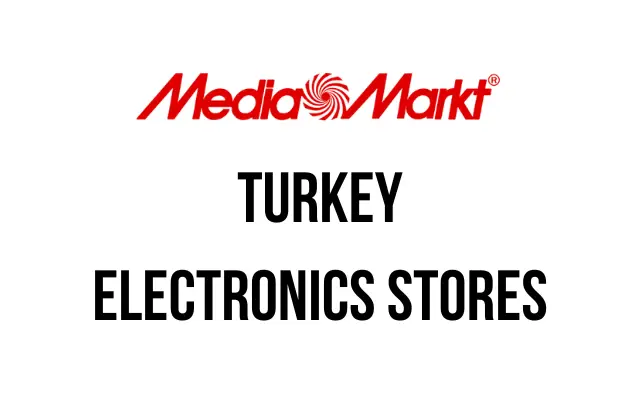 Teknosa: The Heartbeat of Turkey's Electronics Market
Teknosa, a name that has become almost synonymous with electronics in Turkey, is a local brand that has successfully captured the trust and loyalty of Turkish consumers.
Offering a diverse range of products and often serving as the go-to electronics retailer for many, Teknosa is an emblematic part of Turkey's rapidly growing tech landscape.
Overview
Teknosa's journey as a reliable electronics retailer has positioned the brand as a cornerstone in Turkey's consumer electronics industry. What sets Teknosa apart is not just its local roots, but also its broad understanding of the specific needs and demands of the Turkish market.
Price Policy
When it comes to pricing, Teknosa is well-aligned with market rates. The brand offers a flexible payment structure, especially for more expensive products.
This flexibility often comes in the form of installment plans, making it easier for customers to afford big-ticket items without breaking the bank.
Product Categories
The variety of products you'll find at Teknosa is nothing short of extensive:
Mobile Phones: Whether you're an iOS devotee or an Android fan, Teknosa offers the latest models.
Computers and Laptops: From everyday use to specialized gaming machines, they've got you covered.
Home Entertainment: From Smart TVs to soundbars, elevate your entertainment setup with their wide range.
Small Appliances: Looking for a new coffee maker or blender? Teknosa offers an array of kitchen gadgets to suit your needs.
Accessories: From phone cases to laptop bags, you can find a host of complementary products.
Stores
Teknosa's reach is expansive, with numerous stores located in popular shopping malls and busy commercial districts across Turkey. This ensures that wherever you are in the country, a Teknosa store is likely within a convenient distance.
The stores are designed for an engaging customer experience, with product demos and expert advice readily available.
👉🏻 You can find your nearest Teknosa store here.
Campaigns and Special Offers
Teknosa frequently rolls out various campaigns and sales events, particularly around holidays and seasonal transitions.
During these times, you can expect significant markdowns on a range of products, from smartphones to kitchen appliances. In addition to in-store promotions, Teknosa also offers online-exclusive deals through its e-commerce platform, providing an additional avenue for savings.
Online Shopping Experience
For those who prefer online shopping, Teknosa's user-friendly website offers the same product range as their physical stores, sometimes with exclusive online deals.
The website also features customer reviews and ratings, helping you make more informed decisions. Secure payment options and a straightforward return policy further enhance the online shopping experience.
✅ With a customer-centric approach, varied product range, and a keen understanding of market dynamics, Teknosa stands as a beacon in Turkey's electronics retail landscape.
Whether you prefer to shop in person or from the comfort of your home, Teknosa offers a comprehensive, satisfying shopping experience for all your electronic needs.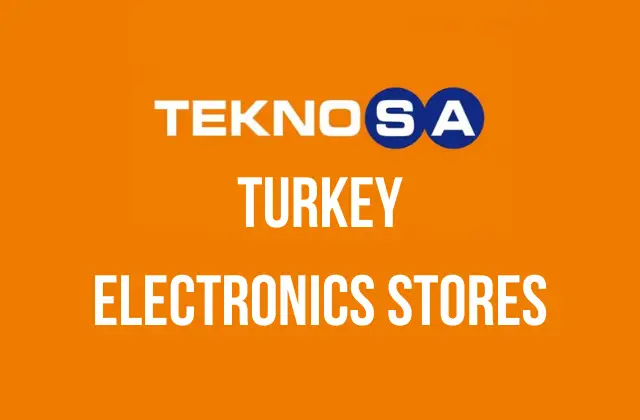 Vatan Computer: A Powerhouse in Turkey's Electronics Market
In the panorama of Turkey's bustling electronics landscape, Vatan Computer stands as another dominant player.
With a strong focus on computer hardware and a variety of other electronics, Vatan Computer has carved a niche for itself as a trusted retailer for both professionals and everyday consumers.
Overview
Founded and headquartered in Turkey, Vatan Computer has a deep understanding of the local market. Its strong brand recognition stems from a mix of quality products, competitive pricing, and customer-centric services, all of which make it a must-visit destination for anyone interested in electronics.
Price Policy
Vatan Computer is well-known for its competitive pricing strategies. Unlike some retailers who inflate prices only to offer seemingly significant discounts, Vatan Computer maintains a transparent and customer-friendly pricing policy. Alongside its regular prices, you'll also find occasional special offers and clearance sales on select items, especially older inventory.
Product Categories
Vatan Computer has an impressive product lineup, albeit with a special focus on computer hardware:
Computer Hardware: From GPUs and CPUs to motherboards and SSDs, Vatan Computer is a paradise for PC builders.
Laptops and Desktops: Whether for gaming, work, or personal use, their range is comprehensive.
Mobile Phones: Covering a spectrum from budget to flagship models, they've got something for everyone.
Cameras: Both professional DSLRs and point-and-shoot models are available.
Accessories: Cables, mice, keyboards, and more can be found in their dedicated accessories section.
Store Locations
While Vatan Computer stores are primarily situated in Turkey's larger cities like Istanbul, Ankara, and Izmir, their strong online presence ensures that you can shop from anywhere in the country. The stores themselves are spacious and well-organized, making it easy to browse through different product categories.
👉🏻 You can find your nearest Vatan Computer store here.
Campaigns and Promotions
One of the major highlights of shopping with Vatan Computer is their frequent sales campaigns. Often hosted over the weekend, these sales can yield substantial discounts on various products.
Additionally, clearance sales on older inventory are not uncommon, offering savvy shoppers the opportunity to snag quality electronics at reduced prices.
Online Shopping Experience
Vatan Computer's online store is an extension of its physical retail space, offering a wide variety of products that can be delivered across Turkey.
The website is user-friendly and well-categorized, and it often runs online-exclusive promotions. The online store also features detailed product descriptions, customer reviews, and a secure checkout process, making it a reliable platform for remote shopping.
✅ With a reputation built on quality, affordability, and customer service, Vatan Computer continues to be a leader in Turkey's electronics market. Whether you're a professional looking for specialized hardware or an everyday consumer in search of general electronics, Vatan Computer offers a comprehensive and satisfying shopping experience.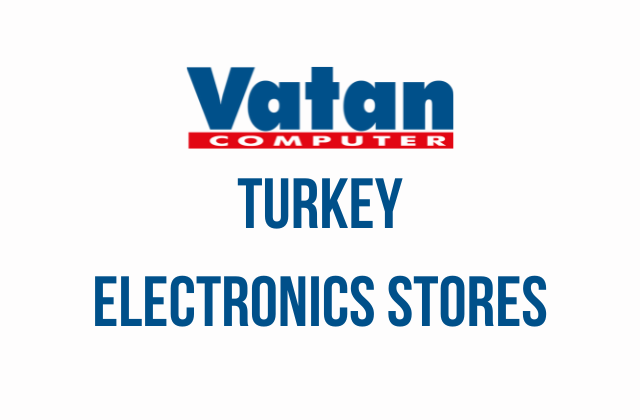 Apple Store: Where Premium Meets Precision in Turkey
When you walk into an Apple Store in Turkey, you're not just entering a retail outlet; you're stepping into an experience that reflects Apple's global standard of premium quality and service. Known for its iconic minimalist design and high-end gadgets, the Apple Store serves as an epitome of luxury and innovation in Turkey's electronics scene.
Overview
Apple Stores in Turkey mirror the company's global ethos: sleek, modern design paired with a carefully curated product lineup. The stores act as a showcase for Apple's meticulous approach to user experience, offering not just products but also a range of services that are consistent with the brand's global reputation.
Price Policy
As expected, Apple follows a premium pricing policy in line with its global pricing. In addition, due to the taxes applied to electronic products in Turkey, it may seem a little expensive to you.
Product Categories
The Apple Store in Turkey features a full range of Apple products including:
iPhones: From the latest models to slightly older ones, all are available.
MacBooks: Whether you're a creative professional or a student, there's a MacBook that meets your needs.
iPads: A versatile tablet line-up for both professional and personal use.
Apple Watches: Perfect for fitness enthusiasts and tech-savvy users.
Accessories: From AirPods to exclusive iPhone cases, a wide array of accessories to complement your devices.
Store Locations
Although Apple Stores in Turkey are limited in number, each one is a design marvel, often located in high-end shopping districts or luxury malls. The staff is not only knowledgeable but also trained to offer personalized guidance, ensuring that you leave the store with the product that best suits your needs.
👉🏻 You can find your nearest Apple store here.
Campaigns and Discounts
True to its global strategy, Apple rarely runs traditional sales campaigns in Turkey. However, the brand does offer some specialized discounts. Students, for instance, can avail themselves of educational pricing on certain products. Additionally, corporate partnerships sometimes allow for bulk purchasing at reduced rates.
Customer Experience and Services
Apple Stores in Turkey also offer the signature 'Genius Bar' service, where trained experts can troubleshoot issues or offer technical guidance. The in-store experience is elevated with hands-on product displays, allowing you to test out gadgets before making a decision.
Online Shopping Experience
While the physical stores offer an immersive experience, Apple's online store in Turkey provides the convenience of shopping from the comfort of your home. The website is user-friendly, with the added option of chatting with customer service representatives for any queries. Online-exclusive configurations on certain products make it a compelling option for customized purchases.
✅ With its premium products, highly trained staff, and a focus on customer-centric experiences, the Apple Store continues to set the benchmark in Turkey's retail electronics market. Whether you are an Apple loyalist or a first-time buyer, the Apple Store offers an unparalleled shopping experience.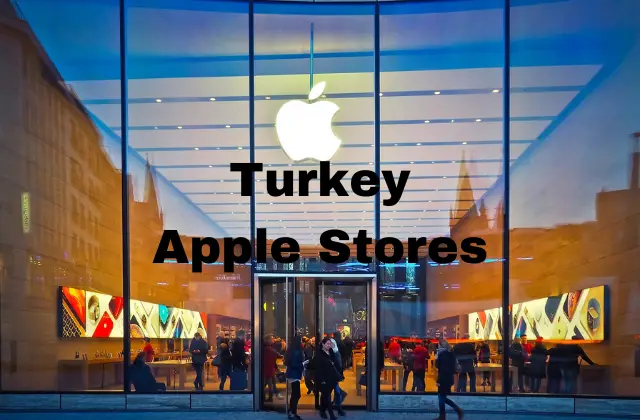 Vodafone Store: More Than Just a Telecom Provider in Turkey
Vodafone, traditionally known for its telecommunication services, surprises many with its multifaceted retail stores in Turkey. Beyond just offering mobile plans and connectivity solutions, Vodafone Stores have expanded into retailing a broad selection of electronics, primarily focusing on mobile phones and smartwatches.
Overview
Vodafone is a brand that has a global reach and a strong local presence in Turkey. This unique positioning allows them to offer not just telecom services, but also a variety of electronic products that cater to an increasingly tech-savvy populace. The retail outlets serve as a one-stop-shop for consumers looking to integrate telecom services with electronics purchases.
Price Policy
Vodafone follows standard market pricing for its array of electronic products. What sets them apart are the exclusive discounts and deals that come with opting for one of their contract plans. Such bundled packages can significantly reduce the effective cost of electronics, making high-end phones more affordable.
Product Categories
Vodafone Stores in Turkey have a product lineup that, although limited compared to specialized electronics stores, covers essential categories:
Mobile Phones: A variety of models from budget to premium, suitable for all kinds of users.
Smartwatches: Perfect for those looking to integrate their mobile experience with wearable technology.
Telecom Services: From prepaid to postpaid plans, and from individual to family packages, Vodafone covers it all.
Store Locations
Vodafone boasts an extensive network of retail stores across Turkey. These are strategically located in shopping malls, high-traffic areas, and city centers, making them easily accessible. The stores are staffed with professionals who are trained both in customer service and technical know-how.
You can find your nearest Vodafone store here.
Campaigns and Special Offers
Vodafone Stores regularly roll out campaigns that bundle electronics with their telecom services. These package deals often include the latest mobile phones coupled with attractive data and call packages. Additionally, Vodafone offers trade-in options for older devices, giving customers an easy and economical way to upgrade.
Additional Services
Aside from selling products, Vodafone Stores also offers in-house technical support and customer service for both their telecom and electronics offerings. Whether you have an issue with your device or need assistance with your mobile plan, the staff can provide immediate solutions.
Online Shopping Experience
If you prefer the convenience of shopping from home, Vodafone's online store has you covered. Offering a similar range of products and services as their physical locations, the online store adds the convenience of doorstep delivery. The website is easy to navigate, complete with detailed product information and customer reviews to aid in your decision-making process.
✅ In summary, Vodafone Stores in Turkey offer much more than just mobile connectivity. With a diverse range of electronics and exclusive bundle deals, they've established themselves as a notable player in Turkey's retail electronics landscape. Whether you're in the market for a new phone, looking for a smartwatch, or simply need a new data plan, Vodafone has a tailored solution for you.
👉🏻 You can take a look at our Turkey sim card article.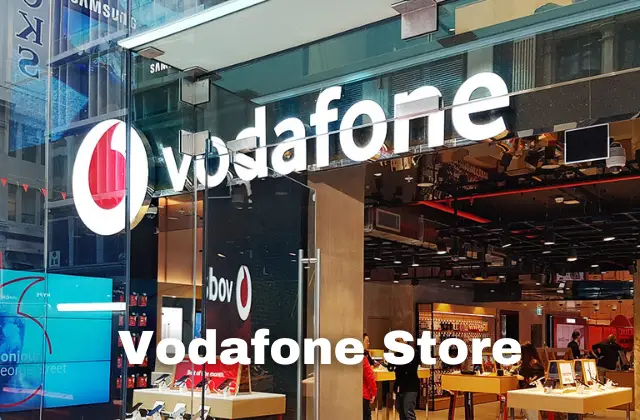 Turkey Online Shopping Electronics
If hitting the streets isn't your style, Turkey also boasts a wide array of online shopping platforms for electronics. Here are some to consider:
Amazon in Turkey: The Global E-Commerce Giant's Footprint in the Electronics Sector
Amazon, the name synonymous with online shopping, has also set up shop in Turkey, extending its vast selection of electronics and unparalleled convenience to Turkish consumers. As a global leader in e-commerce, Amazon brings its competitive pricing and extensive product catalog to a market eager for variety and value.
Overview
Amazon's entrance into Turkey has been met with considerable excitement, primarily due to the brand's reputation for hassle-free shopping and wide product range. With its robust e-commerce platform, Amazon Turkey serves as a digital mega-mall for electronics, providing consumers with options that may be hard to find in traditional brick-and-mortar stores.
Price Policy
Amazon is known for its competitive pricing, which is often more affordable compared to physical retail outlets. This is particularly advantageous for consumers looking for electronics, as even a small percentage of savings on high-ticket items like laptops or smartphones can translate to substantial amounts. Additionally, Amazon's pricing algorithm frequently updates to offer the most current deals, ensuring that you always get the best value for your money.
Product Categories
The range of electronics available on Amazon Turkey is extensive, to say the least:
Laptops & Computers: From budget laptops to high-end gaming rigs, the selection is vast.
Smartphones: Every brand and model you can think of is likely available.
Home Appliances: From coffee makers to vacuum cleaners, all your home needs are covered.
Cameras: Whether you're a budding photographer or a pro, they've got the gear you need.
Audio & Video: Home theater systems, headphones, and more to satisfy audiophiles and movie buffs.
Campaigns and Special Offers
Amazon Turkey is no stranger to offering deals:
Daily Deals: New discounts are featured every day, making it worthwhile to regularly check the site.
Seasonal Promotions: Big holidays and shopping events like Black Friday see substantial discounts.
Prime Membership: Becoming a Prime member offers additional benefits like free and fast shipping, exclusive deals, and early access to sales.
Trust and Reliability
One of Amazon's strongest points is its focus on customer satisfaction. With services like easy returns, customer reviews, and robust quality checks, the platform has built a reputation for reliability. Secure payment options add another layer of trust, making it one of the safest ways to shop online.
Shipping and Delivery
Amazon Turkey offers multiple shipping options, including express delivery for urgent purchases. The tracking feature lets you monitor your package in real-time, taking the guesswork out of online shopping.
✅ In summary, Amazon's presence in Turkey offers a new paradigm for purchasing electronics, blending competitive pricing with an extensive range of products. With daily and seasonal campaigns and the additional benefits that come with a Prime membership, Amazon Turkey is a compelling option for any electronics enthusiast.
👉🏻 Check out the Amazon Türkiye site.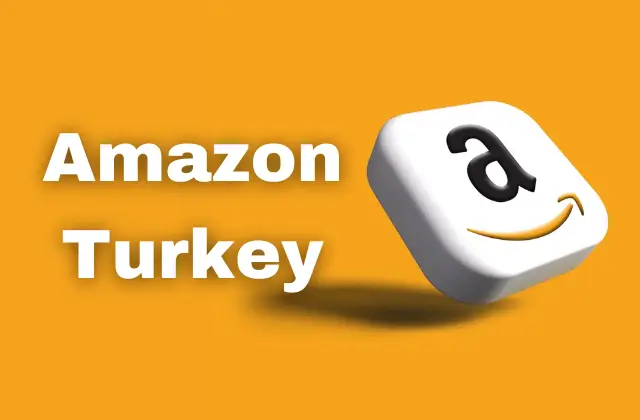 Hepsiburada: The One-Stop Online Marketplace for Electronics in Turkey
Hepsiburada, a local e-commerce giant, stands as one of the primary online shopping platforms in Turkey. It operates on a marketplace model, aggregating various sellers to offer a wide range of products under one digital roof. The platform has particularly made a name for itself in the electronics sector, providing a diverse and competitive market for gadgets, appliances, and much more.
Overview
Hepsiburada, which translates to "everything is here," lives up to its name by offering an almost limitless array of products. Its platform serves as a fertile ground for both sellers and buyers, creating a dynamic marketplace that caters to a wide array of consumer electronics needs.
Price Policy
One of the advantages of a marketplace model like Hepsiburada's is the competitive pricing. While prices can vary depending on the seller, shoppers often have the opportunity to compare costs and go for the most budget-friendly option. This competition among sellers usually leads to competitive pricing across the board, benefiting the consumer.
Product Categories
Hepsiburada offers an extensive range of product categories in the electronics segment:
Gadgets: From the latest smartphones to fitness trackers.
Computing: Laptops, desktops, and all the accessories you can think of.
Home Appliances: Fridges, washing machines, vacuum cleaners, and more.
Audio & Video: From high-end sound systems to budget-friendly headphones.
Gaming: Consoles, games, and gaming accessories for enthusiasts.
Campaigns and Special Offers
Hepsiburada is known for its frequent promotional activities:
Flash Sales: Limited-time offers on specific products, providing substantial discounts.
Coupons: Discount codes are often available, giving additional savings on already competitive prices.
Seasonal Campaigns: During special holidays or shopping events, Hepsiburada often rolls out site-wide discounts or category-specific promotions.
Trust and Reliability
The platform has implemented a robust review and rating system that helps buyers make informed decisions. Verified purchase badges and detailed user reviews provide additional layers of trust. Hepsiburada also offers secure payment options and a straightforward return policy, enhancing consumer confidence.
Shipping and Customer Service
With various shipping options, including same-day or next-day delivery for certain products, Hepsiburada aims to make the online shopping experience as convenient as possible. Customer service is accessible via multiple channels, including live chat and phone support, ensuring that any queries or issues are promptly addressed.
✅ In conclusion, Hepsiburada serves as a comprehensive online marketplace for electronics in Turkey. Its competitive pricing, wide product range, and frequent promotions make it an appealing choice for anyone looking to buy electronics online. With added layers of trust and excellent customer service, it's no wonder Hepsiburada has become a go-to platform for Turkish consumers.
👉🏻 Check out the Hepsiburada site.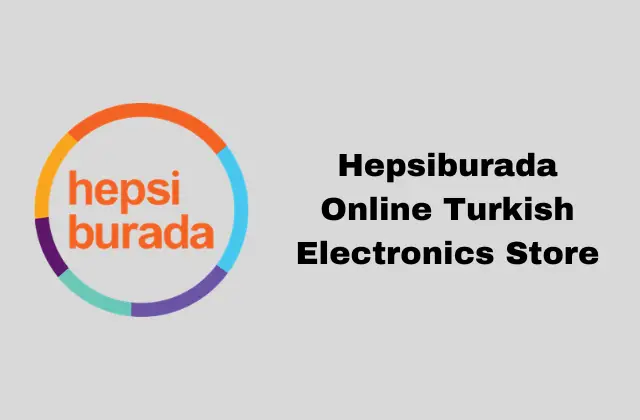 Trendyol: The Rising Star of Turkey's Online Electronics Shopping Landscape
Trendyol has emerged as Turkey's go-to platform for fast, efficient, and reliable online shopping, specializing in a myriad of electronics. Established as a trustworthy marketplace, the platform bridges the gap between consumers and quality electronics, ensuring that the shopping experience is both pleasurable and efficient.
Price Policy
Trendyol is renowned for its competitive pricing strategies that benefit the consumer. The platform often offers unbeatable prices that are hard to find elsewhere, particularly during special sales events such as Black Friday, Cyber Monday, and festive seasons. This approach has not only helped in attracting a larger customer base but has also enabled Trendyol to establish itself as a market leader in offering value for money. Payment options are also diverse, including credit cards, digital wallets, and cash-on-delivery, to cater to the varied needs of the consumer.
Product Categories
One of Trendyol's major strengths lies in the vast array of product categories it offers. The platform boasts a wide selection of electronics, ranging from everyday necessities like mobile phones and computers to more specialized items such as drones, smart home devices, and even niche electronics like Raspberry Pi kits. Whether you're a tech enthusiast looking for the latest gadgets or a regular consumer seeking functional electronic devices, Trendyol has something for everyone.
Campaigns
Trendyol consistently keeps its consumer base engaged through various promotional campaigns. One of the most awaited are their significant discount events, which can slash prices by as much as 50% or more. These usually coincide with holidays and special occasions, making it the perfect time to splurge on those long-desired electronics. Flash sales are another highlight, offering jaw-dropping prices for a limited time. To make these deals even more accessible, Trendyol's user-friendly mobile app sends real-time notifications, ensuring that you never miss a golden opportunity to save.
✅ In conclusion, Trendyol is not just an online shopping platform; it is a comprehensive solution for anyone in Turkey looking to invest in quality electronics without breaking the bank. With its customer-friendly price policy, diverse product categories, and regular discount campaigns, Trendyol has successfully cemented its position as a trusted and reliable marketplace for electronic goods.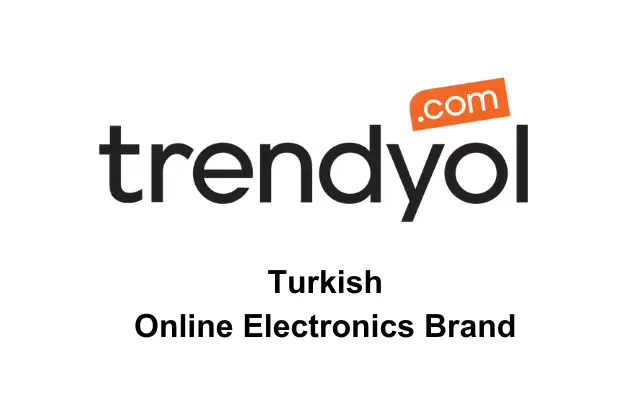 Turkey Electronics Stores & Online Shopping FAQ
Let's continue with the FAQ section of our 'Turkey Electronics Stores and Online Shopping' guide, where we answer some of the most frequently asked questions about buying electronics in Turkey, from reliable stores to budget-friendly options.
Which stores offer electronic products in Turkey?
There are large retail stores such as MediaMarkt, Teknosa, and Vatan Bilgisayar throughout Turkey. In addition, online platforms such as Trendyol, Hepsiburada, and Gittigidiyor also offer electronic products.
What is Trendyol's price policy?
Trendyol offers very competitive prices, especially during special sales events. It is also preferred by many customers as it often offers the best prices on the market.
What are the payment options in Turkey?
Electronic stores and online shopping platforms in Turkey usually offer many payment methods such as credit card, bank transfer, cash on delivery, and various digital wallet options.
What is the warranty and return policy for electronic products?
Most stores offer a certain warranty period for purchased items. Return and exchange policies can vary from store to store, so it's important to check these details before making a purchase.
Are there any discounts on holidays and special days?
Yes, major retail stores and online shopping platforms often run big discounts and specials on special days like holidays, Black Friday, and New Year's Eve.
What are the most popular electronic products?
The most demanded electronic products in Turkey are generally products that are frequently used in daily life such as mobile phones, laptops, televisions, and sound systems.
Is it safe to shop for electronic products on the Internet in Turkey?
Major and well-known online shopping platforms often use secure payment methods and SSL certificates, which means online shopping is highly secure. However, it is still useful to check seller reviews and ratings before purchasing.
Where to buy cheap electronic products in Turkey?
Affordable electronics in Turkey can be found on online platforms like Trendyol and Hepsiburada, especially during sales events. Retail chains like Teknosa and Vatan Bilgisayar also offer competitive prices, particularly during promotions. Second-hand markets and local stores can be good alternatives for budget-friendly options.
Turkey shopping
If you are planning to shop in Turkey, I recommend you take a look at these articles.
Best Turkish shoe brands, Turkish Sportswear Brands, Turkey cosmetics online shop, Turkish underwear brands, best Turkish baby clothes brands, best Turkish baby clothes brands, Turkish evening dress brands, Turkish hijab online brands, Turkey online grocery shopping, Turkey food delivery app, Maternity clothes Turkey, Istanbul best fake market, Antalya best fake market, Minimalist Carry on Packing List, 10 Best Travel Wallets in 2023, Turkish jewelry brands, and Best BAREFOOT Shoes for Travel in 2023.