If you also like to travel, you should definitely find these best travel wallets. Travel wallets are accessories that look like a case or bag that you can have with you during your trip. Travel wallets are useful with their special designs for travelers. You can put everything you may need during the journey in it. You can safely keep your passport, ID card, credit card, cash, and valuables in it.
Best travel wallets, in which you can put everything you do not want to leave with you, provide travelers with a more organized and safe space. In this article, we have five hand picked best travel wallets and reviews for you. If you want to buy one, be sure to check out this blog post
Table of Contents
Why Should You Choose the Best Travel Wallets?
For more comfortable and organized travel, it's a good idea to get one of the best quality travel wallets. If we look in more detail, there are different important reasons behind our search for quality.
✅Private items are neat, organized, and put together
✅Your durable travel wallet won't let you down. Robust and useful.
✅A secure storage space will help you enjoy your trips more.
✅Details that meet your needs and preferences: Dimensions, parts, holding and hanging places, etc.
✅Comfort: comfortable to carry, ergonomic, comfort level that won't burden your mind and body.
1. Neck Wallets for Travelers
These RFID Blocking-enabled travel wallets, which you can also hang around your neck, are a kind of special item storage container that will be liked by long-term travelers, nature lovers, and those who want to experience traveling and exploring even in the most remote places of the world and in all kinds of situations.
You can hang your travel wallet around your neck and hide it under your clothes, especially when visiting crowded and touristic metropolises. You can sleep in safety with these travel wallets on long trips, camps or hostels where you need to rest.
👉🏻Check these HERO Neck Wallets and view more.
Neck Wallets pros and cons
Here are some pros and cons of travel neck wallets. Those might be changed according to the product as well. 
Adjustable neck strap
Rfid blocking (protective Rfid lining)
Water resistant
Lifetime replacement guarantee
Easy-to-use design
Different color options
Affordable price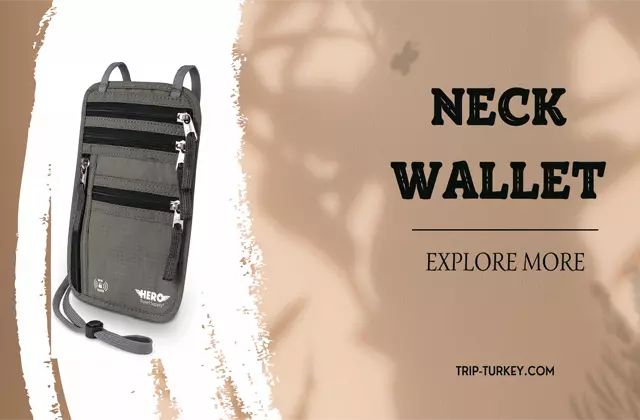 2. Drop Leg Bag Leather
Also known as a motorcyclist bag, this waist, and leg bag can be very useful for travel. It can be the choice of outdoor travelers, but it also works as a combination that appeals to your style. While the leather ones of this kind of bag, which you can use in activities such as riding, hiking, and climbing, are of very high quality, the ones with other materials have different useful features.
👉🏻Check these Drop Leg Bag Leather and view more. 
Drop Leg Bag pros and cons
Here are some pros and cons of travel leg bags. Those might be changed according to the product as well. 
Stylish and timeless look
Easy-to-use design
Different color options
Fair price (Leather ones a bit more expensive than regulars)
Cleaning opportunities may be limited for leather ones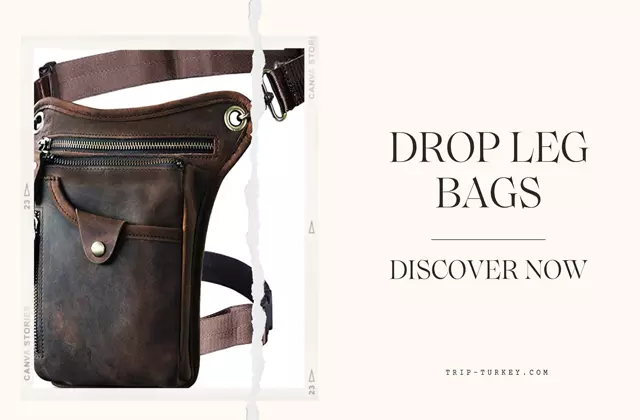 3. Convertible Sling/Waist Pack
Waist bags are not only sporty and modern but also practical and easy to use. You can also use these bags as your travel wallet, and with its hands-free feature, it is one of the carrying options where you will feel most comfortable while taking pictures.
You can also carry the waist bags on your shoulder or hang them diagonally. But the most protected and in front of your eyes will probably be the version fixed on your waist. Thus, all your personal belongings will be in front of your eyes.
Of course, waist bags are available in a variety of textures and materials. But for sporty travelers, the best ones are the versions with high air permeability.
👉🏻Check these Convertible Sling/Waist Pack and view more.
Waist Pack pros and cons
Here are some pros and cons of travel waist packs. Those might be changed according to the product as well. 
Sporty look
Hands-free usage
Wearing in different ways
Multiple sections
Easy-to-use design
Different color options
Affordable prices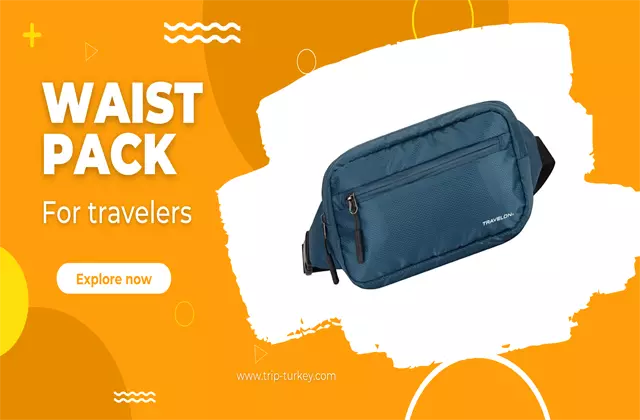 4. One of the Best Travel Wallets
These types of travel wallets help you gather all the important details you may need during your journey in one place. Passports, credit cards, cash, tickets, and even more different things can be kept together.
You may be pleased to know that everything is in one place and in an organized manner. The diversity of its compartments is its biggest advantage. These types of wallets also have different features. For example, fire-proof, water-resistant, RFID blocker.
👉🏻Check these Dustproof Travel Document Organizer and explore more.
Best travel wallets pros and cons
Here are some pros and cons of travel wallets. Those might be changed according to the product as well. 
Daily usage option
Hands free usage
Different and multiple sections
Easy-to-use design
All in one
Different color options
Affordable prices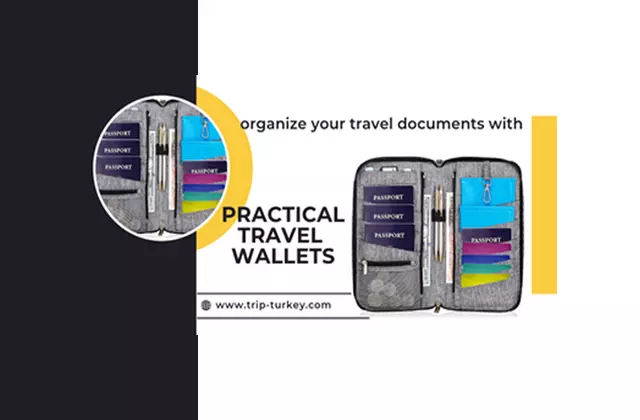 5. Waterproof Travel Pouch
Waterproof cases and wallets are essential for travel. Somewhere you go, it rains, you want the best waterproof pouch for swimming to take photos underwater at the beach, and sometimes you just want to keep your important items in a waterproof case just in case.
In fact, there are a few basic things you should consider when shopping for a waterproof case. One of them is to confirm whether the product you will buy is water-resistant or waterproof. This could be the most important determinant of meeting your needs.
Another issue is what you're going to put in this case. For instance, are you looking for waterproof pouches for phones or waterproof pouches for the beach, etc? In other words, we prefer that you shop according to the items you will put in. Since I don't know what you're going to use it for, I've put together three different options for you. You can learn more about the waterproof pouch variants by checking them out and more.
👉🏻Check out these waterproof pouches and explore more.
You will be able to see Runoff® waterproof travel pouch and nite size waterproof travel pouch as well. Waterproof pouch decathlon products are also highly recommended. I happily use the dry bag I bought from Decathlon Turkey. 
If there are people interested in fields such as athletes, adventurers, canyoners, mountaineers, and underwater photographers. You can find out specific questions about your field, whether these products are suitable for professional athletes or not, from the detailed information sections of the products and the question and answer sections.
You also may enjoy our Koprulu Canyon Turkey blog post.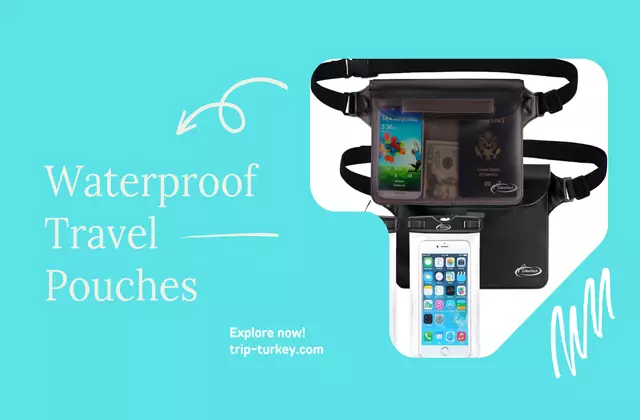 6. Travel Wallet Women
Women travel wallets can be more customized, and different, with special sections for women's needs. More stylish and colorful designs appeal to women. Especially women who follow fashion make an effort to catch the trends of that season.
Here are the latest and best travel wallets models that promise you elegance and comfort at all times.
👉🏻Check these travel wallets for women and explore more.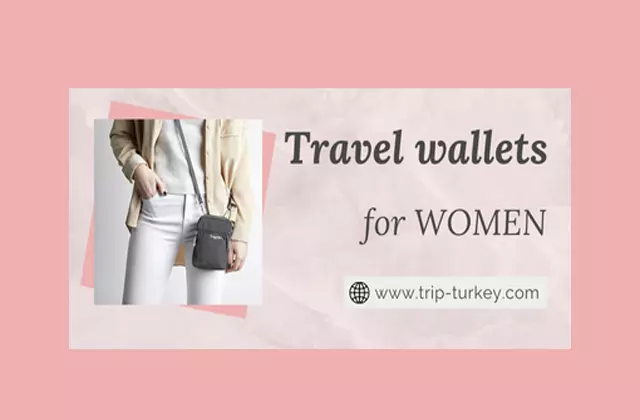 7. Travel Wallet for Men
Travel wallet men's can have different textures, types, and styles. It is important to have an RFID-blocking feature for theft incidents. While more air-permeable or waterproof materials are suitable for sports travelers, it is also important to how stylish the material looks for those who are looking for a product that fits their style.
👉🏻Check the best travel wallet men's and discover more.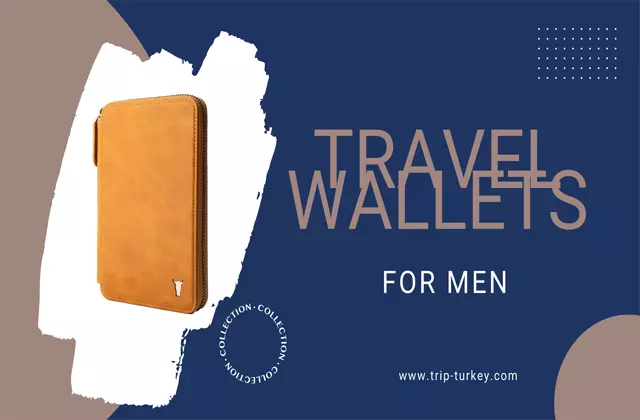 8. Family Travel Wallet
Large travel wallets may be optional if you're a solo traveler or just responsible for your own belongings. But if you're traveling with your family, you may want to keep your belongings, such as your passport, in one place. So for this, you need a larger or functional travel wallet.
Here is a leather travel wallet and a casual design for you. 👉🏻Check these best travel wallets in order to keep organize your travel documents and more. 
9. Wrist Wallets
Although it is a wallet that is mostly used in sports activities, it is a comfortable and practical wallet that can be very useful for travel. Especially for those who do not like to carry bags, these wrist wallets are really a savior piece, allowing them to carry their most necessary items in a minimal way.
👉🏻Check these wrist wallets in order to know more about it more. Those are one of the most practical and best travel wallets.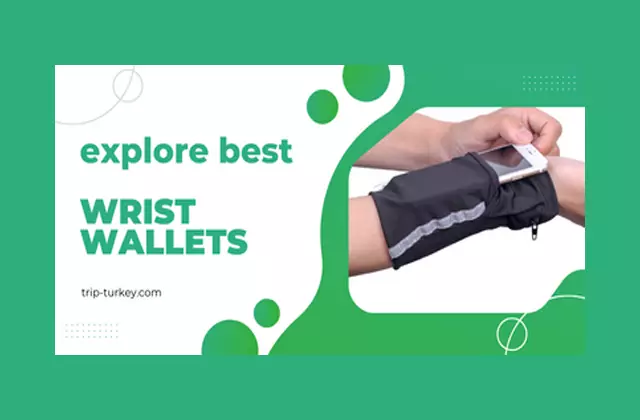 10. Designer Travel Wallet
Who wouldn't want to have a designer or limited edition best travel wallet made by a designer? This could be the design of a famous brand or name, or it could be the work of someone who makes original designs on the corner of your street. Although it is always a very personal choice from whom and what kind of product you want to buy, one thing does not change. The meaning of design and what it evokes in you. Also, doesn't the fact that some products are customizable helps us love them even more?
👉🏻Check these designer travel wallets to discover more. Enjoy being unique and rare with designer travel wallets.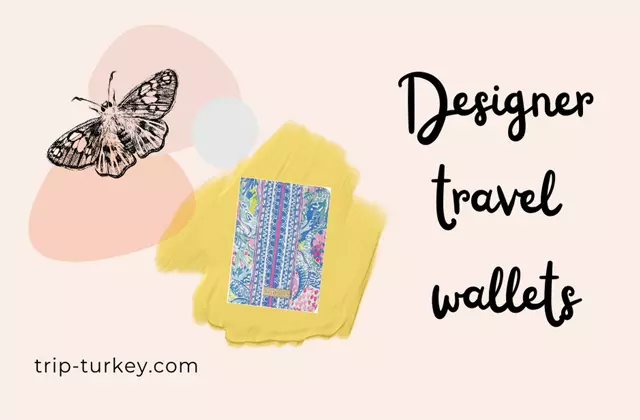 Frequently Asking Questions About Best Travel Wallets
Here are some top-asked questions about the best travel wallets and their usage. Don't forget to check out our other SHOPPING blog posts. If you have more questions or thoughts, drop them in the comments below. 
Is a travel wallet worth it?
If you are a frequent traveler, a travel wallet is worth getting. Because these wallets, which will help you keep your different belongings together at the same time, may also have extra features. Many of them may have RFID blockers as security features, while others may have features such as fireproof, and waterproof.
Best travel wallets, which can be found in various types, can also provide ease of transport for your needs.
What is the point of a travel wallet?
Each travel wallet has its own special extra usage advantages. The mode of transport and materials are the most common. For example, wrist wallets that can be worn on the wrist, neck wallets, waterproof travel wallets, family-size travel wallets, leather travel wallets, and vegan travel wallets are the main ones.
In addition, travel wallets with RFID blocking can help you safely carry your cards.
How do you use a travel wallet?
The first thing to consider when using your travel wallet is to make sure you have all the travel documents, cash, and cards you need with you. Carefully place and close all the materials you take with you in the appropriate places in your wallet. Then hang it if it's a hanging wallet, place it on the waist, and make sure you put it in a safe compartment if it's going to be put in a purse. Leg wallets, and arm and wrist wallets are also popular travel wallets recently. You can also try these.
How do I choose a travel wallet?
When choosing a travel wallet, it is helpful to determine your budget and priorities. If you're traveling alone or are only responsible for yourself, a wallet that's enough for you may do the trick. If you are traveling with the family and looking for a wallet with all the paperwork together, you should look for smaller travel wallets.
Vegan travelers can check out the vegan travel wallet. If you think that you can keep your wallet safer by hanging it around your neck, you should look for wallets that you can hang around your neck. If you are going to use it in situations such as cycling, motorcycle, or horse riding, leg wallets can do your job. Adventure and water sports enthusiasts or visitors to rainy locations should opt for waterproof or waterproof travel wallets.
Why do people put crayons in wallet when traveling?
Marking your wallet with crayons will allow you to identify and find it more easily. If you lose your wallet, a wallet marked with a crayon can be more easily spotted. This saves you time as well.
Also, if your wallet has an ordinary color, it is useful to customize it. Crayons can help you in this regard. However, you can find less troublesome solutions for this. You might consider marking your wallet differently. Because crayons can paint and spoil both your wallet and its contents if it comes into contact with it.
You can prefer the best travel wallets that have very unique designs. 
You can also check out our BAREFOOT Shoes for Travel in 2023 and Minimalist Carry on Packing List articles.