As a person who cares about hair care and knows how much care curly hair requires, in this blog post, I would like to share with you the best hair care products in Turkey that you can find in many cosmetic stores. This will be a comprehensive guide to hair products with pros and cons and price comparisons. But, of course, I will also touch on bonus issues, as in every blog post. 
In this article, I will touch on some specific products and also specify the Turkish brands among the brands of these products. I will also talk about some of the more affordable equivalents of some products. This will be an article that consists entirely of my personal experiences and views. So do not hesitate to share what you are wondering in the comments.
In addition to these, we will touch on many issues, from where you can find these products online or in store shopping, to whether these products are sold abroad as well. If you're ready, let's dive deep into this detailed best hair products in Turkey guide.
Table of Contents
Affordable Guide for Hair Care Turkey
Are you traveling to Turkey in 2023? Or maybe you are living in Turkey as a foreigner. Traveling or living in Turkey as a woman is not as hard as it seems. Especially if you know where to shop and what to buy. Shopping or particularly shopping for cosmetic products is one of the best parts of living in Turkey. So, we mainly focus on the pros and cons of hair cosmetic products in Turkey today.
Hair Beauty Products to Buy in Turkey
There are many options either for brands or products in Turkey. In Turkey, you will be able to see many offers, get to know many brands well and last but not least, you will learn all tips about discounts. Because there are many brands and cosmetic stores in direct proportion to the consumption density. In other words, since there is a lot of competition, the attractive opportunities they offer to customers almost never end.
Let's talk about the essentials. Are you looking for the most affordable and best shampoo in Turkey?
Best Shampoo in Turkey
You can prefer Gliss, Elseve L'oréal Turkey shampoos, Morfose milk therapy shampoos, John Frieda shampoos, OGX biotin & collagen shampoo, and more. Also, Urban Hair Care SERIES offers customized complete care and therapy for your hair.
Price range between 40 TRY – 150 TRY average. You may find it cheaper during the amazing discount days of cosmetic shops.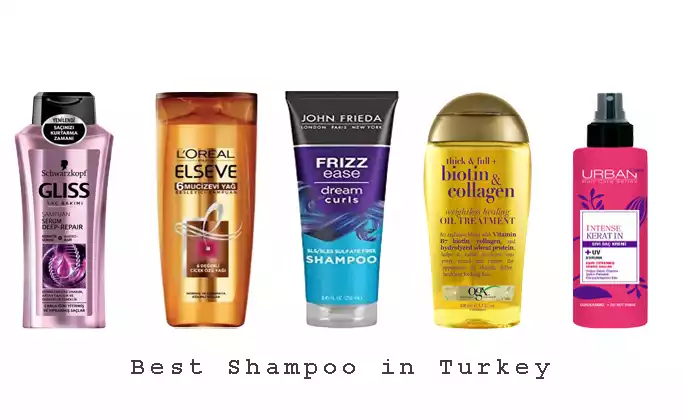 Choosing Hair Wax Turkey
As a busy traveler, you'll need hair wax which protects your hair from mess and offers you a long lasting shape. You can find many international brands like Toni and Guy, Dax Supergro, etc. For instance, Matte paste men can be found in Turkish markets as well but it is about 400-500 TRY.
OGX bamboo wax can not be found easily in Turkey, but you can choose Urban Care style guide matte wax as an equivalent. It provides a fresh and clean appearance. With its formula that does not weigh the hair down, it helps your hair to look cool all the time.
Curly Hair Products in Turkey
Actually, you can buy a wide range of curly hair products in Turkey. I have tried nearly all of them. But of course, not every hair is the same. So if there is a brand you know, you can go with it without taking any risks. If you want advice, here you go.
Turkey is a humid country in general. You must know this, especially if you are going to Mediterranean cities in the summer. You should take every precaution to prevent your hair from getting frizzy. Including combs. I will explain the combs that do not fluff the hair below. Here, let's look at examples of special shampoos and conditioners.
Curly hair shampoo and conditioner
The Rossmann Isana coffein set is one of my favorite shampoos and conditioner. Urban hair care series twisted curls as well. But actually, my daily usage shampoos are generally Loreal Elseve Dream Long and sulfate free baby shampoos. Those might be one of the best curly hair shampoos in Turkey. These are my favorites so far. However, I try different brands from time to time and I make sure to change my shampoo every six months.
Besides, Gliss care stylers anti-frizz care milk spray is my favorite product for daily hair care routine. It is one of the best products for curly frizzy hair. I don't think I can easily give up on it 🥰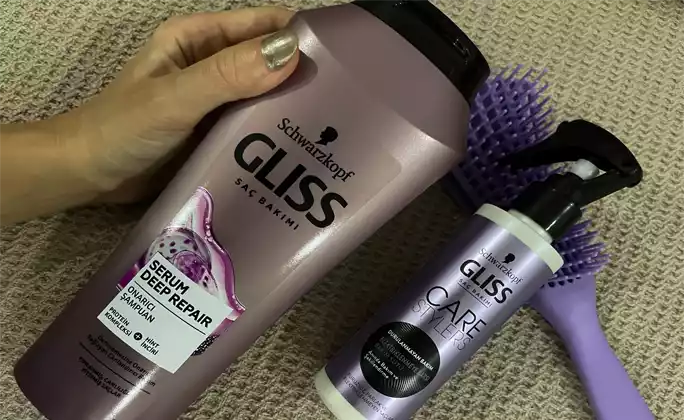 Best hair mousse for curly hair (Comparison and Review)
Of course, this is more than just a recommendation for curly hair. Those who want to make their hair curly or who want to use only these products should definitely take a look. Because we're talking about mousses that smell really great and give hair a wonderful texture.
Urban care hair product mousse has been my favorite from many years ago. But I recently found a similar mousse that has a nice texture as much as Urban mousse. I am talking about Bee Beauty milk plus mousse. Both have a long lasting scent and a structure that does not weigh down the hair.
Generally, Bee Beauty's mousse is more affordable, but things can change at the time of the discount time. Mousse prices are more or less 40-150 TRY in Turkish cosmetic stores.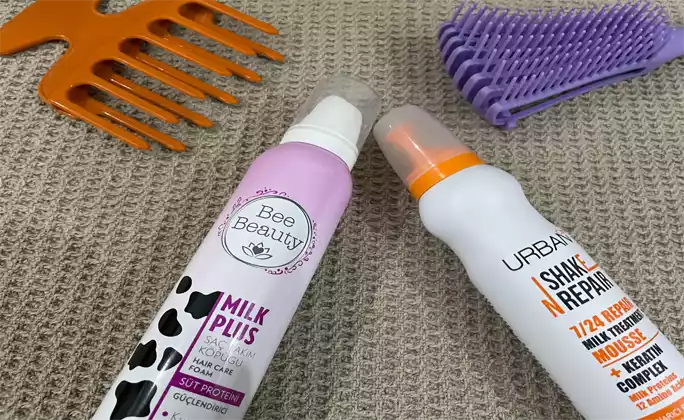 Best Hair Growth Products in Turkey
Restorex is one of the best Turkish shampoos for hair growth. Bioblas is a similar shampoo type as well. Bioblass has the best hair oil in Turkey. It is known that it gives good results against hair loss with herbal extracts. It is also clinically tested to nourish the hair. Those hair growth products are powerful miracle hair Turkey products.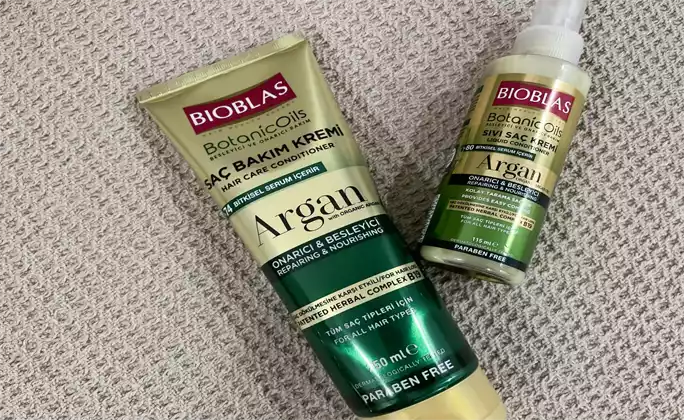 Simple hair growth home treatment
Pine turpentine is one of the best ingredients for hair growth and thickness. Put 5-6 drops of pine turpentine in your daily shampoo. Use it by shaking it.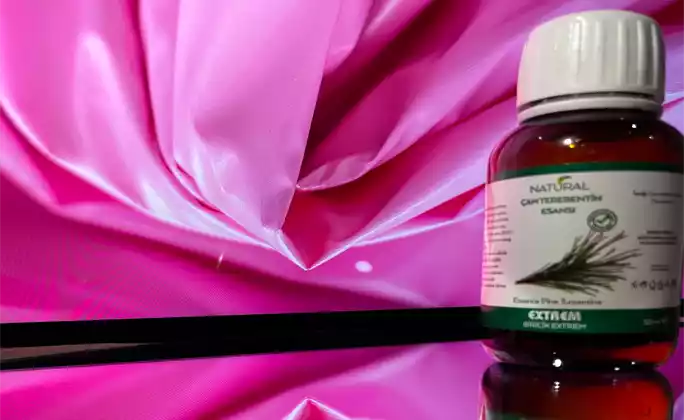 Hair Products That Repair Split Ends
Does your hair need a haircut but you don't want it? Then you should repair your hair. Especially in the summer months, you'll need high-quality and affordable products. You should fix your hair split ends while there's still time!
Here are some affordable hair care products that you can find in Turkey.
👉🏻Elseve dream long leave-in conditioner for daily usage (Elvive Dream Lengths) 
👉🏻Mixup magic butter for boosting a vivid look 
👉🏻Procsin hair butter cream (boom butter for a restorative therapy
Best Combs in Turkey
Here are some affordable and best combs that you can find in Turkey. There are several famous brands and different materials in many cosmetic stores, shopping centers, supermarkets, etc. All you have to do is to determine your needs and choose the suitable comb.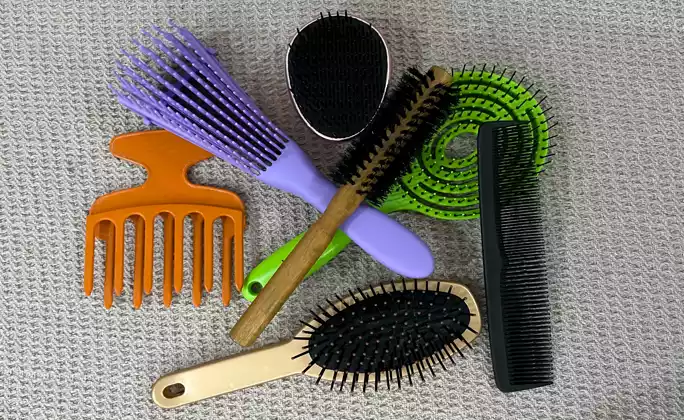 Which brand of hair comb is best?
Tangle teezer is one of the best and most famous combs in Turkey like the rest of the world. It is not so affordable in Turkey and it can only be found online or in luxury cosmetic stores. But that doesn't change the fact that it is good for messy hair.
You can buy Mixup brushes, Nascita pro hair brushes, etc which are the best detangling comb for natural hair. Those brands are amazing, especially on the beach.
Also, detangling comb for black hair can be found on several online markets like Trendyol in Turkey.
Which comb material is best?
If the subject is hair care in Turkey, you will be amazed by what you can find there. Hair beauty Turkey products are traditional, rooted, and open to change. That's why you can find so many options for combs and materials.
Bamboo comb benefits
Bamboo comb brushes are very popular and timeless. Those natural combs promise an organic and natural experience. You can check Lionesse brand bamboo comb for curly hair and other types. They have either a bamboo comb with handles or without. 
If it is natural wood-made products, sandalwood and rosewood are among the products that should definitely be given a chance.
Bone comb benefits
A real bone comb can create miracles on your hair. Texture not only combs your hair, it makes you feel special. Since our hair has a structure that collects energy, it also needs special care in a mystical sense. I think true comb lovers understand me best. Either you can find a bone comb set or you can buy only the best bone comb. But the ancient bone combs can only be found in gift shops, antique shops, or auctions.
Gua sha comb benefits
You can do gua sha jade comb massage or with other gemstones made. Gua sha stone benefits can depend on the gemstone types. But the general benefit is repairing your scalp, hair follicles, hair, and cells completely. Gua sha comb for hair growth is a very popular reason to choose a comb that is made from gua sha stone.
If you are wondering about how to use the gua sha comb, you can continue as usual. It is only useful to be careful that the area you will apply is not dry. You might irritate your skin.
In Turkey, you can't find a gua sha comb easily. Because it's something that's just getting popular. But a possibility can be found in shops selling natural stone.
Best Turkish Hair Care Products (Turkish hair care brands)
There are several brands and hair products made in Turkey that I want to mention here. For instance, Ashley Joy is one of the most popular Turkish cosmetic brands recently. They have really cool products for almost every type of hair.
Eyüp Sabri Tuncer, Tresan, Otaci, Ashley Joy, Biota Group (Restorex, Bioblas, Bioxcin, etc.) are one of the famous cruelty free shampoo brands in Turkey.
Otacı is one of the best vegan cosmetic brands in Turkey. Also, Cecile cosmetics has announced an amazing vegan makeup collection recently.
You can find the best skin care products in Turkey. All you need to do is know all the cosmetic shops and track their discounts. Some Turkey cosmetics online shops have limited special offers for only online shopping. Make sure that you get the latest news.
You can go directly to the stores of brands like Yves Rocher Turkey stores, The Body Shop stores, and more. Many brands have their own stores as well. Also, you can find cosmetic products in pharmacies, hairdressers, supermarkets, etc.
If you don't want to go out or you are not able to do this, you can order your place as well. Check this online grocery & supermarket shopping guide and find the best one.
How to pack beauty products for travel?
Let's say that the products you use are not available in Turkey, and you want to bring them with you when you come from your country. For this, it is useful to have a look at these products.
Hair products manufacturers in Turkey
Here are listed below some of the hair product manufacturers in Turkey. You can contact them and ask if they can make any agreement with your company.
👉🏻Mindivan
Frequently Asking Questions About Best Hair Care Products in Turkey
There are a lot of brands and cosmetic products in Turkey. The reason for this is the desire to meet the consumption carefully and the effort of people to look really good and well-groomed. Here I gathered up the top and asked questions for you. If you have any questions, feel free to contact us by commenting below.
Which country is best for hair care products?
Turkey is definitely one of them. It has to be because people living in Turkey care a lot about their hair and appearance. It has a really large market in terms of production and consumption. You can also understand this from the multitude of cosmetic markets.
Which brand has the best hair products?
Loreal, Gliss, Elidor, Pantene, and Dove have a share in the market. However, since people have been trying to return to the natural and organic for years, they naturally seek alternative products. This pushes them towards more herbal products. In this case, relatively more expensive products with organic content of the famous brands we have mentioned are preferred; or buying less known natural ingredients. Such as Ashley Joy, Eyup Sabri Tuncer, Otaci, Tresan, Restorex, Bioblas, etc.
What are the top 5 hair products?
Hair shampoo, conditioner, leave it creams, hair serums and hair mousses are the top 5 hair products which are preferred by those who want to shape their hair while taking care of it.
What is the number 1 hair care company?
Herbal essences shampoos are the rising star in Turkey. Ashley Joy, Otaci, Restorex, and other hair growth shampoo brands shape the preferences.
Where can I find a place for Brazilian hair in Turkey?
In Turkey, almost every hairdresser has Brazilian hair implementations. I did it once many years ago with a friend of mine but you can get a good price offer from the hairdressers. Like hair extensions in Istanbul, you can search in detail for Brazilian hair as well. Because sometimes even the fame of the hairdresser can't be enough for the lasting service. Still, it is better to choose a famous hairdresser if you don't know where to go because if there is a bad result, you can claim your right.
My advice to you is to look at the photos, if any, of the people that the hairdresser you choose has offered this service before. Maybe you can ask the hairdresser for something like this. If you feel like it, get it done. 
In many shopping centers, you can find famous chain hairdressers like Ali Gur, Mali, etc.
Where to buy perfume in Turkey?
Bargello and Mad are recently famous with stores in popular shopping centers and streets. Also, you can find good perfumes in Boyner, Zara, Beymen, and other places. Also, ATELIER REBUL is one of the most unique Turkish perfume brands that include hair care, skincare and perfume products, and more.
Where can I find luxury cosmetics in Istanbul?
You can find expensive and luxury cosmetics products in Boyner, Sephora, Yves Rocher, The Body Shop, Beymen Club Turkey, and more.
Where to buy The Ordinary in Istanbul?
You can find Ordinary products only via online shopping. It can be found on Trendyol, Amazon, and some other websites.
Turkey shopping
If you are planning to shop in Turkey, I recommend you take a look at these articles.
Turkey cosmetics online shop, Turkish jewelry brands, Best Turkish shoe brands, Turkish Sportswear Brands, Turkish underwear brands, best Turkish baby clothes brands, best Turkish baby clothes brands, Turkish evening dress brands, Turkish hijab online brands, Turkey online grocery shopping, Turkey food delivery app, Maternity clothes Turkey, Istanbul best fake market, Antalya best fake market, Minimalist Carry on Packing List, 10 Best Travel Wallets in 2023, and Best BAREFOOT Shoes for Travel in 2023.