Best Kas nightlife destinations offer something for every guest. Kas Antalya is one of the best vacation destinations on the Mediterranean coast of Turkey. During the day, you can swim in the clear and pristine turquoise bays; In the evenings, you can enjoy the colorful nights of Kaş accompanied by wonderful tastes.
After the meal, you can explore Kas Old Town and buy gifts for yourself and your loved ones. For the rest of the night, you can reach the peaks of entertainment in the magnificent atmosphere and historical texture of Kas.
Kas nightlife promises something to suit everyone's expectations. Here you can find all kinds of music, ambiance, cocktails, and entertainment you are looking for. Kas Turkey nightlife offers you a lot of options for fun.
SEE OFFER 👉🏻 Summer night outfits for women
Let's start with the traditional taverns.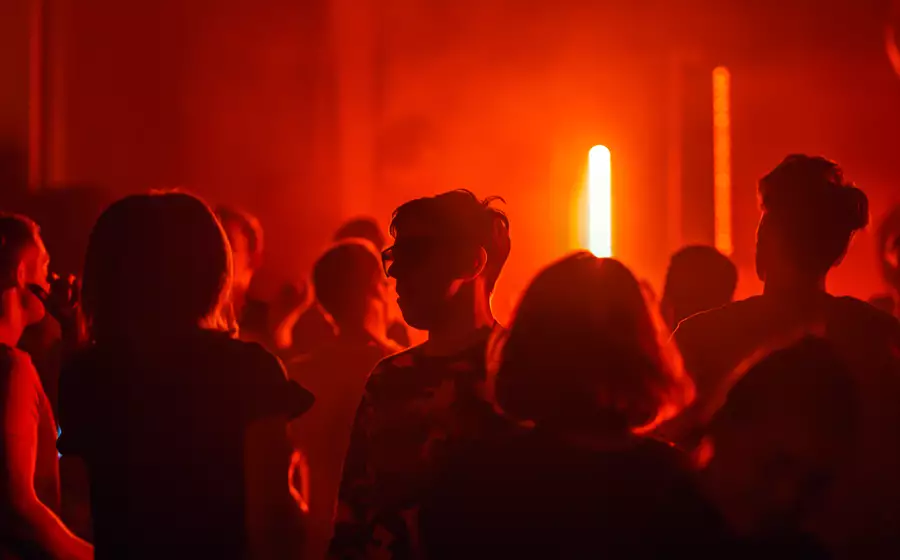 Table of Contents
Kas Taverns (Turkish Meyhane)
Enjoying in the Kas taverns is one of the famous Kas attractions. Kas taverns are both very good restaurants and slow evenings with joy. You can enjoy delicious seafood, appetizers, and drinks, and have fun with your loved ones in Kaş taverns, accompanied by a beautiful Mediterranean atmosphere and pleasant music.
Antalya nightlife attractions
Here are some famous Kas taverns and their average prices.
Ruhi Bey Meyhanesi 1949 is one of the most famous taverns in Kas. If you want to drink Raki there, the smallest raki bottle starts from 300 Turkish Liras. Only one glass of raki is 100-125 TRY. Meze (appetizers) and seafood prices are affordable and delicious as well.
You can find other drinks and foods in those places like wine and kebabs. Zula Meyhane is a very nice place for various offers. Keyf-i Dem Restaurant is one of them, too.
Helios Meyhane has a unique aura, presentations, and amazing views. Worth visiting. Another excellent view can be found in Dolphin Restaurant.
There are plenty of taverns in Kas Old Town where you can explore your favorite. If you already have some favorites, let us know in the comments below!
Let's skip to the dancing clubs.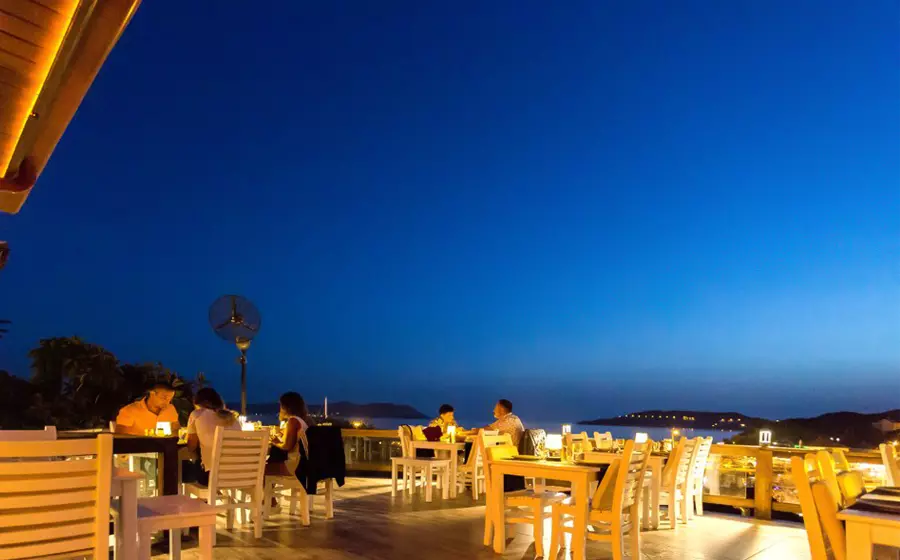 Dance Clubs in Kas
You can dance in Kas, Turkey in a very atmospheric bar street and on other streets in Old Town. Here are some of the few lively places for having good times.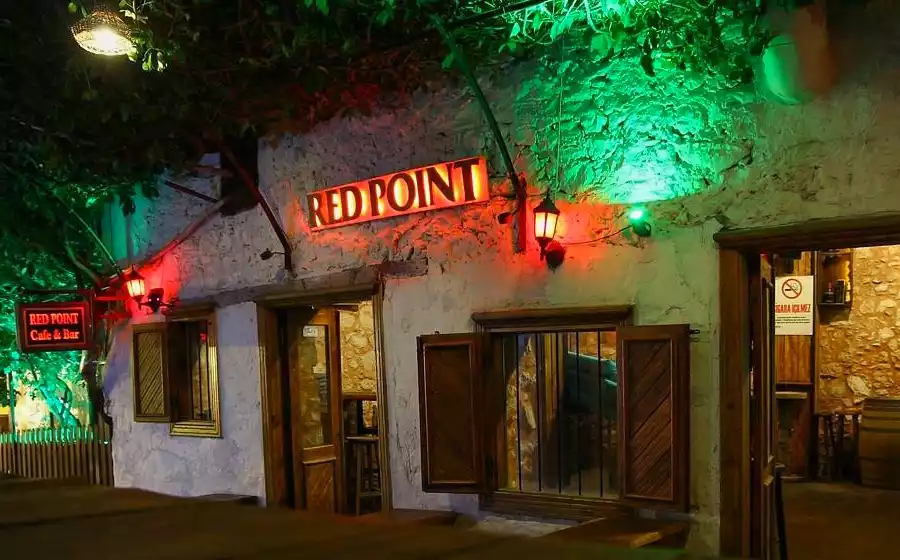 Pubs & Wine Houses in Kas
Kas Old Town has a very lively nightlife. As we mentioned before, you can find something that suits you. 
Mezetaryen Wine & Meze Bar, Alp's Wine House, Zuhtu Meze Cocktails are very popular night places in Kas Antalya as well.
Free Bonus: You can take your drinks from supermarkets then you can go to the ancient Hellenistic theatre, Kaş, Turkey.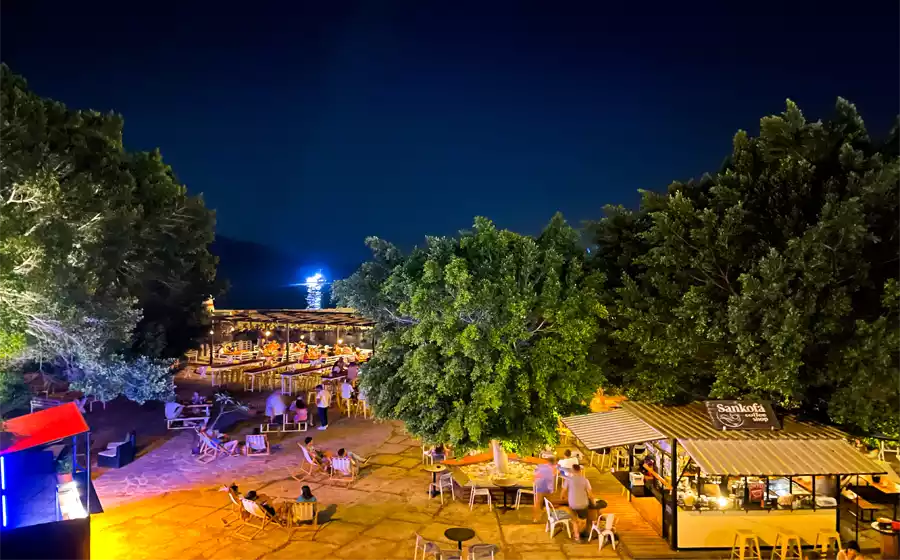 Kas Bars Map
You can find all the places that we mentioned above in our Kas Bars & Clubs map from here. This Kas Turkey map can help you to plan your night.
Frequently Asked Questions About Kas Nightlife
Here are a few questions about Kas nightlife. If you have more questions, please write comments below. 
Which places provide the best bars & clubs in Kas for groups?
Many Kas places are not so big so you should choose larger places for your group. Loop Kas has a nice garden, especially for crowded visitors.
Which places provide the best bars & clubs in Kas for couples?
Mavi Bar, Loop Kas, and Zuhtu Meze Cocktails are excellent for couples.
Where can I stay until late nights in Kas Antalya?
Kas Antalya never sleeps during the season. Really. Redpoint, Loop, Queen Terrace, and Pebble Beach are one of the rising stars in Kas, Turkey.
More about Kas
If you are planning or vacationing in Kas, you can get information about what to eat in Kas, how to get to Kas, the best beaches of Kas, Kekova Boat tour, Patara Ancient City, Xanthos Ancient City, and Letoon Sanctuary.
Turkey nightlife
Antalya old town bars & Antalya old town nightlife