Olympos Nightlife is not as active as in Bodrum or Fethiye. It doesn't hold big parties with famous DJs, but surely you'll still have a lot of fun.
Hotels in Olympos Antalya are generally in the form of bungalows and bars are also located in these hotels.
Let's take a look at the places in Olympos where you can have a drink and have a pleasant time intertwined with nature.
If you haven't read it yet, I recommend you to read our article on Olympos Antalya Guide and Things to do Olympos Turkey and the 3 best bungalow hotels of Olympos.
Table of Contents
Olympos Nightlife – Bars
1. Bull Bar (Öküz Bar)
The most popular bar of Olympos, the Bull Bar (also known as the Ox Bar) is inside Kadir's tree houses hotel.
The prominent feature of the Bull bar is the big fire burning in the middle of the place. Bull Bar, the biggest bar in Olympos, has a wide track and you can dance and immerse yourself in the nightlife of Olympos.
The bull bar is open between 10:00 and 00:00 on Sundays, and between 10:30 and 01:30 on other days.
Alcohol and appetizer prices are cheaper than in other touristic regions of Turkey.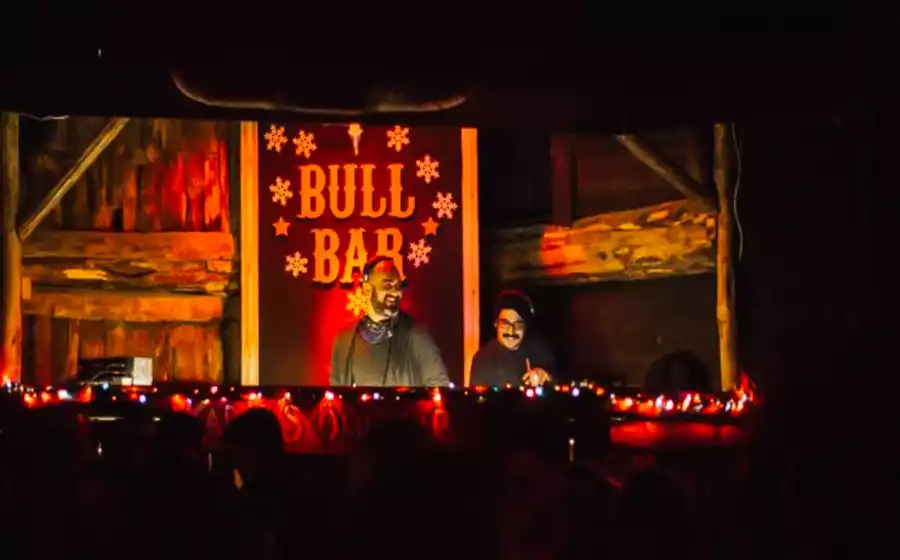 2. Hangar Bar
We continue the nightlife of Olympos with Hangar bar. The hangar bar is a large and spacious area.
You can sit in the bar, which is open during the day, and read a book and have a drink. In the evenings, it gets crowded and you can dance to the music and have a drink.
Hangar bar Olympos mainly rock, electropop, ethnic, etc. types of songs played.
Hangar bar works every day between 09:00 in the morning and 00:00 in the evening.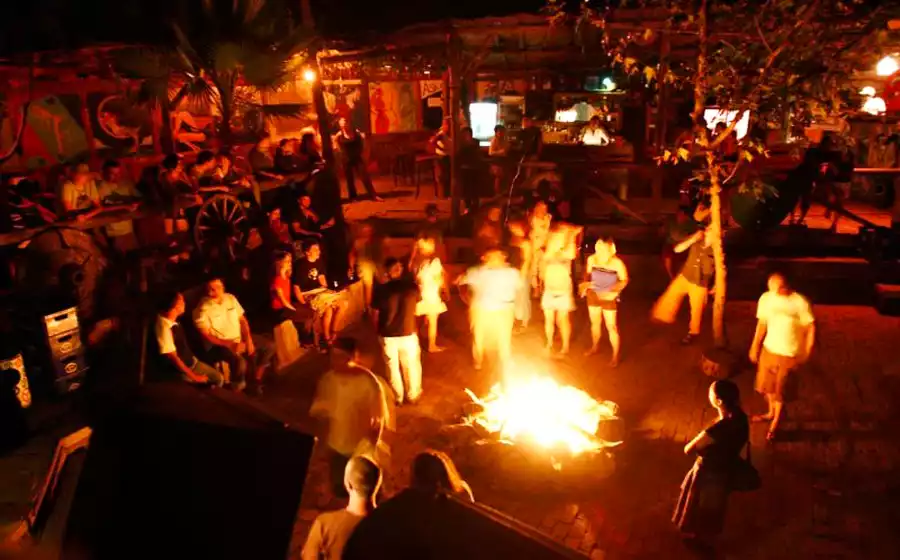 3. Cactus Cafe
Cactus cafe is one of the most preferred places for tourists in Olympos nightlife with its reggae and funk music list.
Cactus cafe, which is a place where you can relax with its large garden and spacious interior, also attracts the attention of its guests with its friendly and warm atmosphere.
The cafe, which opens at 08:30 in the morning, provides uninterrupted service until 05:00 in the morning.
Cactus cafe is one of the right addresses for Olympos nightlife.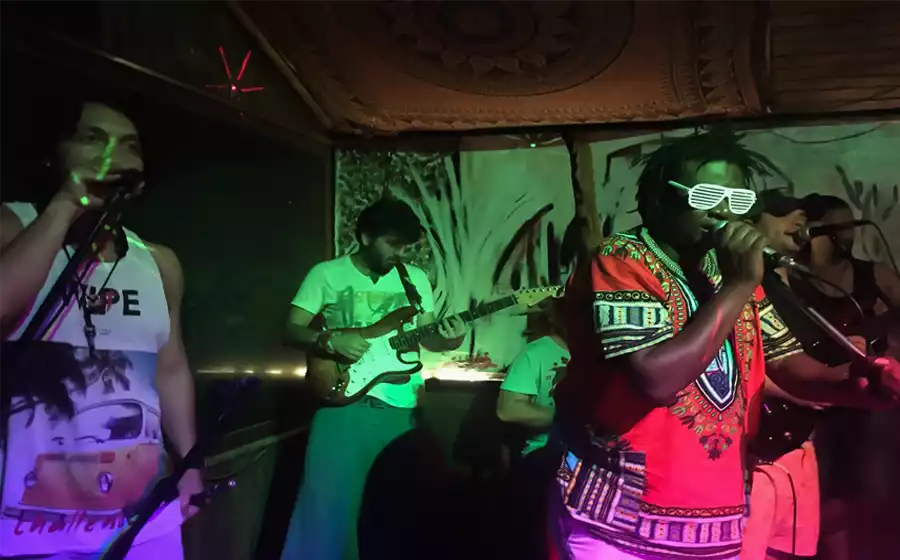 4. Orange Bar
Orange bar, which is part of the Orange hotel, is a bar located at the entrance of a canyon, which is very beautiful in terms of scenery and location, in a valley surrounded by high rocks and illuminated with a colorful light system at night.
Entertainment continues until the morning at the Orange bar, which has an extensive drink and cocktail menu.
Nightlife starts at 23:00 in Orange bar, which is the only place with a DJ stage, and you can dance until the morning and enjoy the Olympos nightlife.
5. Likya Olympos Bar
Likya Olympos bar, which adds color to the nightlife of Olympos with its live music programs, is one of the most popular venues.
Located in the garden of Turkmen tree houses pension, the bar is always crowded.
Likya Olympos bar opens its doors at 01:00 and the program continues until 03:00. You can start at other bars and end the night at the Lycian Olympos bar.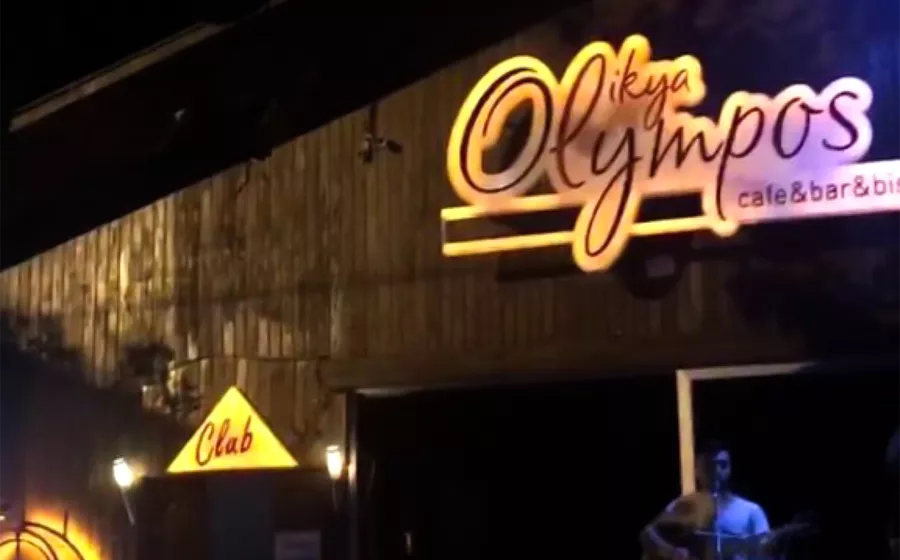 Frequently Asked Questions Olympos Nightlife
How is the nightlife in Olympos Antalya?
Antalya Olympos is a small town but has nightlife. Bull bar, orange bar, and Lycia Olympos bar are some of them.
How long does Olympos nightlife last?
Olympos nightlife starts at 20:00 and lasts until 05:00 in the morning. You can drink and dance until morning in Olympos Turkey.
Can I go to Kemer nightclubs from Olympos?
Kemer is famous for its nightclubs and it takes about 30 minutes from Olympos to Kemer. I recommend you to go by taxi as you will only buy alcohol.
Is alcohol expensive in Olympos Turkey?
Olympos is cheaper than many holiday resorts in Turkey. Beer prices average $4, whiskey $7, and cocktails $6-10.