Summer is the perfect time to visit Bodrum! The weather is perfect for swimming, sunbathing, and spending days at the beach. After sunset, you can enjoy the Bodrum nightlife.
You can also visit some of the ancient ruins or take a boat ride around the stunning Turquoise Coast. If you're looking for a more lively experience, go shopping in one of the markets or have fun with Bodrum nightlife at one of the many bars and clubs. No matter what your interests are, Bodrum has something for everyone!
Table of Contents
What is there to do at night in Bodrum?
There is plenty to do at night in Bodrum! You can go dancing at one of the many nightclubs, enjoy a delicious meal at a restaurant, or simply relax at your hotel with a drink. If you're looking for something more low-key, there are also many bars and cafes that offer live music and a relaxed atmosphere. Bodrum doesn't sleep on hot summer nights!
Bodrum bar street beach resorts are very popular and preferred. Many people want to party towards morning. You will be able to reach the best clubs in Bodrum easily if you prefer a central Bodrum hotel such as Akkan Hotel.
Bodrum Nightlife & Party Tips
Bodrum is known for its lively nightlife! What makes Bodrum Turkey nightlife so popular? Let's dive in together! Here are some things you need to know about the ten things about partying in Bodrum.
1. Bodrum Bar Hours (Are Bodrum clubs open?)
Most clubs and bars don't get busy until midnight. So after dinner, you can have a rest or get ready for Bodrum nightlife. You can find a private Bodrum party almost every night, especially during summertime.
If you want more cozy hours you can prefer earlier times for sure. Bodrum bar street offers you so many options. Also, the famous Karpuz Bar is here. You can check the places from the Bodrum bar street map. Enjoy the Bodrum nightlife during your Turkiye vacation.
2. Bodrum Dress Code (What to wear as a tourist in Turkey?)
Many travelers and friends from abroad ask us the question: What to pack for Turkey? Each time, we tell them the truth. It depends on where to go in Turkey. Because Turkey is a country that is a mixture of many cultures.
So it is very variable due to regions and cities, even sometimes touristy or non-touristy districts. For example, if you are gonna visit some religious landmarks, you should take a scarf with you. If you go to Mediterranean coastal cities, you can spend all day in flip-flops and bikinis. But not every point of the town of course.
Turkey party places
Turkey party places may have variety for dress codes. But you can check the place's concept and photos before you get there. Even playlists can be sings for nightlife dress codes.
Particularly in Bodrum nightlife; be sure to dress up! Many places have a dress code that includes no shorts or flip-flops. It depends on the concepts, style, and atmosphere. Beach clubs may be cozy but luxury ones deserve fancy dressing and good looks.
Let's take a look at some nice places where you can get dolled up. Such as Bodrum Marina Yacht Club offers you a few luxury options like restaurants and bars. Also, you can check the GQ Bar Bodrum if you are searching for a luxury place, with fancy cocktails, stunning views, an amazing atmosphere, and more. This is one of the condé nast restaurants in Bodrum, Turkey.
3. Crowd or Quiet?
If you want to avoid crowds, go out during the week instead of on the weekends. You are so lucky because the nightlife in Bodrum, Turkey is alive 24/7. Gumusluk and Gumbet have both kinds of places.
Gumbet Bar Street Bodrum
Gumbet offers plenty of options to the guests! You can find the best bars in Bodrum in the Gumbet region. Such as Atlantis Bar, O'Connors Bar, Sapphire Night Club, and so on. Nightlife Bodrum is alive in every region of the town.
Check for the best hotels in Gumbet Bodrum.
4. Bodrum Budget
Prices for drinks can vary greatly depending on where you go. Particularly in Bodrum, you should be prepared to sacrifice some extra money. Because Bodrum parties and vacation needs more budget due to other Turkey coastal. It is very popular so which makes Bodrum an essential location for celebrities and rich people. But we believe Bodrum has something for every budget. 
Club Fink is one of the best nightclubs in Bodrum. This place is a bit fancy but even if you are on a budget you can find something for you in cozy places. See the menu first, if you don't want to come across something twisty. But it is a place worth going to with its decent and stylish design.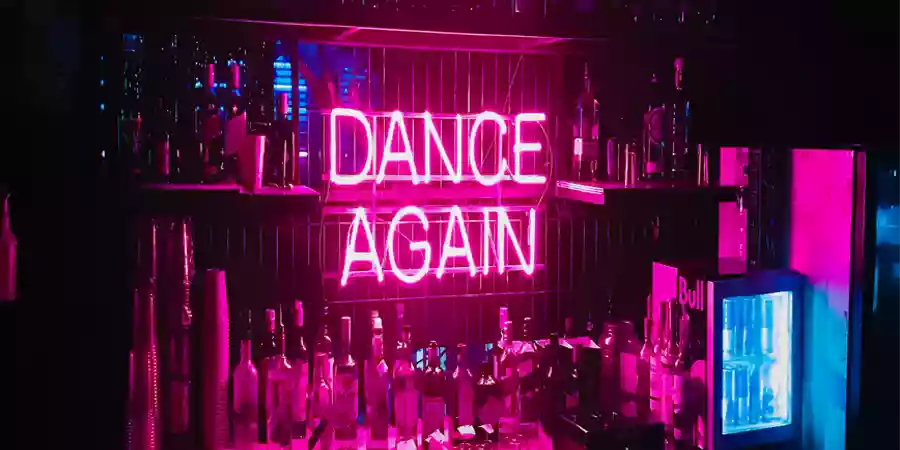 5. Have the Craic in Bodrum, Turkey
It's not uncommon to see people dancing on tables or in the streets. Well, as you will see Bodrum Turkey offers you so much fun. Especially at beach clubs and some Turkish restaurants in Bodrum which is called "meyhane" (you can also drink raki in those places). Some of those "meyhane"s (Turkish tavern) have live music and belly dancers. Highly recommended for amazing nights with enjoyment! Turkey nightlife is never been this lively and fun.
6. Bodrum at Night
No worries! Most places close around sunrise. Bodrum is very colorful and sparkles at night. You can find the top places for the best nightlife in Bodrum Turkey. Bodrum is famous for its fantastic entertainment venues not only in its center but also in other popular coastal areas.
Best Beach Clubs in Bodrum
Halikarnas Bodrum is a very famous disco in Bodrum. Club Catamaran is another disco that is floating. You can try Kuba Bar, Bodrum for nice cocktails and landscape. Those are not the only party places in Turkey, Bodrum.
Off Gumusluk is one of the other popular Bodrum beach clubs in Gumusluk, Bodrum district. One of the most popular things to do in Bodrum at night is have fun until dawn!
Check Gumusluk Bodrum Hotels from here.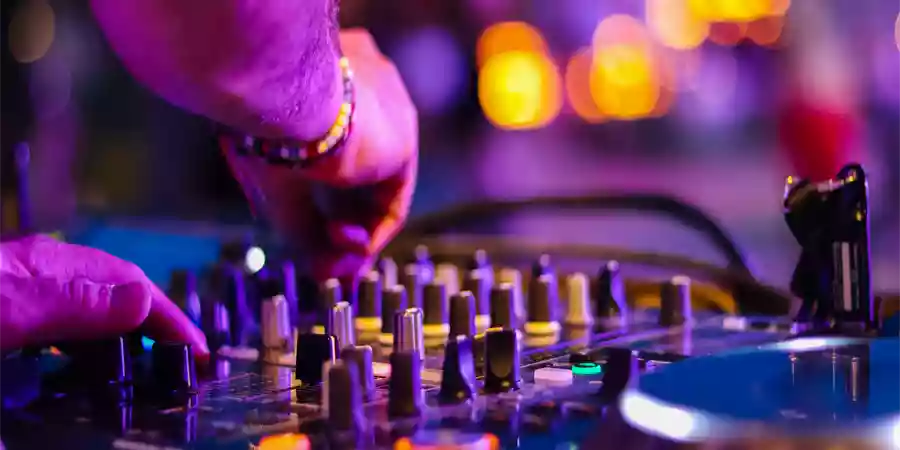 7. About Security (Crime rate in Bodrum)
There are many police officers patrolling the streets at night. So if you drive, you should drink non-alcoholic drinks. Or maybe you can take a cab to your hotel. The crime rate in Bodrum is less but it is better to be careful anyways.
Many friends asked Is Bodrum safe 2023? Bodrum is one of the safest towns in Turkey. But very touristy at the same time. Mind your personal belongings, especially in crowded places. Besides, you can note the tourist police numbers, get info from tourism information and also learn the communication options of your embassy just in case!
8. Is Bodrum worth visiting? (Bodrum nightlife 2023)
Various places cover the expectations. It will continue on Bodrum nightlife 2023, too. Bodrum can introduce you to several experiences in nightlife. You can find everything from hip-hop clubs to beach bars in Bodrum. For example, if you are a dance lover, you can visit the Zorro Dancing Bar in Yalikavak, Bodrum.
9. Safety First, Let's Party!
Have fun, but be safe! Drink responsibly and don't leave your drink unattended. Get hydrated, eat, fill and mind your own personal belongings every time.
The last thing you should know about Bodrum's nightlife is that it's incredibly fun and you're sure to have a great time! Just be sure to drink responsibly and follow the safety tips above.
10. Why should you visit Bodrum Turkey?
We know you are a wandering spirit who wants to explore more. Don't forget that you should spend quality time on your vacation. So whenever you sleep, don't do it until late. Wake up early because you have many things to do in Bodrum, Turkey.
CHECK THE BEST BODRUM HOTELS NOW.
Bodrum is a beautiful seaside town located in southwestern Turkey. It is known for its clear turquoise waters, lovely beaches, and rich history. The city has something to offer everyone, whether you are looking for a relaxing beach vacation or an adventure-filled trip. Bodrum is also home to some of the best restaurants in Turkey, especially seafood.
Here is the full Turkey Bodrum itinerary for you. Get to know better with this Complete Bodrum Vacation Guide.
Frequently Asking Questions About Bodrum Nightlife
Is Bodrum good for nightlife?
Certainly, yes. Not only for nightclubs or discos, Bodrum is very good at pubs and night walking tours.
Is Bodrum a party town?
Yes, sort of. You should know exactly where to go. Then you will be able to see if it is a party town or not.
What is there to do in Bodrum at night?
Night walks, hanging out with friends, chilling in a pub, dancing in a club, romantic dinners, watching the sea sparkle, and more.
Where to party in Bodrum?
Bodrum has so many places to go to parties like Gumusluk, Turkbuku, Yalikavak, Cumhuriyet street, Bodrum, etc.
Is Bodrum good for partying?
Well, it is very good because some parties will continue until dawn. Also, they have really good concepts.
How do you party in Bodrum?
You can make a booking or go to the party club directly and enjoy the night. If you have local friends you can join the house parties sometimes.
Does Bodrum have good nightlife?
Yes, you can see it basically on Bodrum nightlife Reddit and the venue's reviews, too.
Which part of Bodrum is the best?
For the nightlife of Bodrum, all parts have unique places to go. Try Gumusluk Bodrum for joyful nightlife. Yalikavak has lovely bars, too.
Which city has the best nightlife in Turkey?
All Aegean and Mediterranean coastal cities are very colorful if we are talking about nightlife. Bodrum town which belongs to the Mugla province is one of them.
Is Bodrum expensive?
Some locations in Bodrum might be more expensive than usual. See the prices before your order. Bodrum is more expensive than other popular coastal towns of Turkey.
Bodrum emergency numbers: Does 112 in Turkey speak English?
112 is the emergency number in Turkey. It is not certain but it is very possible to find someone who can speak English.
If you want to call the police, 155 works. You can visit tourism information places for more info.
You can also check Turkish words for tourists if you want to learn a few Turkish words.
Is Bodrum Turkey safe?
Bodrum is one of the most touristy and popular coastal towns in Turkey. It is extra safer than other touristy regions. But you should always mind your personal belongings. You can also read Is it Safe to Travel to Turkey in 2023?
What to do in Bodrum at night?
Bodrum nightclubs offer for every adult traveler! Nightlife in Bodrum appeal for every budget and expectation as we mentioned above. Also, Bodrum boat trips are famous at night too. You can spend time at the yacht marine and enjoy the night boat tours.
Shopping in Bodrum is another joyful activity. During the day, travelers generally visit ancient cities or beaches. Hot weather only returns to normal in the evening. That's the reason why stores are more lively during night times. You can visit Bodrum Turkey Guide 2023 for a more extended experience.
Here is a Bodrum nightlife for those who are wondering what it looks like.