Kemer Antalya is a very popular holiday destination in Turkey. If you are looking for nice beaches and small but active towns for your next vacation, Kemer Antalya definitely covers your expectations. Here are the famous topics about Kemer Antalya in our complete 2022 guide for your needs. Let's start. 
Table of Contents
How To Go From Kemer to Antalya?
There is a 58 km road from Antalya Airport to Kemer and it takes about 1 hour.
The most convenient transportation from Antalya Airport to Kemer is by private transfer vehicles. Tourists generally prefer buses as a private transfer vehicle, but you can get transfer service by taxi. This will be more comfortable and faster.
Check out the private transfer vehicles from Antalya airport to Kemer.
If you want to go to Kemer from touristic areas such as Antalya city center, Lara or Konyaaltı, you can take a taxi or a bus from Antalya city bus station.
If you choose to go by taxi, you can choose local taxis or rent a taxi online from global companies.
If you want to go to Kemer by bus, you must first go to Antalya bus station. You can take the Kemer tour buses departing from the Districts station at the bus station.
The journey to Kemer by bus takes approximately 1 hour and 30 minutes. You can buy bus tickets from the toll booths at the bus station and ticket prices are 30 Turkish Liras per person.
If you have a car in Turkey, if you plan to rent it, it will take you 45 minutes to go to Kemer. There are many places to visit around Antalya and Kemer, and if you want to visit Antalya, renting a car would be the most logical choice.
You can safely rent a car from global companies in Turkey.
Kemer Antalya Weather
Weather is maybe the most important thing for travelers. Is Kemer hot in October? or Is December a good time to visit Antalya? might be worth asking, but do not forget that: Antalya is on the south side of Turkey. So it is hot in general. If we will talk about what is the hottest month in Antalya? It is probably July or August. 
What about Kemer? Is Kemer in Turkey nice?
Yes. Kemer is a very nice town which belongs to Antalya city. Kemer's weather is sunnier than Antalya generally.
If you are planning to go to Kemer for your next vacation, you can check the current Kemer monthly weather from the websites. Kemer weather October can be a bit changeable. You should take your precautions for rainy days. Kemer weather November might be the same, meaning rainy. Anyways, you can still swim in November. 
No worries. The rain mostly does not affect the temperature or daily life. If you only have spare time during the autumn season, you can take this opportunity with peace in mind. 
If you will go to Kemer during the spring season, probably that will be the best timing before the Indian summer. Kemer Antalya weather in April is very nice to swim and travel without sweat drops on your skin. You can check Kemer weather for 14 days or 15 days according to your trip schedule. 
Things To Do in Kemer
Kemer is a beautiful Mediterranean coast in Turkey, Antalya. You can find essential things to do in Kemer in this blog. Here are the travelers' attraction choices and things to do in Kemer for your holiday bucket list. Those attraction tips can be done in all seasons in Kemer, Turkey. Some of them are in the heart of Kemer, and some of them are outside but very near places. Make your Kemer trip and enjoy. Be ready for dreamy vacation days this summer during your visit. Let's start.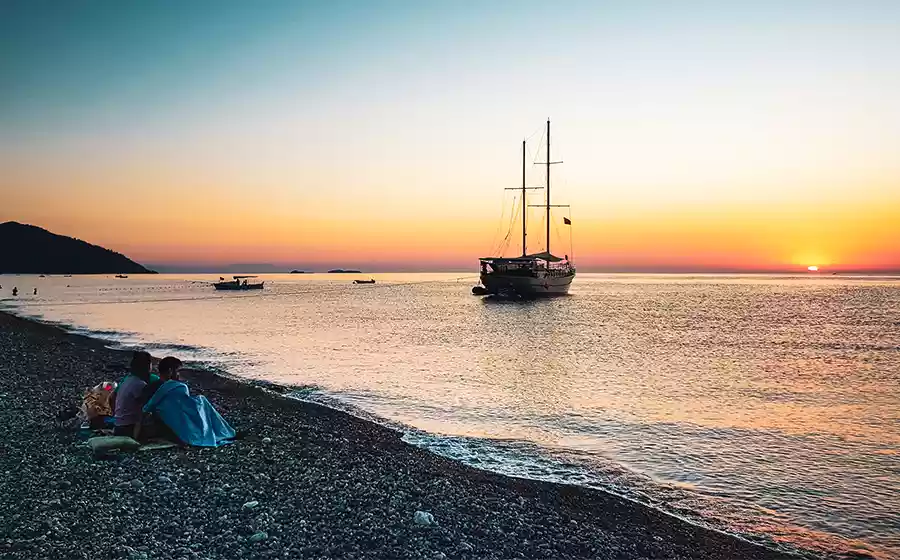 What are the top attractions to visit in Kemer?
Kemer Daily Boat Tours
Let's start with the daily boat tours. You can discover amazing Mediterranean bays via Kemer daily boat tours with good prices and meals. Some of those tours include scuba diving or ancient city (like Phaselis boat tour Antalya) visits. Some of them offer you limitless fun, swimming and sunbathing. Make your decision and explore all the beautiful Turkish riviera. 
The boat tours are suitable for couples, solo travelers, or families. If you are wondering about which places provide the best boat tours & water sports in Kemer for kids and families, you can see Top Kemer Lunch Cruises.
Probably the famous Antalya Kemer boat tour is Pirate Boat. Anyways, you can participate in those tours as a couple or solo traveler for sure.
You can check the best cruises or boats for daily boat trips in Kemer Antalya from Top Kemer Full Day Tours and Cruises.
Also, Antalya boat tour prices can be viewed from there. If you want more special boat trips or tours, you can find a private yacht or boats for your specific needs, too.
For diving centers, you can check and choose the most you've liked. Kemer and near towns are very famous for scuba diving, especially Adrasan, Tekirova, and Kaş-Kekova regions.
Book your seat earlier. It is a very important trick especially if you have limited time in Kemer.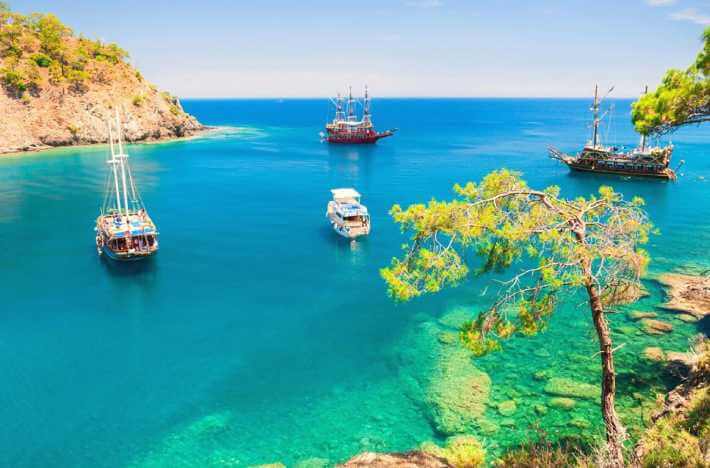 Olympos Teleferik Tahtali Mountain Cable Car
Tahtali Mountain cable car is a very worthy activity that you can do in Kemer. The excellent panoramic Antalya view will be an unforgettable memory. Tahtali Mountain cable car trip offers you breathtaking moments and photographs during your Kemer Antalya Turkey trip.
Be aware of the Tahtali mountain weather, and search for Antalya cable car tickets that can be changeable or free cancellation. But the weather probably will sunny and warm. 
Either you can participate in Antalya cable car tours, some of them include transportation or you can go to the Teleferik as an individual traveler.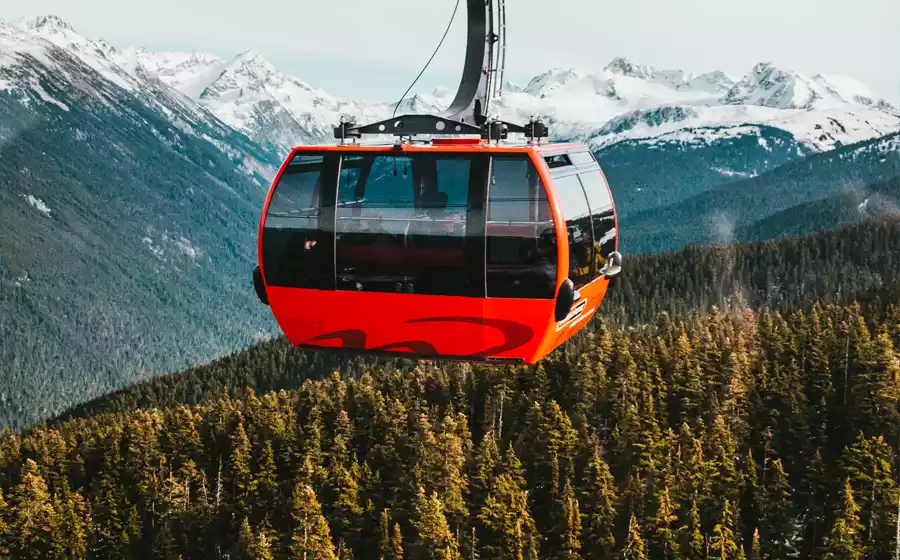 What are the most popular things to do in Kemer with kids?
Dinopark Antalya is an excellent choice if you are looking for things to do activities with kids in Kemer. You can spend a half day there with your family. All include a day trip: lots of fun, lots of photoshoots, discovery, learning, and more. 
What's in there except the dinosaurs? Here are some things to do in Dinopark Antalya. You will see the cinema, trampoline, adventure parkour, pool, pony trip, excavator, dark ride, etc. Your kids will be crazy about Dinopark Antalya.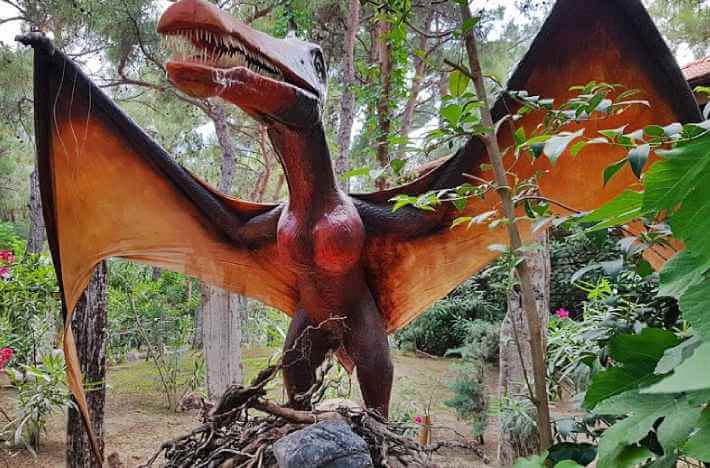 What about working hours? When is Dinopark open?
Dinopark working hours are from 9:00 AM and 6:00 PM.
Do you need to book Dinopark tickets in advance?
Well, you can book it's an option too but you don't need to. You can go to Dinopark Antalya during working hours and buy your ticket from the entrance. 
What hotels are near Dinopark?
Amara Luxury, Seven Seas Hotel Life, and Kilikya Palace Göynük are the nearby hotels to Dinopark.
What restaurants are near Dinopark?
If you think about where or what you can eat near Dinopark, you can seize on a traditional Turkish pancake a.k.a. "Gözleme" or other traditional Turkish food near Dinopark. There are few restaurants with this traditional concept of nature and fresh air for you. 
Folklorik Yoruk Parki
Folklorik Yoruk Parki is a very dreamy place which is located in Kemer. Walking around in Folklorik Yoruk Parki can be a good outdoor activity for you and your family. You can discover the culture and history there. Relaxing with the peaceful landscape.
Moon Light Parki
Moon Light Parki has green fields for relaxing, various cafes, and an excellent beach for everybody. You can spend a full day there without getting bored. Moonlight Beach is one of the famous beaches in Kemer Antalya.
What are the best day trips from Kemer?
Visit Phaselis
You can visit gorgeous Phaselis, an ancient city nearby. Read this blog post for more about Phaselis.
Visit Olympos
You can visit archaeological Olympos' ancient city with a beach. Here is the Complete Olympos Beach Guide post for more information.
Visit Yanartaş (Chimaera)
Yanartaş Chimaera Eternal Flames must be on your bucket list. You can visit Yanartaş in one day which is near Kemer.
Trip to Adrasan
Discover Adrasan Sulu Ada with a one-day trip. Read more about Adrasan from this guide.
What are the best outdoor activities in Kemer?
Visit Göynük Canyon
Göynük Canyon is an excellent choice for outdoor activities in the Kemer Antalya district. You can find so many things to do in Goynuk Turkey. But if you are looking for something special like adventure or water sports you must see the Goynuk Canyon. You can participate in Canyoning, safari adventure tours, kayaking, and rafting in Goynuk Kemer. 
We suggest Goynuk Canyon hiking to all nature and photographer lovers, too. Either you can find trekking groups or create your own route. It is up to you.
What about hours? When is Göynük Canyon open?
Göynük Canyon is open every day between 9:00 AM and 7:00 PM. Do not forget your aqua shoes, snacks, and sun protection stuff during your trip.
You can visit Sunset Lake while you are in the Goynuk district.
Calis Tepesi
Calis Tepesi is a famous hill in Kemer Antalya for hiking or trekking. Enjoy the breathtaking view of fresh air in the mountains. Take a bottle of water with you. Protect yourself from the sun.
Eko Park Tekirova
Eko Park Tekirova can be a good option for a walking trip especially if you like natural things and fresh air. Visiting Eko Park Tekirova is another different thing to do that you can do in Kemer.
Also you can discover Kemer Clock Tower(Saat Kulesi), Kemer Marina, Schwabach Parki, Kemer Cumhuriyet Meydanı(Republic Monument) via random town walks. 
Kemer Shopping
If you want to do some shopping from Kemer you can find significant things there. Let's see in broad strokes. You might buy some leathers, furs and bags etc. You can visit bazaars, flea & street markets and spice markets. One of the famous flea and street markets is Kemer Pazari which is in a very central location. Many popular hotels and restaurants are near Kemer Pazari.
Kemer Nightlife
Kemer is a very popular place with huge and exciting nightclubs. What is there to do in Kemer at night? You can find thematic parties on hot summer nights in most of the nightclubs in Kemer Antalya.
If you are wondering about is Kemer lively, that is for sure. Aura Club Kemer, Club Inferno, Klub Kristall Kemer are the famous nightclubs in Kemer. Club Inferno has a nice and glowing dance performance hall. For more information and parties you can make a quick search about their schedules and make your decision.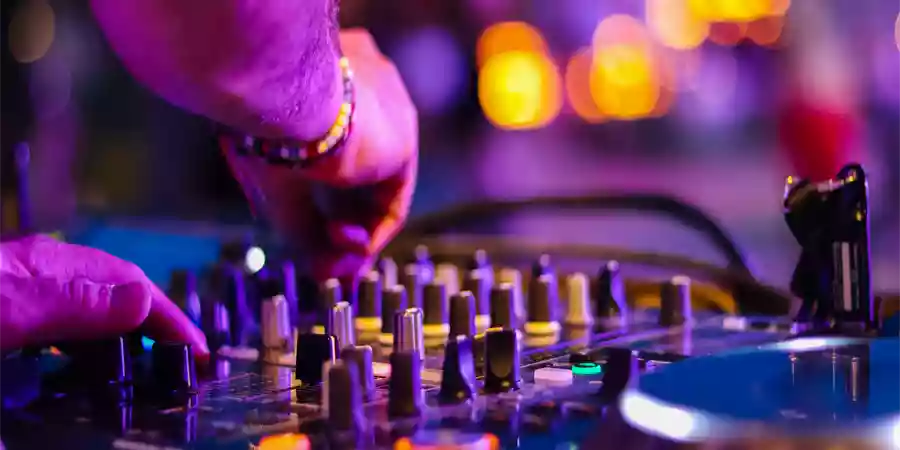 Best Beaches in Kemer
Here are the famous ones; Moonlight Beach Kemer Antalya, Dakapo Beach Club Kemer, and other Kemer beaches, bays, and public beaches worth visiting in Kemer. Does Kemer have a sandy beach? Kemer beaches have mostly small pebbles but on some beaches, you might see sands too. 
If you go to the city center of Antalya, do not forget to visit the best beaches.
Best restaurants in Kemer
You can try the delicious local cuisines when you arrive at Kemer Antalya. 
What are the most popular restaurants in Kemer?
Here are the top three most popular restaurant names in Kemer: Panaroma Restaurant, Captain Pirate Restaurant Cafe & Bar, Qualista Restaurant Marina.
What are the best restaurants in Kemer for families with children?
Here are the top 3 restaurants in Kemer for families with children & kids: Leon, Friends and Panaroma.
All those top 3 restaurants are based on TripAdvisor.
What are the best restaurants in Kemer for cheap eats?
For cheap eating, you should try Turkish pancake "Gözleme". You can find it almost anywhere in Kemer, especially on the main roadside. Also, you can try other fast foods, snacks, and street foods in Kemer.
Kemer Hotels
Kemer has hostels or apartments too but you can't find a thematic boutique hotel as much as you desire. Kemer Antalya has five-star all-inclusive hotels in general so you can search for them. 
All inclusive is a very good option in order to cover your needs. Many of them have private luxury beaches or some of them are already beach resorts. The beach resorts are especially good for couples. 
Rest of the best all-inclusive and more hotels you can find good deals and nice views on Trivago Kemer.
Eventually, is Kemer worth visiting? Totally worth seeing. 
Here is the Complete Kemer Guide trip advisor map link. Enjoy the Kemer vacation.