Turkish baths, also known as hammams, have been around for centuries. Turkey spa, hammams and Turkish bath houses are a vital part of Turkish culture and offer a unique experience that can't be found anywhere else in the world.
If you're interested in learning more about these fascinating baths, or if you're planning on visiting Turkey and would like to experience a hammam for yourself, then keep reading. In this blog post, we will provide an overview of Turkish baths and their history, as well as some tips on how to get the most out of your visit.
SEE OFFER Hurrem Sultan Hamam Reviews English
We hope you will enjoy our hammam Turkish bath advice that was prepared for you. Also, we have a feeling that you may want for that amazing experience more than once! Let's dive into Turkish hammam spas and baths.
Table of Contents
Hammam Definition (What is a hammam bath?)
We can define hammam as a very unique, traditional and healful experience. Hammam meaning is the whole process of bathing.
You may not be able to find a traditional hammam in the whole spa in Turkey because some of them have other services additionally to traditional ones. But many of them have the Turkish spa atmosphere even though they haven't got the historical hammam buildings.
What is a Turkish Hammam? (Turkish Bath/Hammam History)
Let's start with a short history of traditional Turkish baths. Hammams have been around since the time of the Ottoman Empire, and they were once an integral part of daily life for many people in Turkey. While their popularity has declined somewhat in recent years, there are still a number of traditional hammams and modern ones in operation across the country. This is the short history of hammam.
What is the purpose of Turkish Bath Houses?
The main purpose of a hammam Turkish baths are to cleanse the body, but it is also a place where people can relax and socialize. Nowadays Turkish bathhouses are a bit touristy but it still has a therapeutic side for both foreigners and locals.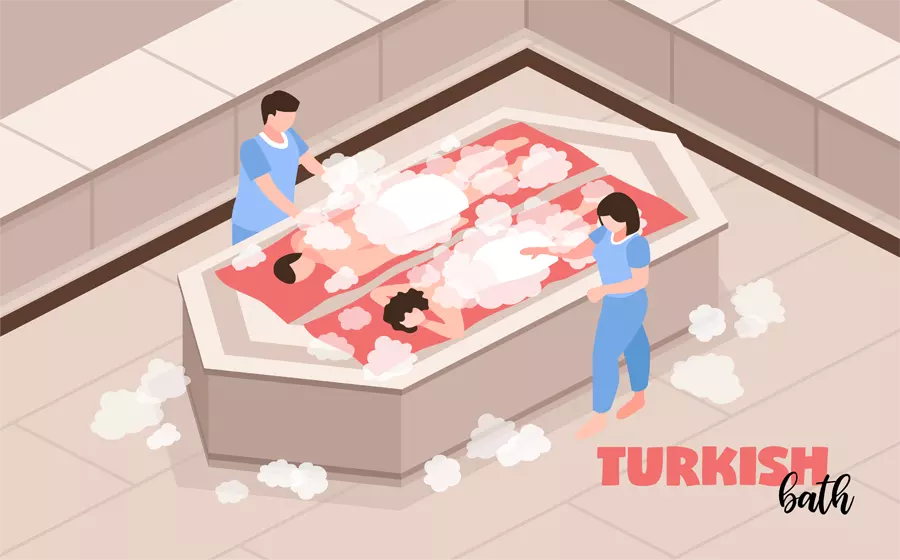 What is in a Hammam? (Hammam Spa Treatment)
What is in a Hammam? (Hammam Spa Treatment)
Hammams typically consist of three main areas: the dressing room, the washing area, and the cooling room. In the dressing room, you will disrobe and wrap yourself in a towel. The washing area is where you will actually receive your cleansing treatments. And finally, the cooling room is where you can relax and cool down after your treatments in hammam bath Turkey.
The towel or loincloth a.k.a. "peshtemal" in Turkish. Many people use those towels even in the room of sauna hammam.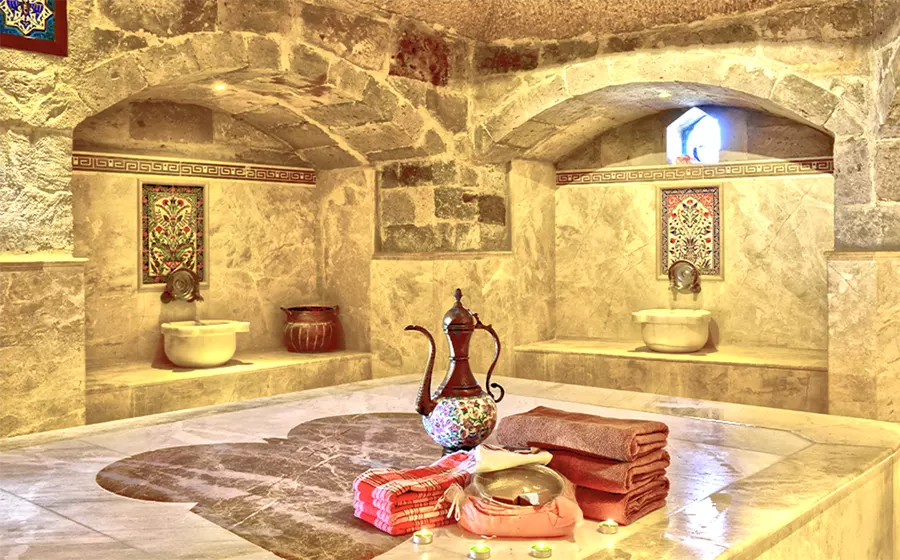 What is a Hammam Room? (Turkish baths hamam)
The Hammam room consists of heated marbles and so much steam which have endless waters next to them. But let's get to know other parts of the Hammam Bath House.
When you go inside that Turkish bath house, you will see some specific areas for usage. All of them under the dome you've seen from the outside. Now it's time to explore inside. It may change of course but there are some essentials for traditional hammam spas which we mentioned overhead.
If it's available you can warm yourself up in the hammam sauna rooms. Or you can go directly to the hammam steam rooms and lay down on the central massage platform in a Turkish bath known as "navel stone", in Turkish "gobek tashi". Actually, the real hammam room is that one which is look like hamam Turkish baths.
You can find showers after you are done with hammam experience. If you want, you can find a Turkish bath hammam which has a swimming pool as well.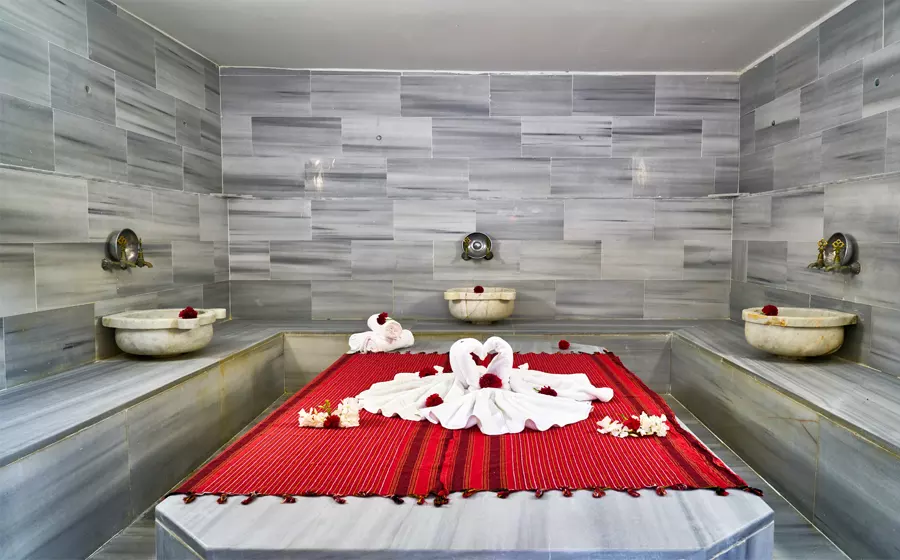 What happens in a Turkish Bath?
Hamams or bath houses are a traditional part of Turkish culture. There are a number of different treatments that you can receive at a hammam, but the most popular is the general Turkish bath experience. This involves lying on a heated marble slab while water is poured over you. The heat and the water work together to cleanse your skin and open your pores.
Other treatments that you may find at a hammam include body scrubs, massages, and facials. Keep reading, we will mention them all in detail below. Not specific to Istanbul Turkish baths, it covers many cities in Turkey and even abroad.
What to pack for Turkish bath? (What should I bring to a hammam?)
Many baths (mostly the touristy ones) will provide everything that you need, but you may want to bring your own things. If you are asking what do I need to bring with me to the hammam? We suggest you make a list for yourself then call the hammam for booking and ask your questions. For example, you can ask them what they provide for their guests if they're allowed for personal shampoos, etc.
If they don't provide the things you'll basically need you can bring your own towel, shampoo, and soap. You can also take a loofah sponge, bath puff, etc with you.
HERE ARE COMPLETE GUIDE & ALL NEEDED THINGS FOR TRAVELERS IN A HAMMAM TURKEY.
Check this 15 BEST HAMMAM PRODUCTS blog post before going to a Turkish bath!
Another thing is your priorities. Let's say you're an allergic person and you want to take your own antiallergenic materials with you. So, that is an option as well.
Further, we will touch on it more specifically. Because every Turkish bath or hammam has its own offers and opportunities.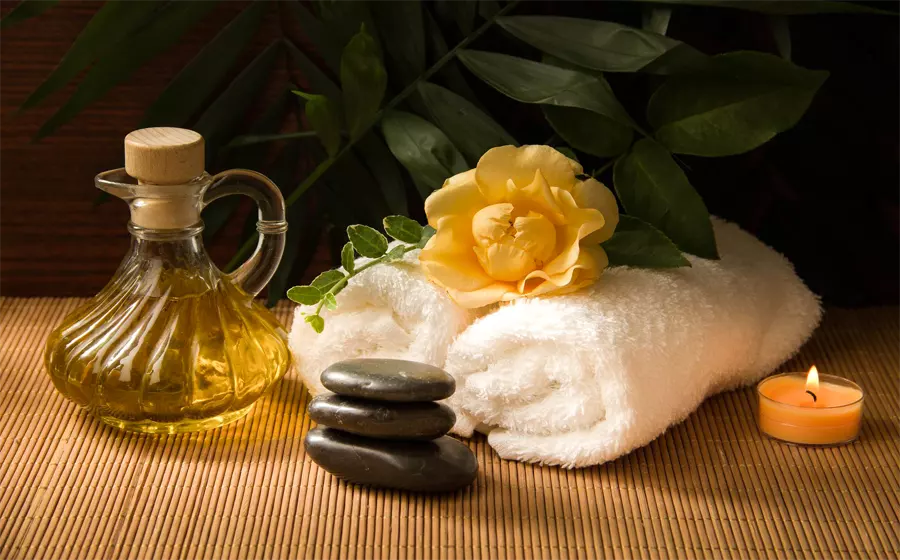 Hammam Dress Codes: How to dress in Turkish bath?
You may be as naked as you want if the place is not so crowded. At least you can wear a swimsuit, bikini, etc. while you are walking around. You should know that some places or people (guests or stuff) may disapprove of people who are fully naked.
Even so, it can depend on the place. Turkish bath naked may be allowed in some hammam spas. You should ask before you go. There are many different perspectives in Turkey. While some people are narrow-minded and conservative, others may never mind such things.
A Must Classical "Peshtemals": Turkish Baths Harrogate Dress
Peshtemal means loin cloth or waist cloths used to cover your body's private parts. It has a thin but firm texture.
Loincloths are permeable enough to allow you to benefit from the heat and steam in the hammam while preventing the body from being seen.
They can dry faster than an ordinary cotton towel. Besides, they are lighter than cotton products. We will mention them again below.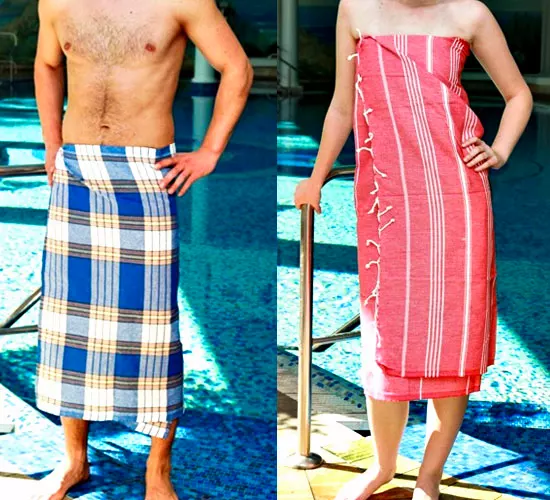 Turkish Hammam Massage
Now, let's talk about massages in a Turkish hammam bath. You take the basic package, pay the entrance fee for a hammam and go inside. Then what? In general, you use the common areas and facilities of that Turkish bath. If you want something extra, you should pay for it.
What's a hammam massage?
Hammam massage is generally doing with kese and foams. But there are a lot of options as well. For instance, some touristy hammams can offer you entrance fees including massage in the basic packages. But what if they don't? What can you do? You should ask for extra massage opportunities or from the very beginning you should compare the hammam spa packages which are offered to you.
Generally, the Turkish bath packages with massages are more budget friendly. So, compare the deals which are offered to you and make your decision.
What kind of massages can I find at the hammam?
You can find various types of Turkish massage in Turkey. There are a variety of different massages available, including traditional Turkish massages, foot massages, and head massages. All massage staff is trained in their specialties.
You can find alternative ones like aromatherapy massage, stone massage, Thai massage, etc. mostly in spa centers. But some hammams may have services too.
Generally, you can find bubble massage in many places. Also, Turkish coffee massage can be a nice option for scrubbing and removing sloughs from the body.
Like mentioned before, you can find massage included packages and some of them require extra money for massages. Make your confirmation to be sure about what kind of massages they have and how much money you should pay for those.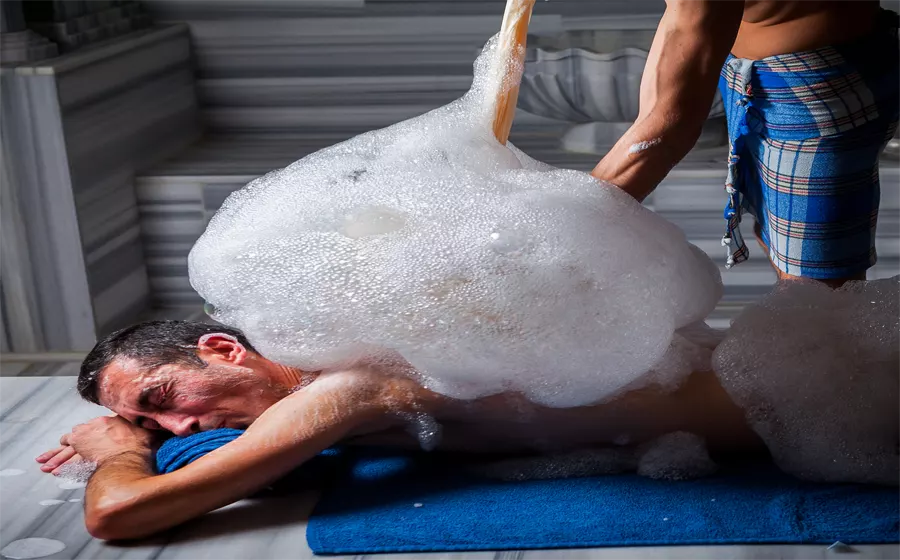 Woman Turkish Hammam (Women's Turkish bath)
Female Turkish hammams are more colorful and lively than men's. In addition, various massages, beauty skin care, waxing, eyebrow design, and hairdressers can be found in the baths. Womens turkish bath is separated in general. You can organize some special parties with your friends and you can make cheerful events.
As we mentioned above, nude Turkish baths are not so common even if you're in a hammam with women guests.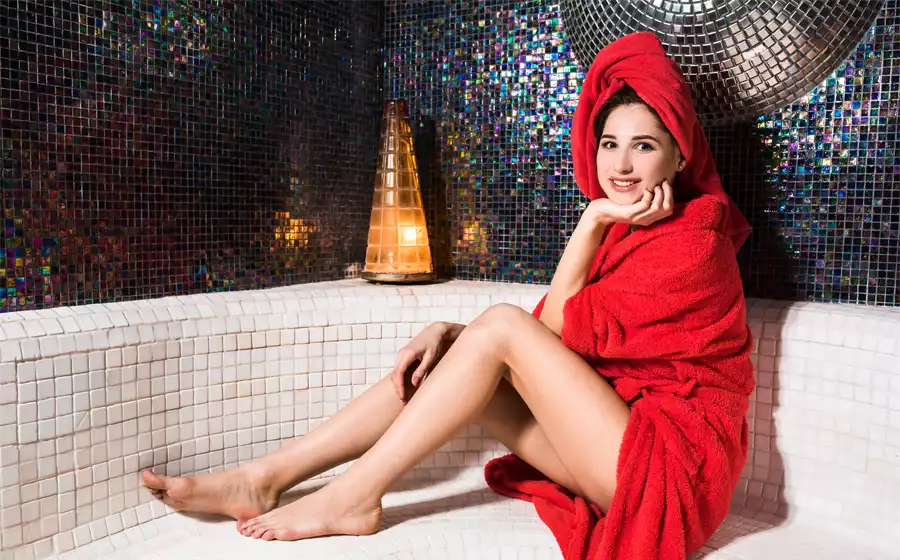 What are Turkish baths? What's the purpose?
Turkish hammams look like more for women but it's not true. Both men and women go to the hammam bath for purification and relaxation.
As for women, it's more than just cleaning. There are many old traditions from Ottoman times. In the past, mother-in-laws used to take the bride-to-be to the hamam and examine them there. It may sound terrible now, but that was the custom back then.
Rooted Tradition: Bridal Bath
Nowadays, brides-to-be organize parties with their girlfriends and relatives in the hammam. This sounds better. As you can see, the hammam is an indispensable part of Turkish culture.
If we go even further, we can understand how important the baths were in the Ottoman period, both from the bath buildings that were built and from historical sources. Baths were perhaps the most important socializing point for women. The Turkish Bath Ingres has a significant chart for that. They were bathing, wearing nice perfumes, letting off steam.
Their essential materials for hammams are like these Turkish bath soap, Turkish towel bath, etc. In further, we will compare and share our Turkish bath towels reviews with you. Hereby you can show how you have a touch of class through your best Turkish bath towels.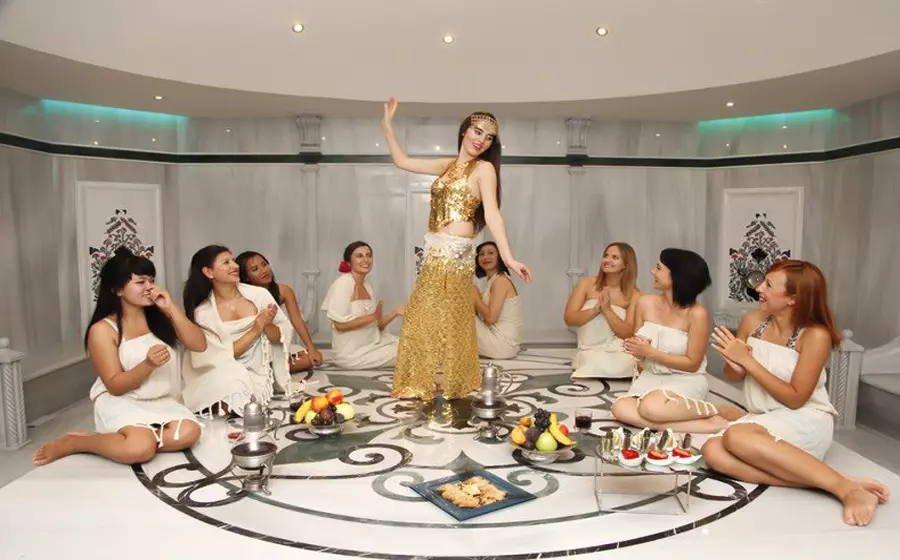 What is a Turkish bath towel?
Turkish linen bath towels are made of cotton or silk fabric. But one of the important things is additionally its kind, very special weaving style. That makes the towel thus far unique. It has different names like "Futa" and "peştemal" (you can read ş letter as sh) but is mostly known as "peshtemal".
What are the best Turkish bath towels?
Turkish pestemal bath towels are one of the most used traditional materials for hammam spas. Either for personal care or has an important role as eco-friendly; those organic Turkish cotton bath towels have a very long life usage.
You can buy them for your hammam spa experiences, as souvenirs, as beachwear, for daily life, and more. If you want to buy striped Turkish bath towels, you can find them in several street markets, shopping centers, and bazaars. Even many Turkish baths are selling or gifting to their guests. Ask before you go.
Still, you may want to buy some towels from Turkey. Turkey is a country that appeals to every budget with a variety of textile products. Denizli is one of the famous provinces for manufacturing especially white Turkish bath towels.
Those hotel-style Turkish cotton bath towels offer you many years of experience with grace and smooth handling as on the first day.
Where to buy Turkish bath towels?
Certainly, you don't need to go to Denizli province in order to buy some Turkish cotton bath towel sets. Instead of this or other alternatives, you can go to shopping centers too. Ozdilek is a famous towel textile brand that you can find in many places. Also "Madame Coco" has amazing towels and home products. The "English Home" brand is nearly the same as others. 
What else do you need more in a Turkish bath? You'll need kessa hammam scrubbing gloves. "Kese" is a traditional textile product, especially for hammam scrubs. If you don't take yours with you or if you don't buy a new one, they may use the same scrubbing gloves for every guest.
Anyhow you can ask about the hammam spa you'll go to. Then you can get the truest information if a new "kese" includes in your payment or not. Let's continue with the soaps and shampoos.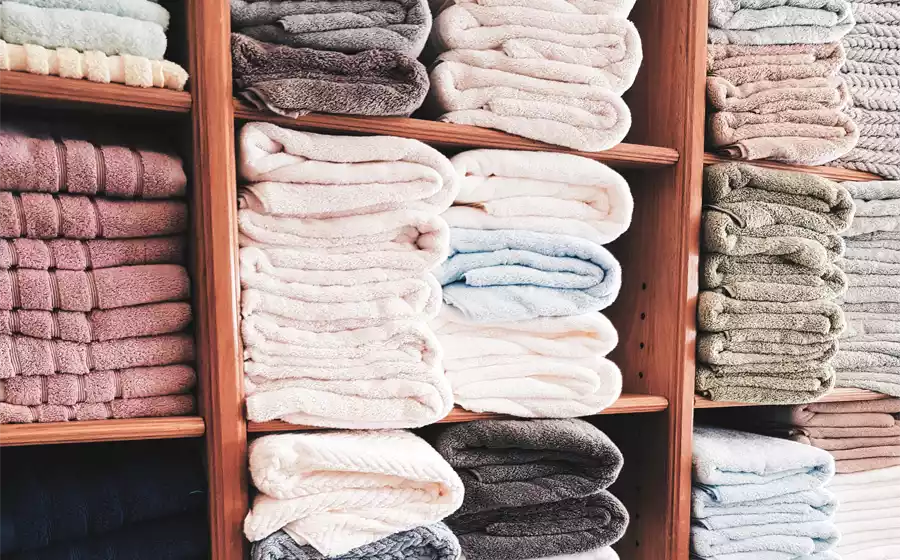 Turkish Bath Tips
Actually, we will tell you the same thing about hammam soaps and shampoos. Some Turkish baths give them free and some of them don't. Their rules and packages are so various.
You may need flip flops in the hammam spa, if you don't want to slip. The ground is okay but you can still ensure yourself.
The metal bowls and stoups are usually in hammams so you don't need to bring one with you.
Turkey hammams generally have drinks inside. You can ask before you go if you need to bring your own or not. Some of them give a few drinks for free but you may usually pay for those.
Before you visit a hammam, there are a few things that you should know. 
First of all, it is important to remember that these baths are not like Western-style spas. They are much more basic and traditional in nature. There is usually no music or other distractions, and the focus is on relaxation and rejuvenation.
Another important thing to keep in mind is that most hammams are segregated by gender. This means that men and women will have separate areas within the bathhouse. In some cases, there may even be separate entrance fees for each gender.
If you're planning on visiting a hammam, we recommend that you book your appointment in advance. Especially for the touristy ones. This will ensure that you get the treatment that you want and avoid any disappointment.
If you're looking for a truly traditional experience, then a visit to one of Turkey's historical baths is a must.
However, touristy hammams may be more expensive if we compare them with others. You should see the historical ones if you have time and money. But if you are a budget traveler, you can still go to a hammam spa in Turkey. Those may be modernly structured and maybe don't have a historical texture but still work.
Later, we will give you a map of hammams. Now keep reading to see hammam spa Turkey prices.
What is Hammam Spa?
Hammam spa is a traditional treatment and natural purification place. Many hammam spa and Turkish baths have sweat rooms (a.k.a. sauna) and showers alongside the navel stones in broad strokes.
The names may change but the process and hammam ritual are generally the same. You can see the traditional vibes and heated marbles in many places.
As we mentioned before, every hammam has its own rules. Let's check Kilic Ali Pasha Hamam for example. As you see they provide all the materials like peshtemal, towels, shampoo, etc. Also, there is no permission to be fully naked.
This is one of the oldest Turkish bath in Istanbul. Kilic Ali Pasa Turkish Hamam Istanbul price is not so cheap but it's worth it if you want to experience a total Traditional Turkish Hamam experience. According to their website, it is 670 TL. This Turkish bath is not so large. So make sure that you book in advance.
Let's continue with other famous hammam spas in Turkey. If you already know where to go, you can pass this section and jump to others! Such as a Turkish bath at home, Turkish bath benefits, or -last but not least- frequently asked questions about hammam spas in Turkey.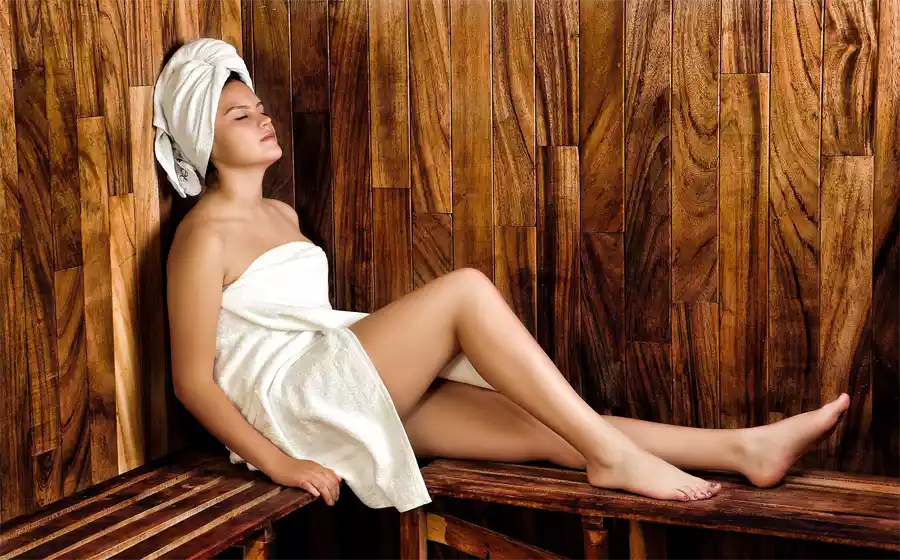 Famous Turkish Baths Istanbul
In this part, we want to mention some popular or historical hammams in Istanbul for you. Aga Hamami is the oldest Turkish bath in Istanbul. Historical Galatasaray Bath, and Sultan Suleyman Hammam are very popular places as well.
One of the best Turkish hamam Istanbul: You should check Cemberlitas Hamami. It is very historical and compared with other historical hammams, Cemberlitas Hamam Istanbul price is fairer. The self-service bath price or entrance fee is 460 Turkish Liras.
Well-known Turkish Bath: Cagaloglu Hamam
The Cağaloğlu Hamamı price list has so many options for the guests. They have several hammam packages from 50 to 300 euros. They provide the all needed equipment to you. Cagaloglu Hammam is one of the best hamam Istanbul. Book in advance requires.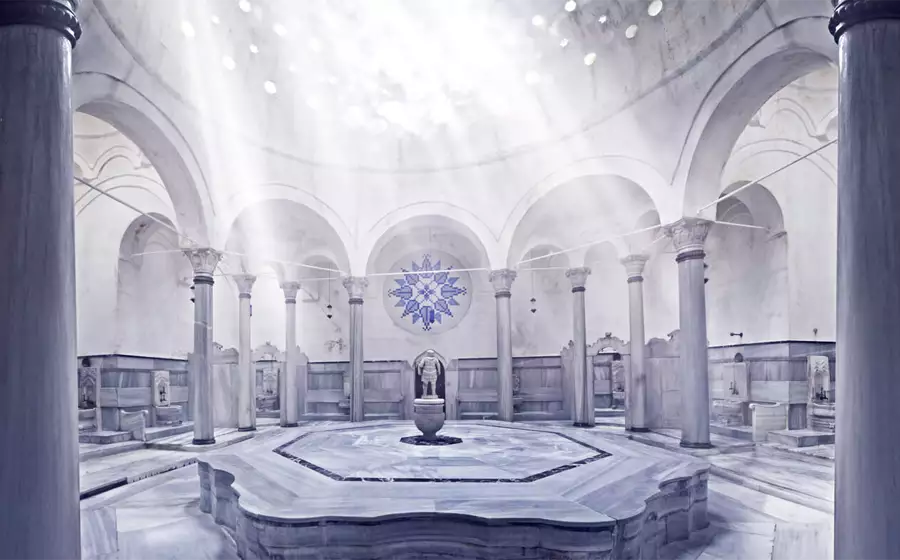 How much is hammam in Istanbul?
We listed all the best hammam in Istanbul and some of them with the prices. You can find budget-friendly Turkish hammam in Istanbul as well. Here are some options for you.
For example, Alaturka Hamam has a traditional Turkish hammam package which is 45 euro for one hour. Hurrem Sultan Hamami costs 80 euro for 45 minutes. You should book in advance and they have more packages at different prices.
For which hammams are larger, you don't need to book in advance. For instance, Kulliye Hamami in Istanbul is one of the cheap Turkish bath Istanbul. The entrance fee is 100 Turkish Liras, either for the men's hammam or female's hammam. The entrance fee covers the common fields like hammam, swimming pool, jacuzzi, sauna and steam room. If you want any massages or extra services you should pay for them.
By no means, are those aren't only hammam in Istanbul.
Other Famous Turkish Baths
There are many historical and traditional Turkish Hamam Ankara and Turkish baths Eskisehir are also popular. In other cities, you can find many hammam spas, Turkish baths, and wellness and massage centers. For e.g. Hamam Antalya Old Town in Antalya province is one of the famous Turkish baths. Not for the west, you can find so many hammams and Turkish bath house east villages.
How much is a Turkish bath in Turkey?
Actually, it depends from hammam to hammam. If it's so touristy and historical, it may be more expensive. But in Istanbul, you can find from about 70-100 Turkish liras to maybe more than 1000 Turkish liras.
As a result, hamam Istanbul prices seem various due to hammams and their services. But there are some main rules about guests. For instance pregnancy, chronic diseases, age limits for kids, alcoholic drinks usage, etc.
Not only in Turkey, but you will also be able to find many Turkish baths around the world. There are plenty of hammams and Turkish bath UK, Turkish bath in America. Some of them have a history of course but not like in Turkey. Turkish hammams in Turkey have a historical and traditional side. But wherever you are, you should try this hammam experience.
Are Turkish baths good for you?
If you have a good healthy condition, probably hammams are good for you. But don't forget to take advice from your health consultant. It is a very personal thing. We will deal with the benefits of hammam treatments.
Try Turkish Bath at Home
Well, there are no heated marbles in many houses but you can still make a Turkish hammam at home. For a homemade Turkish steam bath, all you need is heat and water. You can provide all the things about Turkish baths but it's up to you.
Turkish Bath Benefits
Hammam experience is not limited by those things, it may be more than that. But simply a Turkish thermal bath will help your detoxification process via sweating. There are many benefits to be gained from spending time in a hammam. These include improved circulation, deep cleansing of the skin and relaxation of the muscles.
What are the benefits of Turkish baths?
Here are some benefits of hammam spas. Hammam treatment helps many things. Here are most common benefits.
Using "kese" as known as bath gloves, remove the slough from the body.
Massage services regulate blood circulation.
Natural muscle relaxant.
Hot is good for joints and muscles.
Hot steam opens the pores.
Very helpful for sinus congestion.
One last word; don't forget to get hydrated during and after your hammam spa experience.
Hammam Culture, Music and Movies
Steam: The Turkish Bath (1997) is one of the best Turkish movies on IMDb. It was filmed by famous director Ferzan Ozpetek. Cinili Turkish Bath is the place of that film. The Turkish name of the movie is "Hamam" which is highly recommended.
Hamam Turkish Bath is not the only movie that was filmed therein. But probably the famous one. Another well-known hammam theme music product is a song by Sertab Erener Eurovision singer. You can watch the Turkey Eurovision winner 2003 song clip Every Way That I Can from here and be a witness to an amazing Turkish bath experience in the Cağaloğlu Hamam.
FAQ About Turkish Baths & Hammams
We gathered up all frequently asked questions about Turkish baths and hammam spas. We hope you find your answer inside them.
What is a traditional Turkish bath?
Here are the three essentials for a traditional Turkish bath: Traditional bath gloves "kese", traditional Turkish bath wearing loincloth "peshtemal" and heated marbles.
What is Turkish bath?
The Turkish bath experience is a magical purification session which has countless benefits for the body and mind.
What is the point of a Turkish bath?  
The main purpose of a Turkish bath is to cleanse the body, but it is also a place where people can relax and socialize.
What is special about Turkish baths?
Turkish baths are mesmerizing and cleansing places. They have amazing architecture inside and outside. It has mystical sides as well. You can get social and relax there. It has traditional services which have countless benefits for the people.
What is a Turkish bath treatment?
You can refresh your body from top to toe, relaxing and healing from all points.
What happens in hammam bath?
Many of them offer you a relaxing and cozy atmosphere. If you want to party with a crowded group you can make your hammam trip in private. They have special offers for those who want to make parties. You can taste traditional sherbets in some of them. Explore therapeutic massages, homemade soaps, and more.
What is hammam treatment?
Hammam treatment is a very traditional gift from Ottoman times. This gift is a very healful and relaxing experience for bath lovers! Heated marbles and crystal waters are gonna blow your mind.
What is a hammam experience?
It's a mixture of everything we tell you above. You must try that historical and traditional experience at least for once in your life.
Is a Turkish bath good for you?
If you have no chronic diseases you can go to hammam. But you should be careful during your pregnancy, menstrual days or after surgery or operations. If you have some issues or dilemmas you must take advice from your health consultant or from a medical doctor.
Are you supposed to be naked in a Turkish bath?
You don't need to be naked. Even so fully naked may be disapproved of by others. You can wear a swimsuit, underwear or wrap yourself to a towel or loincloths.
Do you have to be naked in a Turkish hammam?
You don't have to and don't do that. Some places may be more old-fashioned. If you see others like that, you can undress as well.
Do you wear clothes in a hammam?
If you wear clothes you can't enjoy the hammam's opportunities. You should wear traditional hammam towels or swimwears.
Do you wear swimsuit in hammam?
You can wear swimsuits instead of underwear. If you wear your bikini or others, you don't need to wrap yourself in a peshtemal or any towel.
What do you wear to a hammam spa?
Bikini's or striped Turkish bath towels are very comfy for hammam spas
What should I wear in hamam?
If hamam has a swimming pool, we suggest you wear a swimsuit in order to make swimming an easier experience. Otherwise you can walk around with your loincloth.
What do you wear in a Turkish bath in UK?
You can wear your comfy hammam clothes in every country. Hammam spa culture is universal.
Does a Turkish bath remove your tan?
Turkish baths remove scurf. That means your skin color may refresh itself.
Can you go to a hammam on your period? 
Yes, you can  go to a hammam during your period. In fact, many women believe that it can help to alleviate some of the symptoms associated with menstruation. Still it may be better to take advice from your consultant because this is a very special issue. If you go to a Turkish bath during your period, just observe your body and feelings.
However some of the hammams don't accept the womens who are on her period. Check before your hammam spa trip.
Are Turkish baths safe for pregnant women? 
Yes, they are  safe for pregnant women. But you should listen to your body with the time that you spend inside. Also wear your flip-flops, avoid slip and fall. Eventually, it is always best to consult with your doctor before visiting a hammam.
Also you should check the hammam that you will go, because some of them don't accept the pregnants for some reason.
What should I do if I start to feel faint? 
If you start to feel faint, it is important to sit down and drink plenty of water. You should also avoid spending too much time in the heat. You can have a rest outside of the hot place then you can go back if you want.
How long should you stay in the hammam? 
This  is entirely up to you. Some people like to stay for an hour or more, while others  only stay for a short time. It all depends on your needs and preferences. Besides, your current condition is very important. Listen to your body and feelings.
Should I shave before going to the hammam?
This is not required, but it may be  more comfortable for you if you do. If somebody rubs yourself with a coarse bath-glove, you should shave. It will be more smooth without hairs.
Another thing is; if you are thinking of getting a rub with a coarse bath-glove, you should take yours with you. Otherwise they use a general one or you may have to buy a new one from there if they sell it.
How hot is it in the hammam? 
The temperature  can vary depending on the particular bathhouse, but it is typically quite warm.
How often should I do a hammam?
This is again a personal preference. Some people like to visit once a week, while others  only go every few weeks or months.
Are Turkish baths mixed?
No, most Turkish baths are  segregated by gender. This means that men and women will have separate areas within the bathhouse. But so rarely, there are still some mixed hammams too. Also you can find mixed spaces in the best thermal hotels in Turkey.
Check before you go there if it's open and accept your gender or not. Sometimes they have modifications or something else.
Where can I get a Turkish bath?
The European side of Istanbul has many historical and touristy Turkish baths. You can find a local hammam in almost every neighborhood in every city or town.
What are the historical Turkish baths? 
Cagaloglu Hamam, Sifa Hamami, Historical Nisanca Hammam are the baths that have been in operation for many years and  are often considered  to be among the best in the country.
Is there a nude hammam in Turkey?
Not sure if there is a nude hammam or not in Turkey. Another topic is about mixed Turkish baths. Many people are asking about this. There used to be some of them but nowadays so less. If you search deeper, you can still find mixed hamam Istanbul or in other cities. No matter what, if you want a hammam spa experience in a traditional way or modernly, surely you will find something that covers your needs.
Can you do hamam while pregnant?
It is not recommended by many experts and authorities. Still, you must consult your doctor.
What to wear in a Turkish bath?
You can wrap yourself to peshtemals / loincloths or you can wear swimsuits or bikinis. It is totally up to you. Think your comfort before.
Bonus: Turkish Bath Near Me
You can reach our google Turkish hammam near me and Turkish bath package reviews on TripAdvisor.
We hope you enjoyed this complete guide to Turkish baths. If you have any questions or comments, please feel free to leave them below. Thanks for reading!
If you want to get more information about Turks, you can check the articles on Turkish Oil Wrestling, Traditional Turkish Coffee, Turkish lace, Turkish tulips, and Traditional Turkish Dresses.
Also, if you want to learn about the history of the Turks; You can read about the Map of Ottoman empire at its height and Sultan Suleiman.