Turkish people have been wearing a wide variety for ages. Traditional Turkish dresses are very important both for cultural inferences and for the historical side. Turkey is a very unique junction point for the East and the West. That means Turkey has a huge diversity of Turkish dresses. Thus, we have a rich topic to go about.
In this blog post, we prepared something both for those who are curious about traditional Turkish dresses or who want to learn about the daily clothes of contemporary Turkey, what they wear on special occasions, and where and how they are dressed.
Table of Contents
Turkish Traditional Dresses
Turkish traditional dresses can be reviewed in various sections. Folkloric culture is one of the most important sections of that. Those Traditional Turkish dresses traditionally change due to the regions and their customs. However, they have many important and mutual details as well. A Turkish fez hat is one of those common details. It is Ottoman style and has no usage in modern daily life.
You can see it even on Doctor Who. While Matt Smith was playing the 11th doctor, he wore a fez so many times.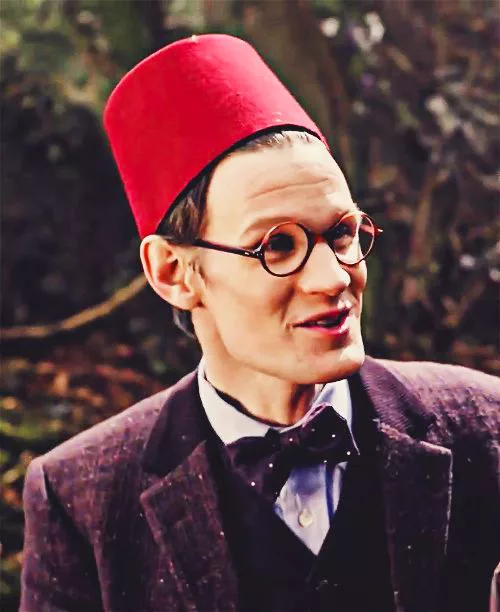 Other parts of the traditional clothes and Turkish national costumes are made from harem pants(Turkish salvar), shirts, waistbands, sandals(traditional Turkish shoes), traditional socks, tiny bells as accessories, etc.
Kid Turkey Traditional Dress
Kid Turkey traditional dresses aren't so different from the grown up's. You can be a witness to traditional costumes, especially at the year-end shows of schools. You can see different colors or types of Turkish male traditional clothing and Turkish girl traditional dresses.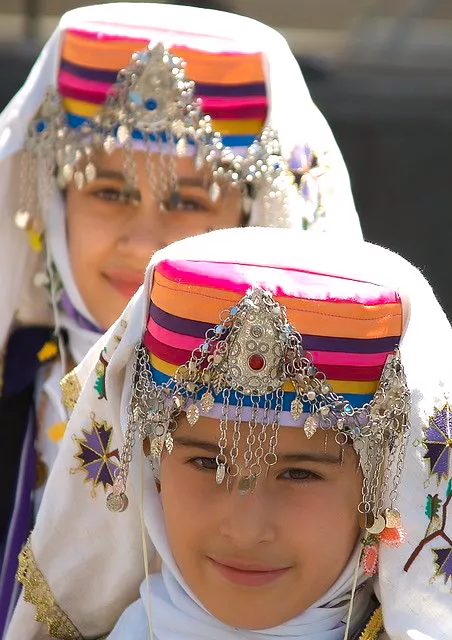 Circumcision Feast or Ritual in Turkey
This is a big step for boys to become real men in Turkey. Also, you should note that there is no female circumcision in Turkey. This seems like a traditional wedding ceremony without a bride and groom. The circumcision party or as known as "sünnet" in Turkey. Here is the traditional Turkish circumcision outfit for you below. But keep that in mind, many parents don't want to wait until this age, they organize the operation when their boy is a baby, then he reaches 6-8 years and they organize sunnet parties and take photos as memories.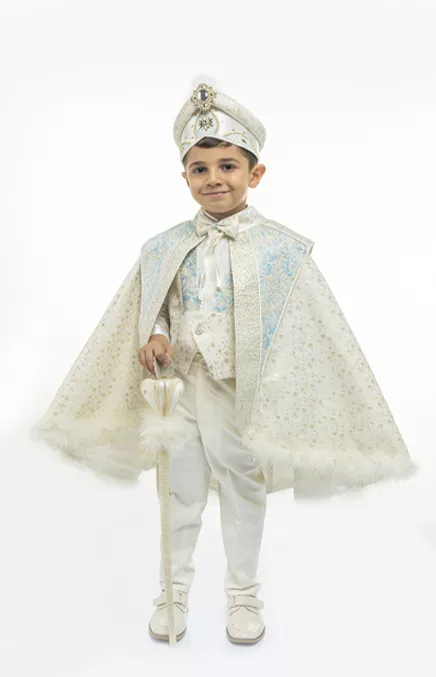 Ottoman Clothing (Ottoman Fashion)
Many museums in Turkey have folkloric stuff corners. Some of them are tiny and some of them are full of traditional pieces. Also, you can see the complete Ottoman Turkish traditional dresses and Ottoman costumes infamous Turkish TV series like Magnificent Century as well.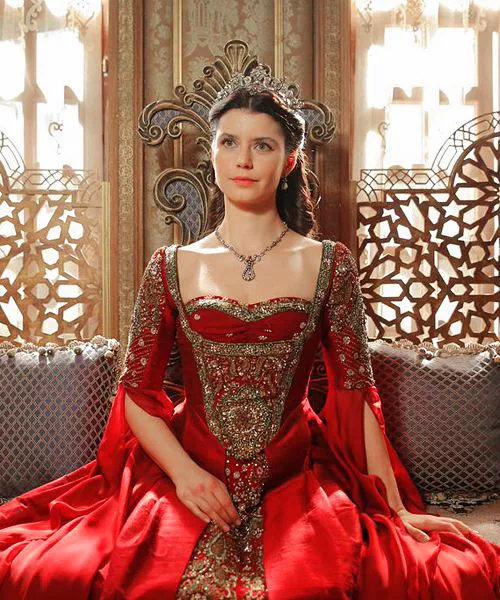 Many traditional celebration costumes are based upon those palace styles. Nowadays, you can still find similar ones from the bazaars or you can order from a tailor in the neighborhood. Turkish tailors are as talented as Turkish fashion designers. If you have time to do this, you should definitely visit a tailor for your next unique dress.
Turkish Kaftan Dresses
Turkish kaftan dresses are one of the famous and important parts of traditional costumes. You can combine "kaftan dress" with almost anything. Think of a long jacket that fits at the waist and flares down. This jacket can be sequined or plain. But it looks cool anyway. Fancy ones are indispensable parts of Turkish traditional weddings.
Also, you can find modest and thin kaftan dresses for daily outfits.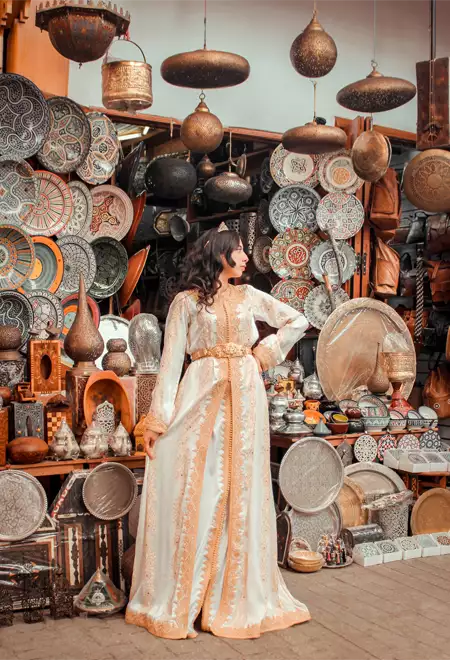 Bindallı Henna Dress (Ottoman wedding dress)
Henna nights are an amazing tradition before the wedding for the centuries. Maybe you're gonna ask what is the amazing part of this tradition? Well, it evolves. Because the Bindallı henna dresses used to be wedding dresses from many years ago in Ottoman times. Now it is very rare to use it as a wedding dress.
In Turkey, before the wedding day (generally one or two days before the wedding day) people arrange henna night organization. Bindalli dress is one of the important details of the henna night in Turkey.
Besides, Turkish henna night accessories are very clangorous and timbrelled. If you will join a henna night in Turkey, you should be prepared for both laughing and crying. Dancing? All night long. Here is the famous Turkish henna night song which makes the bride cry.
Now we will share with you two henna night scenes from the Turkish TV Series. The first one is the Endless Love henna night scene. It is a very good answer to what is a Turkish henna night and why Turkish brides cry. But actually, sometimes they don't as well. This is a bit surrealistic but modern henna night caption from Forbidden Love Turkish drama.
Turkish Engagement Dresses
Turkish engagement dresses are more changeable. The most important thing that affects the change here is the place where the engagement ceremony will be held. While the engagements are celebrated at home, there can be simpler organizations, while it can be a little more ornate in a place outside. This affects the bride-to-be's choice of engagement dress.
You can see both fancy dresses and simple ones as well. Contemporary clothing is chosen in most places, but there may still be regional and traditional variations. In some regions, growth patterns and families are more effective than personal decisions for Turkish engagement dresses. Here are some Turkish engagement dresses.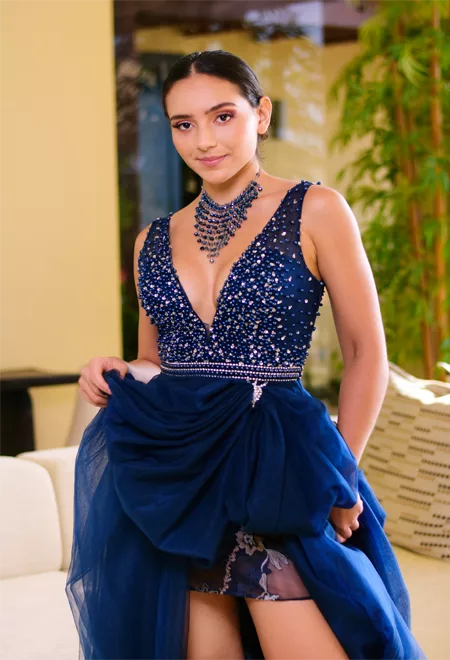 Turkish Bridal Dresses
Turkish henna dresses are entirely traditional and mostly red. On some henna nights, brides wear wedding dresses under the "kaftan". It may depend on the bride's choices. Those are old customs that are still available for traditional Turkish wedding dresses.
Apart from henna nights, wedding clothes are more modern and European style. Wedding ceremonies can be simple, modern, fancy, traditional, or a mixture of everything. Turkish wedding dresses are a wide range as well.
Muslim wedding dresses are more conservative than seculars but still elegant. In Turkey, wedding details are so important for many people. Fancy or simple white Turkish long dresses can be worn as bridal dresses. There are many options to buy to one's delight. They are generally in white shades which symbolize purity.
Here are the Turkish wedding dresses hijab style and other styles.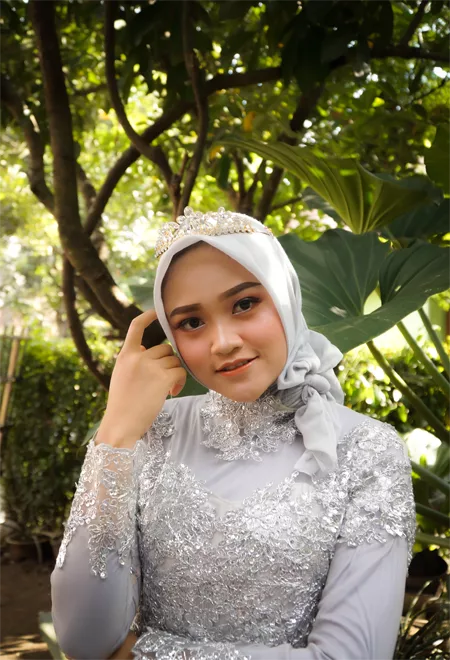 Turkish Designers Dresses
Also, Turkish wedding dresses online options are very various. Every day, many modest brides are wearing boheme style wedding dresses which can be found online as well. However, some of them choose a talented Turkish wedding dress designer as I did.
I prefer Boheme Turkish wedding dresses as well, the white color of course. If you are looking for Turkish dress designers, especially for wedding and henna events, you can trust Mesemias Bridal Shop in Istanbul. They work studiously and according to your size.
In short, this is how Turkish wedding dresses are. Although they prefer different shapes, cuts, and models, the dream of every bride-to-be is to feel beautiful on that happy day. They do not hesitate to evaluate various traditions both to beautify and have fun. By the way, brides-to-be go to the woman Turkish hammam with their bridesmaids to spend some girl-on-girl time and to celebrate the bachelorette. Well, old tradition but new fashion.
Yeap, bridesmaids are very respectable. Not just on henna night, on wedding days as well. Generally, they follow the bride's wish about the dress's color choice. Turkish blue bridesmaid dresses are very popular. 
Turkish Party Dresses
Either for bridesmaids or for other special moments, Turkish fashion dresses are very impressive. You can find Turkish party dresses or Turkish evening dresses online shopping or from shopping malls and stores. Many brands have a collection of nightlife and party dresses.
Traditional Turkish Dresses Wholesale
You can buy Turkish evening dresses wholesale as well as other stuff. In Istanbul, you can go to Merter or Bakirkoy districts. Also, you can make an arrangement with contract manufacturers. Denizli province is another famous textile land in Turkey.
Modern Turkish Clothing
Now, you know the historical clothing and traditional ones. It's time to learn a bit about the modern clothes in Turkey. The people of Turkey have an amazing mixture so you should be prepared for a rich and colorful journey. In this guide, we will tell you the basics. For more, you can explore by yourself during your next vacation to Turkey. As you know, a trip is not only to visit significant places, it is to discover a massive culture as well.
Turkish Style Dresses
In today's Turkey, both men and women dress differently. There are those who dress very openly, there are conservatives and there are middle ones. We will share online sites specific to conservatives below. Today, there are not so many Turkish-style dresses, most of them are very modern and fit with the rest of the world. Still, some traditional clothes can be found in bazaars or in cultural places.
Many famous fashion designers are inspiring traditional details for their new creations. Turkish designer dresses can be found either in haute couture boutiques or under famous brands with specific names. If you are invited to a special ceremony, you can find Turkish evening dresses in Istanbul, European and Anatolian sides.
Whether it is conservative or secular, it is a fact that young people are more assertive and follow fashion closely, while others vary according to their structure. Special days are the only details where everyone has a common idea. They wear special things at weddings and celebrations and go beyond every day, they can be colorful, make-up and hair are done, shaved, etc. At funerals, on the contrary, everyone wears black and dark colors, make-up, etc. not done.
In fact, in Turkey, where you can find clothing of all styles, the following are the main things that guide clothing preferences: The city that you are in, the weather, and the place that you'll go. For example, you can see suits in government offices or banks, and in the private sector, you can come across piercing tattoo crops or ripped jeans.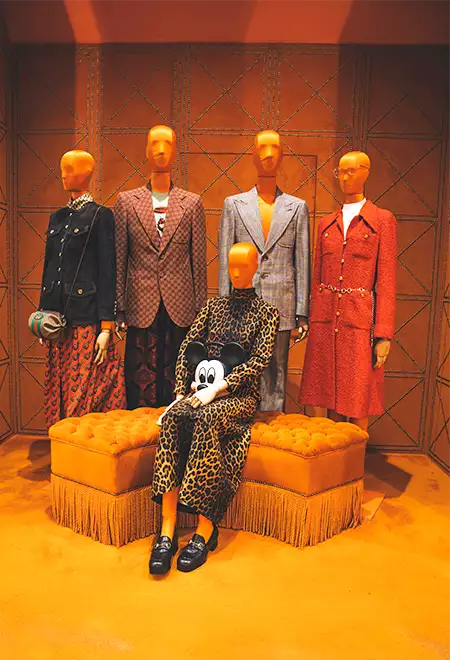 Clothes Turkish Men Fashion
Turkish men's fashion also varies from the region and social status. Turkish men mostly like comfy sweat pants etc in daily life. However, that situation depends on the working life. But in general, they don't shop as much as women. Mostly, you can see them in suits, comfy pants, and smart casual wear. Between the younger ones, the hipster style is very famous.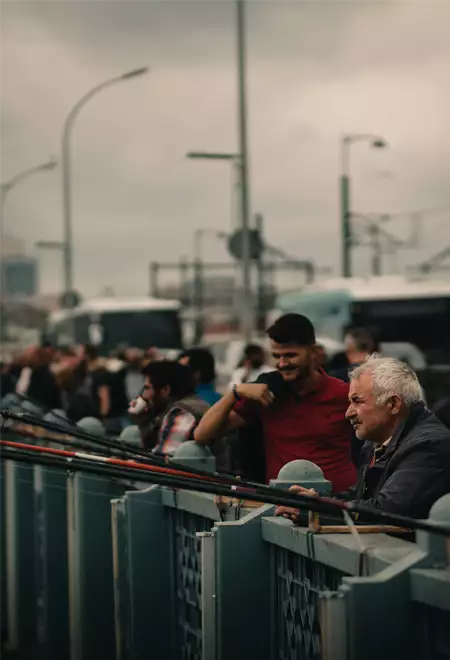 Turkish people go to shopping centers or shop online. Recently, online shopping has reached a big potential in the market. This is preferred both by seculars and conservative Muslims.
Turkish Hijab Evening Dresses Online
Here are the modern hijab brands from Turkey which are available for online shopping.
You can shop online as well. Nevertheless, if you visit Antalya Turkey, you may want to read the best shopping malls in Antalya guide.
Frequently Asking Questions About Turkish Traditional Dresses
How do females dress in Turkey?
Female dresses are very various and sundry in Turkey. It depends on their world perspective and other reasons. So you can see many different dresses while you're visiting.
What is Turkish traditional clothing called?
Every region has different names for traditional clothing. There is no general name for whole costumes but you can learn them separately. "Salvar" is the famous one and one of the unisex clothes. "Entari" means female dress. Also "Üç etek" is famous in henna nights.
What is a Turkish dress?
A modern Turkish dress is not like seeing in the Magnificent Century TV series. We don't wear fancy clothes in our daily life like in Forbidden Love as well. Smart casual is the common style for Turkish people.
What do Turks dress like?
They can be both modern or traditional. Turks prefer cotton or linen fabrics because of the hot weather.
Do Turkish brides wear white?
Yes, brides do. They choose white and its shades for wedding dresses.
Why does the bride wear white at the wedding?
Because due to some customs, the white color symbolizes the innocent in many locations in the world.
What colour do Turkish brides wear?
Towards the end of the Ottoman period, wedding dresses that were red until those days left their place in different colors. In modern Turkey, a more western style was adopted and European white wedding dresses were preferred.
Why do Turkish brides wear red dresses?
This is an old tradition from Ottoman times. They combined the traditional and modern styles on their wedding day.
Why do Turkish brides wear a red belt?
Red belt points to virginity. Nowadays, it is very hard to see those red belts. Fortunately, intellectuals have long since stopped adopting traditions that mark and devalue women. But still can be seen in some districts of Turkey.
Why do Turkish brides wear a red veil?
It is believed that the red veil chases away evil spirits. You can see red veils, especially on Turkish henna nights.
How much is a Turkish wedding dress?
Turkish wedding dress prices have a very wide scale. You can find a lot of second-hand bargains, and you can pay millions by working with famous designers. However, you should sacrifice at least 3,000 or 5,000 Turkish Liras to have a nice fitted wedding dress.
How should I dress for a Turkish wedding?
You can wear elegant suits, party dresses or evening dresses for weddings.
Where to buy evening dresses in Istanbul Turkish brands?
Koton, Yargıcı, Twist, Ipekyol, Fabrika, Adil Işık are famous brands for fancy dresses in Turkey.
What is the size M in Turkish dresses?
M size means Medium or 38- 40 ins.
If you want to get more information about Turks, you can check the articles on Turkish Oil Wrestling, Turkish hammam, Traditional Turkish Coffee, Traditional Turkish Lamps, and Turkish needle lace.
Also, if you want to learn about the history of the Turks; You can read about the Map of Ottoman empire at its height and Sultan Suleiman.
The answer to a frequently asked question is here: Are Turks Arabs?