Complete Antalya Travel Guide 2022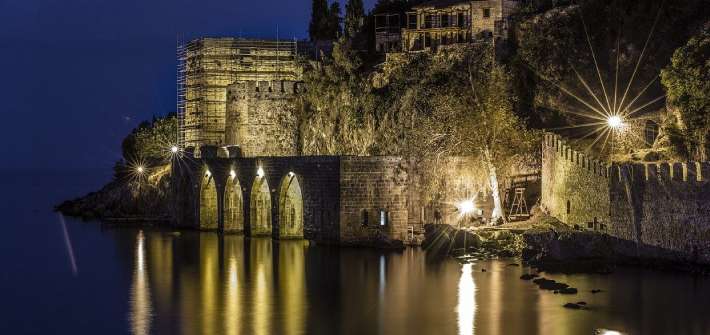 Complete Antalya Travel Guide 2022
Antalya Travel Guide, we talked about general information about Antalya and its districts to help you with your holiday planning and travel.
Turkey Antalya Travel Guide
Antalya, together with Istanbul, is one of the most visited cities in Turkey for touristic purposes.
Antalya is a city of unique beauty, which has hosted many civilizations in history such as Lycia, Hittites, Roman, Byzantine, Ottoman, and history and nature.
It is possible to reach holiday options suitable for every budget in this city. Whether by the pool in a 5-star hotel, on the beautiful beaches of the Mediterranean, or in countless fascinating ancient sites.
We have prepared Antalya Travel Guide you to help you plan your Antalya holiday.
How to get to Antalya
Antalya has a good place in Turkey's transportation network with its international airport, wide highways and transportation to the city.
Arriving in Antalya by Air Travel
Fraport TAV Antalya Airport ranks 14th among Europe's busiest airports, according to data from the international airport council.
Turkey Antalya airport is 13 km away from the city center and transportation to the airport is provided by taxi, bus, tram and private airport buses. In addition, many hotels and tour companies have VIP vehicle services.
You can find the Antalya airport map here.
Travel to Antalya by Car or Bus
You can reach Antalya with many local bus companies. Or you can rent a car and provide transportation yourself. Since the surrounding of Antalya is a mountainous area, the entrance roads of the city are slightly curved, please pay attention. Apart from that, the roads are extremely wide and safe. For those who rent a car and plan to visit, the list of state highways is as follows.
It takes an average of 8 hours by private car from cities in the north of Turkey such as Istanbul and Ankara. Our advice is to choose air transportation.
Attractions in Antalya
Antalya is a city famous for its historical monuments and beaches. You need a long vacation to visit Antalya's beaches, historic cities, and museums. We have compiled the most preferred holiday resorts of Antalya for you.
We wish you a pleasant and productive holiday with Antalya Travel Guide.
Antalya City Center
The central district of Antalya is Muratpaşa. You can visit the historical houses in the Old City in the center of Antalya, and enjoy the sea at Mermerli beach in the Old City harbor. In addition, the Old Town is an entertainment center and you can have a pleasant time in its beautiful bars. It will be quite crowded in the evenings.
Lara is located in the center of Antalya and besides its beautiful sandy beaches, there are many restaurants, bars and nightclubs on the old Lara road.
For more detailed information, we recommend that you read our article one day in Antalya.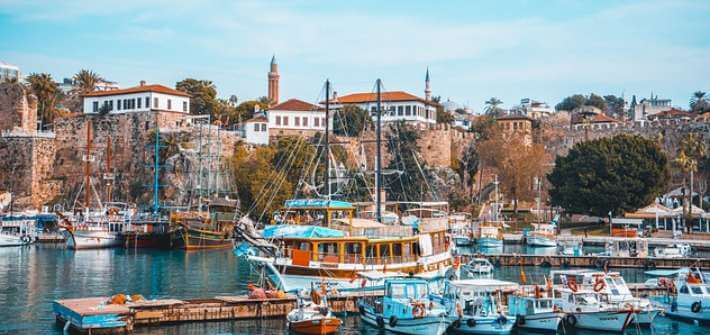 Konyaaltı
Konyaaltı is very close to the center of Antalya and the airport. Famous for its beach, Konyaaltı is a holiday center where you can enjoy the sea. There are many cafes and restaurants in the "beach park" on the beach. You can see Antalya and Konyaaltı from the air by taking the cable car to Tunektepe. Do not forget to cross the "Boğaçay" bridge late in the evening.
Top attractions in Konyaaltı
Konyaaltı Beach
Tunektepe
Beach park
Cakirlar breakfast
Feslikan Plateau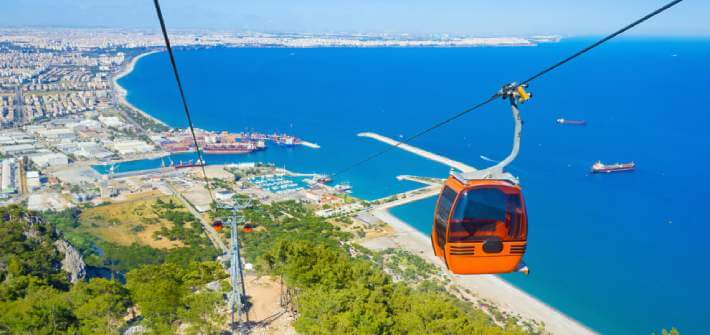 Kemer
Kemer is one of the districts that attract the most tourists in Antalya. It is the indispensable address of beaches and crazy night entertainments. You can take it out of production at the beach or pool during the day and join the foam parties at the nightclub in the evenings. You can find many 5-star hotels in Kemer.
Top attractions in Kemer
Goynuk Canyon
Tahtali Mountain
Beydaglari Coastal National Park
Moon Light Park
Calis Hill
Tekirova Nature Park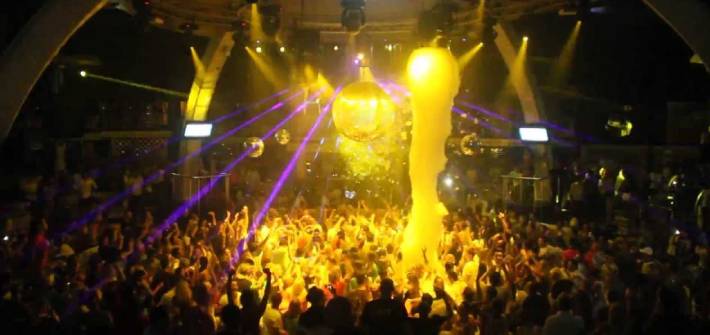 Kumluca
It is a town famous for its historical cities and holiday regions such as Kumluca, Olympos, and Adrasan. You can enjoy the sea on the beach by passing through the old Lycian city of Olympos. You can see natural beauties such as Suluada by boats departing from Adrasan. You can visit Chimaera in Çıralı. You can visit the Gelidonya lighthouse.
Top attractions in Kumluca
Boat tour in Suluada
Korsan Cove
Papaz Cove
Rhodiapolis Ancient City
Gelidonya lighthouse
Eternal Flames Chimaera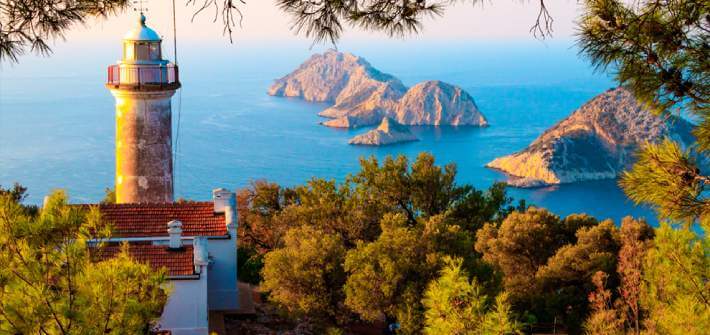 Finike
Finike was founded as a port city by the Phoenicians in 500 BC. Although there is a coastline throughout the city, it is a district built mostly on agriculture.
It is famous for its orange. You may want to visit the orange groves.
Top attractions in Finike
Arykanda Ancient City
Lymyra Ancient City
Andrea Doria Cove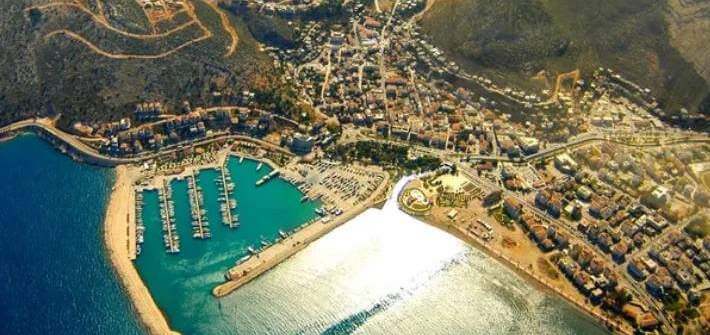 Demre
Demre (Myra) was founded as an ancient Greek city-state and maintained its importance as a port city during the Byzantine and Roman periods.
Demre is the city where Santa Claus was born and the Santa Claus church is also in this city.
You can take historical tours in Myra Ancient City, Kaleköy, Teimiussa Ancient City, Soura Ancient City, and Simena Castle. You can dive among historical artifacts on Kekova Island.
You should definitely visit Demre.
Top attractions in Demre
Myra Ancient City
St. Nicholas Church
Andriake Ancient City and Lycian Civilizations Museum
Kekova Island
Kalekoy
Teimiussa Ancient City
Soura Ancient City
Simena Castle
Hoyran Ancient City
Demre Bird Sanctuary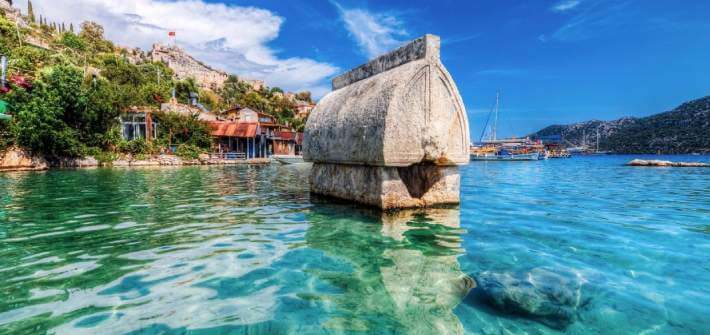 Kaş
Kas is a city of Antalya famous for its blue sea and nature. You can swim with the caretta carettas in Kaş and visit the Antiphellos Antique Theatre.
You can swim on the famous sandy beach of Patara. We definitely recommend you to watch the sunset in Kaş. You can also take a look at our One Day in Kaş article.
Top attractions in Kas
Kaputas Beach
Hidayet Bay
Kaleköy Port
Big Pebble Beach
Small Pebble Beach
Antiphellos Ancient City Theater
The Lion Sarcophagus
Patara Beach
Patara Ancient City
Gömbe Highland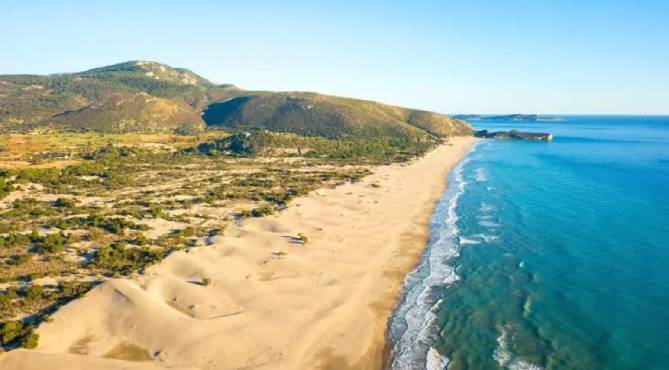 Kepez
Kepez is one of the central districts of Antalya and is located in the north of the city. It has no coastline. If you are on holiday in Konyaaltı or Lara, you should definitely visit Düden waterfall by bus, traumay or taxi.
In addition, Dokumapark, which has a Toy museum, Modern Arts Gallery, Antalya Science Center and Open Air Museum, is at the center of attention of tourists.
Top attractions in Kepez
Düden Waterfall
Modern Arts Gallery
Antalya Science Center
Open Air Museum
Toy museum
Zoo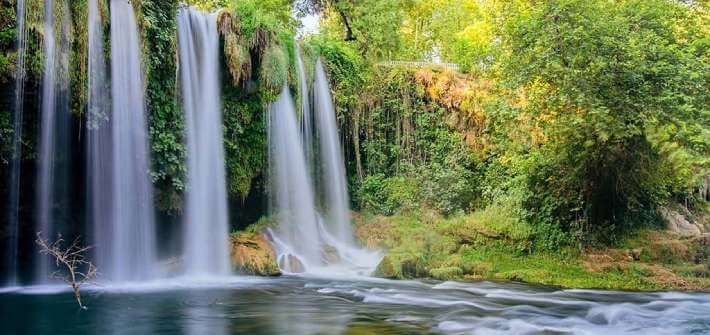 Döşemealtı
Dosemealti is one of the central districts of Antalya. It is located on the Antalya – Burdur road and has no coastline. Kocain Cave, which was used in ancient times, is also located in this district.
The ancient city of Termessos, one of the best preserved ancient cities in Turkey, is located on the Korkuteli road, 30km north of this county.
Top attractions in Dosemealti
Kocain Cave
Karain Cave
Termessos Ancient City
Ancient Paving Road
Ariassos Ancient City
Duzlercami forest
Evdirhan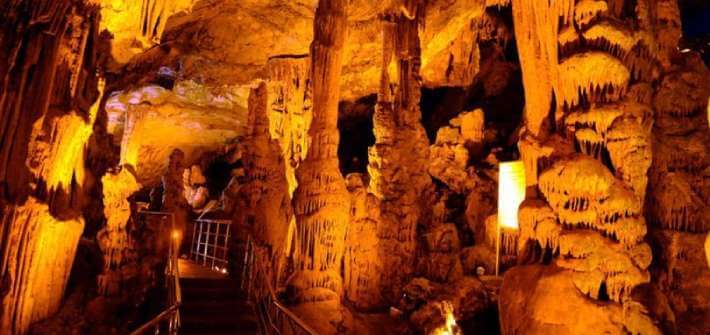 Aksu
Aksu is one of the smallest districts of Antalya. It is located on the Antalya – Alanya road. Antalya travel guide also includes antique ruins. Perge Ancient City is located in this district.
Top attractions in Aksu
Ancient city of Perge
Kursunlu Waterfall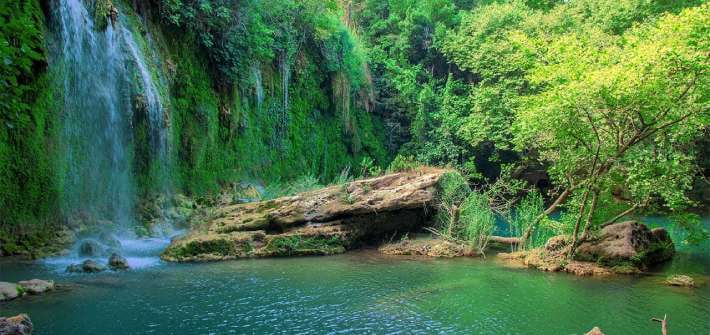 Serik
Belek, located in the district of Serikte, is one of the most important tourism regions of Antalya with its long sandy beaches and 5-star luxury hotels, which are generally referred to as golf. You can get more information by reading our special article on golf hotels.
It welcomes nearly 3 million tourists during the summer months.
Apart from the beaches and hotels, there are many places worth seeing in Serik such as the ancient city of Aspendos, Uçansu Waterfall, and Köprülü Canyon. Do not forget to do rafting in Köprülü canyon!
Top attractions in Serik
Aspendos Ancient City
Uçansu Waterfall
Köprülü Canyon
Köprülü Canyon Rafting
Sillyon Ancient City
The Lands Of Legends Theme Park
Garden of Tolerance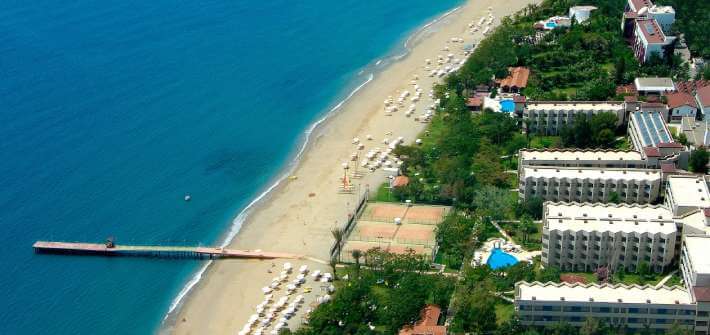 Alanya

We have prepared a detailed Alanya article for you. Click to visit.