What are the best places for beaches in Antalya? Which beaches are sandy, which beaches are pebble? Which beaches are expensive, which are cheaper than the others? Here are the top 5 best beaches in Antalya city center.
Table of Contents
1. Mermerli Beach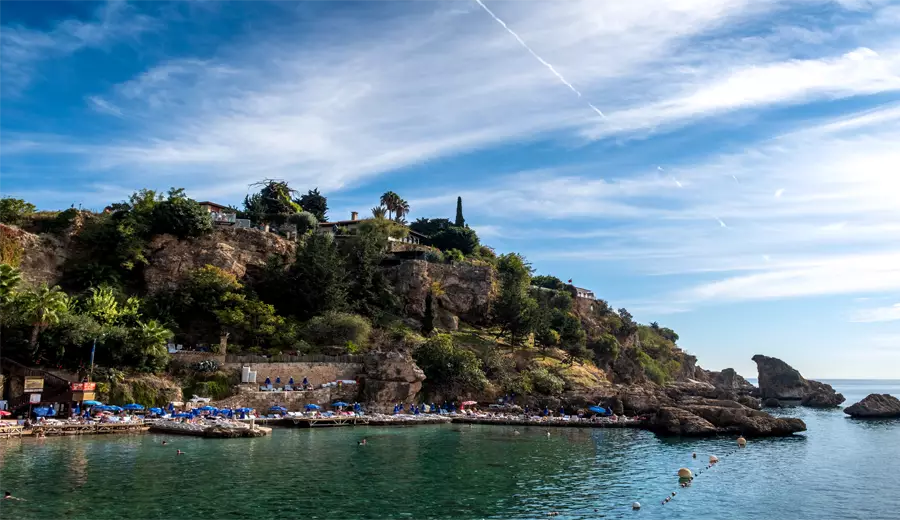 Mermerli Beach is a very hidden but famous beach of Antalya. This beach is in the heart of the city. Mermerli Beach Antalya is so close to the Old Town Kaleiçi and yacht marine (Old City Marina).
Bonus: You can go Adalar Beach in the city center, too. Adalar Beach is located in Karaalioglu Park which is near to Antalya Old Town.
2. Lara Beach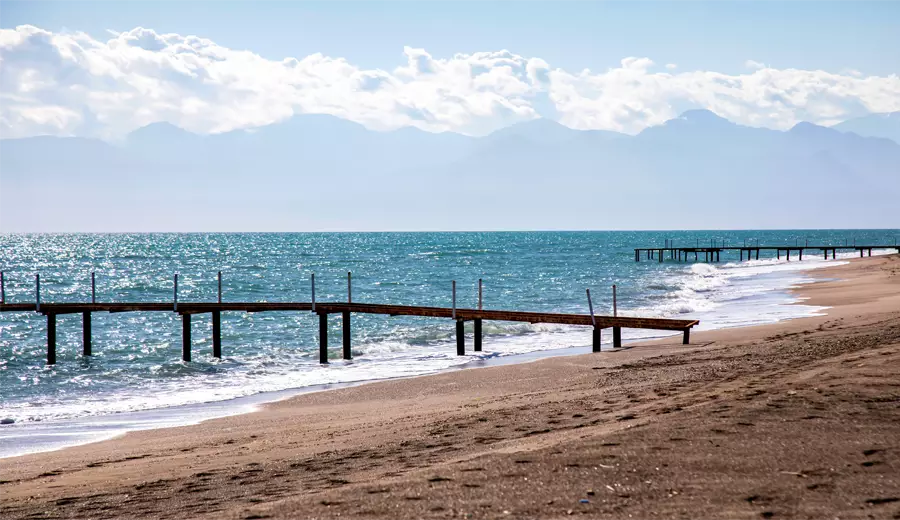 Lara Beach is a very famous beach line in the Lara region. The beaches are sandy and various. You can either find free beaches or prefer private ones. There is a municipal beach too. It is cheaper than the others. There are markets and restaurants too. You can have breakfast or eat some snacks or meals during the day if you want. 
3. Konserve Koyu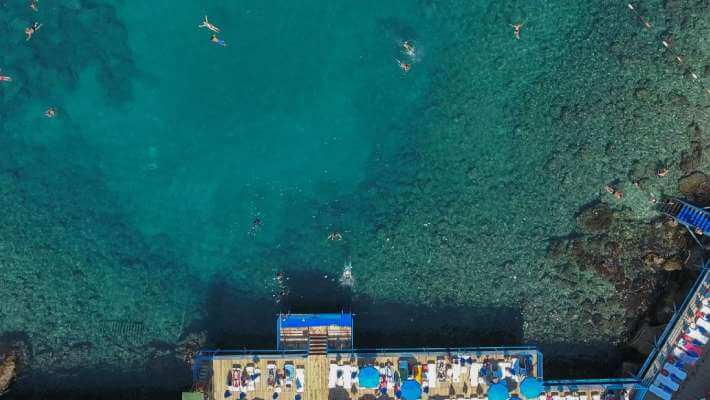 Konserve Koyu is another hidden beach of Antalya. Konserve Beach Antalya is quite cheap because it also belongs to the municipality. There is a deck top of the rocks so you can't find a long beach in Konserve Koyu.
4. Konyaaltı Beaches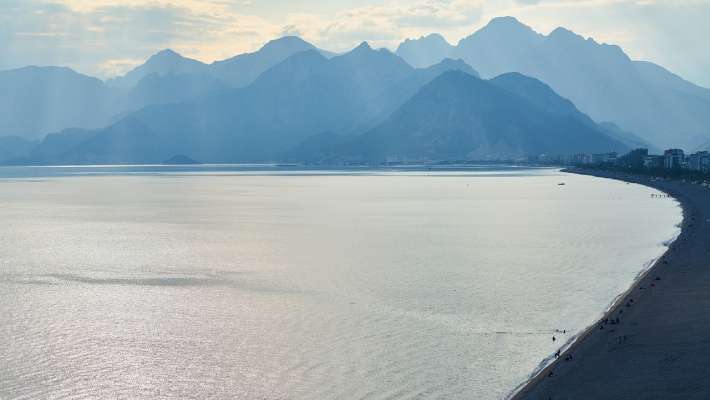 Konyaaltı Beaches is a huge beach line in the Konyaaltı region. Konyaalti Beach Antalya starts from Sahil Yaşam Parkı (as known as Beach Park) and ends with the Sarısu region. Some beaches are private, some of them are public. But in the end, there are one of the best Antalya beaches. So you can prefer one of them and enjoy the sun and sea. Konyaaltı region is quite pebble. 
Konyaalti Beach vs Lara Beach
Konyaalti Beach is made from pebble, Lara Beach is one of the sandy beaches in Antalya Turkey. They are both beautiful and surround with many things to do. You should swim in both.
5. Sarisu Beach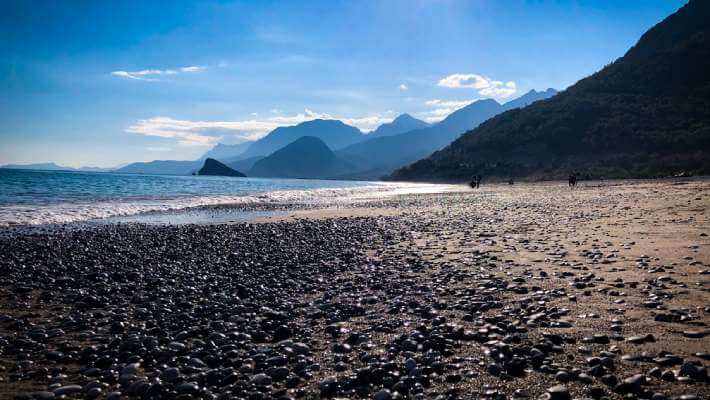 Near the harbour, there is Sarisu Beach. Sarısu Beach is split into two parts. One is Sarısu Women's or Ladies Beach which means until 19.00 only ladies can use that part. Inside the ladies beach there are some cafes and restaurants. There is a traditional Turkish bath which is quite a relaxing experience that we highly recommend.
The other part is allowed for everyone. You can have a barbecue at the picnic place and at the same time you can go swimming or sunbathing. You can enjoy it with your family.
Check this Antalya famous places for picnic with beaches which includes Sarisu Beach as well.
Also you can take a Antalya city tour with waterfalls and cable car.
Frequently Asking Questions About Antalya Best Beaches
Here are the top asked questions about best beaches in Antalya city center. If you have more questions, you can feel free to comment below!
Is Konyaalti Beach sandy?
No, Konyaalti Beach is not sandy. It is full of with huge pebbles.
Are there any sandy beaches in Antalya Turkey?
How beautiful is Sarisu beach?
Sarisu Beach is quite beautiful beach which include hammam, cafeterias and picnic places inside. Either you can use women's part for a better sunbathing experience or you can go to the public one which offers you a picnic and barbecue attraction at the same time.

For more, you can visit our article Top 20 Beaches in Antalya 2022.
Are you looking for a full day city tour, you should check Antalya 1 Day Itinerary from here.