Sanliurfa Turkey Guide: All Essentials for Your Vacation
Looking to explore Sanliurfa Turkey on your next vacation? This complete guide has all the essentials you need to know before you go. From things to do and attractions to the best restaurants and hotels in the city – we've got you covered! So, what are you waiting for? Start planning your Sanliurfa Turkey getaway today!
Catch affordable flights for Sanliurfa Turkey
If you are planning to visit Gobekli Tepe and wondering if is Sanliurfa worth visiting too, you should know that Sanliurfa Turkey definitely a worthy place to visit. Now you can catch all details about Sanliurfa attractions with us! Let's start. 
Is it safe to travel to Şanlıurfa? Actually, the center of the city is very touristic and safe. If you don't get so close to the border and stay in the center, you can travel to Sanliurfa, Turkey with no worries. Even so, you should be aware of some tourist traps and scams in Sanliurfa Turkey, like in the rest of the world! 
Table of Contents
How to get to Sanliurfa?
Sanliurfa is located in southeastern Turkey and is well-connected by both air and land. The closest airport is Sanliurfa International Airport as search as Sanliurfa Airport, which is just a short drive from the city center. By the way, Şanlıurfa airport code is GNY. (If you wonder more local tips about Turkiye and its provinces, I wrote some useful blog posts below for you.)
If you're coming from Istanbul, there are plenty of direct flights available. You can check affordable flights for Sanliurfa from here. Turkish Airlines, Pegasus and some other famous brands are available.
Alternatively, you can take the bus or drive from Istanbul to Şanlıurfa and the journey takes around 12 hours. Also, you can return from Sanliurfa to Istanbul. Istanbul to Sanliurfa distance is about 1280 km. according to the Şanlıurfa, Turkey map.
If you need rental cars, you can view the options for car rental Sanliurfa from here.
Once you're in Sanliurfa, getting around is relatively easy. The city is quite small and most attractions are within walking distance from each other. If you want to explore further afield, there are plenty of taxis and rental car companies available. 
Sanliurfa Weather
Sanliurfa Weather can be very dry and hot during the summertime. You should better prepare your things which are suitable for the season.  
You will need comfortable sneakers while you are visiting the old religion places, churches, and mosques. Recently, I am also really good with barefoot shoes either during my trips or in my daily life. Make sure that you are completely cozy for discover the amazing streets in Sanliurfa city center. 
City of Prophets: Şanlıurfa
If you are wondering about what country is Sanliurfa? Sanliurfa is located in Turkey. Turkey has so many religious buildings, tombs, and landmarks in almost every city but Sanliurfa Turkey province has an important position in the country. 
How old is Sanliurfa?
Sanliurfa is very old and it's called the city of prophets in Islam. 
Which city is called the city of prophets?
Sanliurfa Turkey is the city of prophets. Here are some famous questions about the prophets.
Did Prophet Ibrahim live in Turkey?
Yes, he is. Secondly, which prophet is born in Turkey? Urfa Abraham's birthplace. 
Which prophet is buried in Turkey?
There are so many prophet's graves and mausoleums in Turkey.
Sanliurfa Things To Do
First of all, we suggest you provide a Urfa map from the tourist information places, so this will be your guide during your Sanliurfa Turkey trip. If you are wondering about how big is Urfa, you should be ready to get tired because of your trips to Urfa city.
Sanliurfa province things to do
Actually, there are so many things to do in Sanliurfa and we will tell you many of them in this blog post but if you have limited time for your trip to Sanliurfa Turkey you can check those out quickly:
Visiting Şanlıurfa Archeological Museum, Haleplibahçe Mosaic Museum, The Fish Pond, Şanlıurfa Castle, City Museum, Göbeklitepe (Potbelly Hill), Halfeti, Birecik, Rumkale, Harran and Tektek Mountains National Park.
Explore more things about Urfa, which is Turkey old city, keep reading.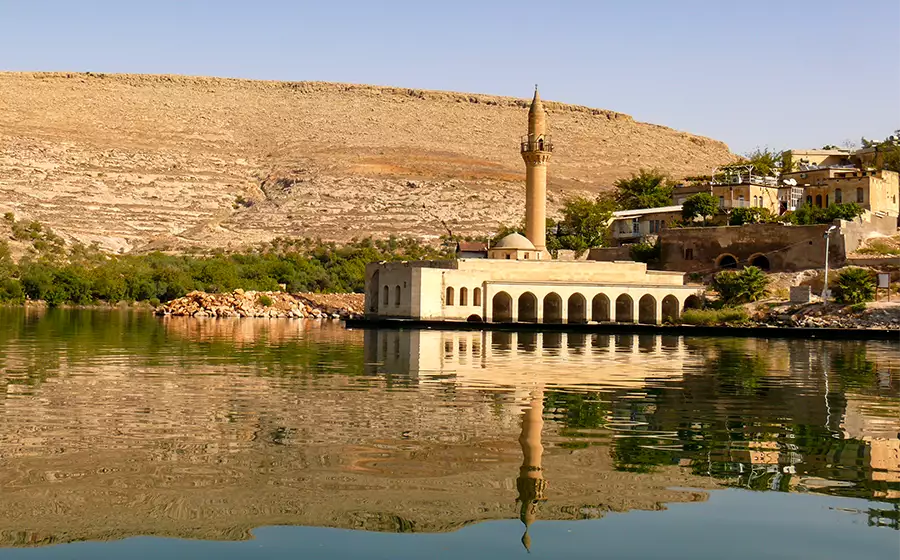 What to see and do in Sanliurfa?
Sanliurfa is a city with plenty to see and do. Some of the top attractions include the Sanliurfa Museum, Balikligol (The Fish Pond), Halfeti (a picturesque town located nearby), and Gobekli Tepe (an ancient temple complex). Daily Sanliurfa province tours can cover those things and maybe more.
If you're looking for things to do with the kids, Sanliurfa is also home to a number of parks and gardens, as well as the Sanliurfa Zoo. In terms of activities, there's plenty to keep you busy in Sanliurfa. There are several golf courses in the area, as well as a water park and an outdoor amphitheater where you can catch a show. 
Let's get to know Sanliurfa better. 
Balikligol: Pool of Sacred Fish
Balikligol Sanliurfa Turkey is also known as the Pool of Abraham or the Pool of sacred fish. It has an amazing habitat inside, beyond that it has a mythic history in the background. There are so many carp fishes in this magical lake. You can feed the fish when you are there. 
If you are wondering whether you can swim at Balıklıgöl in Şanliurfa, the answer is you shouldn't.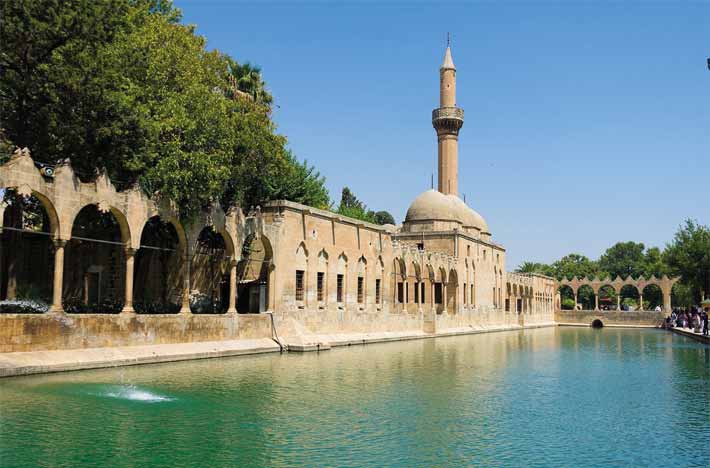 The pool of Abraham's History
Sanliurfa is also known as the city of Abraham or Urfa. Sanliurfa was one of the most important cities in Mesopotamia during ancient times. Sanliurfa is mentioned in the Bible as being the birthplace of Abraham. The city was also an important center of trade and culture during the Ottoman Empire. Sanliurfa has a long and rich history, which you can explore at the Sanliurfa Museum or by visiting some of the city's ancient sites. You will see King Nimrod and Prophet Abraham names there frequently. The blessed water of Abraham is very famous around the world.
Cave of Abraham's Birth
One of the most popular tourist attractions in Sanliurfa is the Cave of Abraham's Birth. The cave is located just outside the city center and is said to be the place where Abraham was born. The cave is a holy site for both Muslims and Christians, and you can often see people praying inside.
Garden of Abraham
The Garden of Abraham is another popular tourist attraction in Sanliurfa. The garden is said to be the place where Abraham was thrown into the fire by Nimrod. The garden is a beautiful oasis, and you can often see people picnicking and relaxing here.
Rizvaniye Mosque
The Rizvaniye Mosque is one of the most popular mosques in Sanliurfa. The mosque was built in the 16th century and is a beautiful example of Ottoman architecture.
Halfeti
If you have time to visit Halfeti, you should spare time for boat trips in Halfeti. Sanliurfa excursions are very famous and touristy. But Halfeti is also famous for its traditional foods.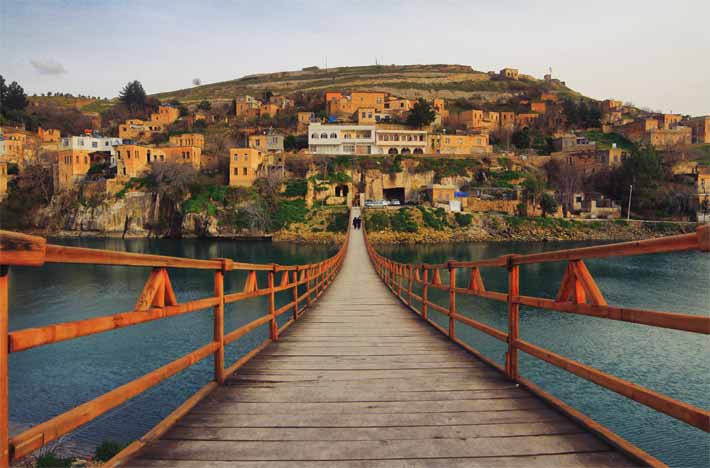 Birecik Bald Ibis Generation Station
This may be a different visit because as you like the bald or hermit ibis generation is facing relict. In this station, the bald ibises are under protection so if you are curious about zoology you can visit also known as in Turkish "Birecik Kelaynak Uretme Istasyonu" and see the different species.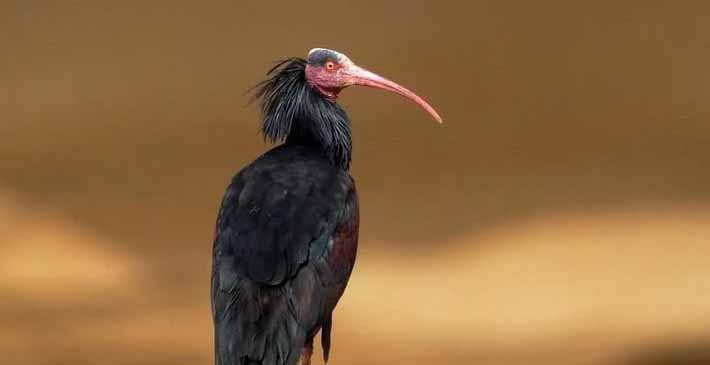 Historical Town: Eyyübiye Şanlıurfa, Turkey
Eyyübiye town is a historical region in Turkey Sanliurfa. This is literary "old sanliurfa". That ancient town with amazing old buildings that you must see. If you have time in Sanliurfa you can think about visiting Eyyubiye too.
Visit Fırfırlı Mosque
You should visit Fırfırlı Mosque if you are interested in religious places. This is not a mosque from the beginning, it was a church before. Twelve Apostles Church turned into a mosque in 1956. As we told you before, Turkey Urfa has many things to discover.
Museums
Sanliurfa Archaeology Museum is a very rich museum complex in Turkey. After the entrance, you will be able to see Haleplibahçe mosaics, a museum building, a pavilion, a roman bath…countless sculptures including The Urfa man, also known as the Balıklıgöl statue, and the Gobekli Tepe replica inside there. The Urfa Man statue is a very famous sculpture for civilization and Mesopotamia. Urfa Man meaning is the first complete human body sculpture in history. It is nearly two meters and 11,000 years old!
Sanliurfa Archaeology Museum Entrance Fee 2023
Sanliurfa Archeology Museum entrance price is 50 TL per person for 2023. If you have a museum pass, it is free for the first time visitors.
Sanliurfa Archaeology Museum Opening Hours 2023
Sanliurfa archaeology museum opens 08:30 and closes 17:00 every day. Keep that in mind: box office closes at 16:30. (Last updated on 23 Dec 2022. Before you get there, make sure to check official availability for museums such as Sanliurfa Museum!)
If you are looking for some interesting museums, you must see the Kitchen Museum in the city.
Also, there is Sanliurfa Kurtulus Muzesi which means Salvation Museum. It is not big like the archaeology museum but you can see a part of national history and war memories there. 
Have you ever heard about the Muslum Gurses Museum? Muslum Gurses was a very famous and important singer for Turkey. There is a documentarial movie called "Muslum" or "Müslüm". If you are wondering about that place you can visit.
You may also enjoy the TRADITIONAL TURKISH DRESSES blog post.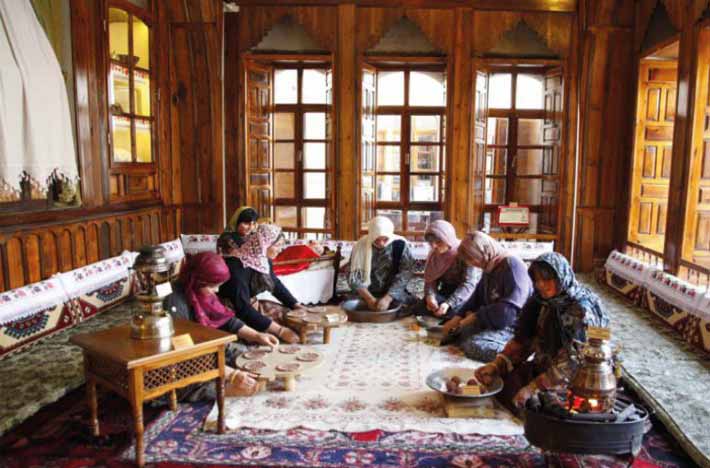 Potbelly Hill (Göbeklitepe)
One of the most popular attractions in Sanliurfa is Potbelly Hill. Potbelly Hill is a human-made hill located in the center of the city. The hill was built in ancient times and was used as a place of worship. Today, the hill is a popular spot for picnics and offers stunning views of Sanliurfa.
Göbekli Tepe is an ancient temple complex located just outside Sanliurfa. The complex is thought to be one of the oldest in the world and is a must-see for history buffs. So, there you have it – our guide to Sanliurfa Turkey. 
If you want to get more information about Gobekli Tepe, we suggest you check our Göbeklitepe guide.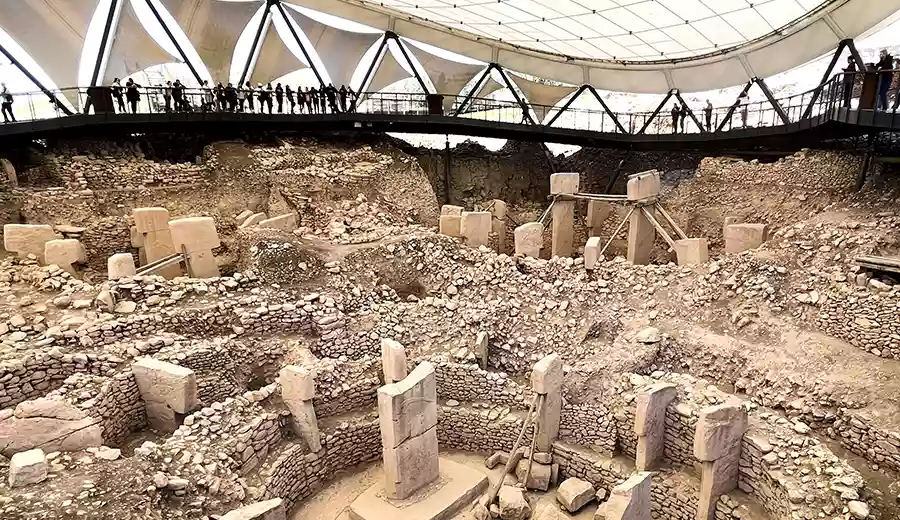 Karahantepe Mounds
The Karahantepe Mounds are a series of ancient burial mounds located near Sanliurfa. The mounds are thought to be some of the oldest in the world and date back to the Neolithic period. The mounds are a popular spot for hiking and offer stunning views of Sanliurfa and the surrounding countryside.
Mount Nemrut
Another popular attraction near Sanliurfa is Nemrut Dagi. Mount Nemrut is a mountain that is home to a number of ancient ruins. The mountain is also a popular spot for hiking and offers stunning views of the surrounding area. 
If you are planning to go from Sanliurfa to Mount Nemrut, the road takes two and a half hours by car.
Here is one of the amazing top Sanliurfa cultural tours for you: Mesopotamia 7 Day Tour which includes these locations: Diyarbakir, Mardin, Urfa, Nemrut can be a good vacation for you and your beloved ones!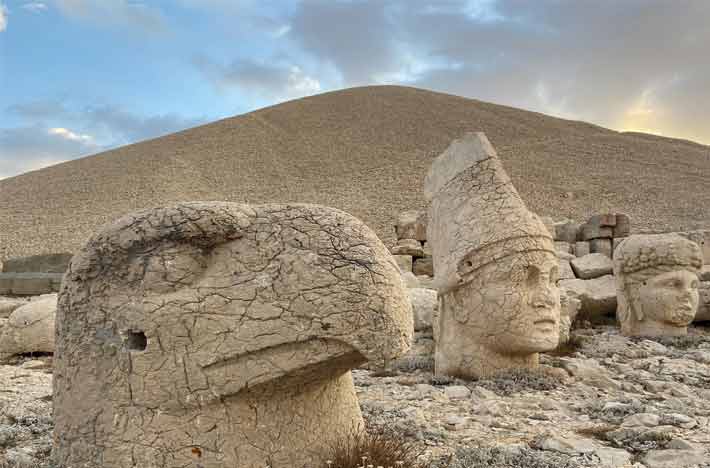 Ancient Town of Halfeti
If you're looking to get away from the hustle and bustle of Sanliurfa, Halfeti is a great option. This picturesque town is located near Sanliurfa and is home to a number of restaurants and cafes. Halfeti is also a popular spot for swimming and sunbathing.
Harran Ancient City
Where was the ancient city of Harran? Harran is a town in Sanliurfa.
Is Harran a real city? Yes, Harran is real and located in Sanliurfa Turkey but Harran is very near to the border. 
So, if you decide to go there, maybe you can join an official tour for extra safety. Here is one of the top Sanliurfa historical tours that you may want to check. Mostly, Sanliurfa vacation packages generally include Harran region as well. But it is better to make sure before booking your trip.
If you are wondering about what is Harran famous for? Harran is famous for Harran Houses and ruins. Also, you should visit during your Harran trip, Hayat Bin Kays El Harrani Turbe ve Camisi is both a mausoleum and mosque in the Harran region in Sanliurfa Turkey.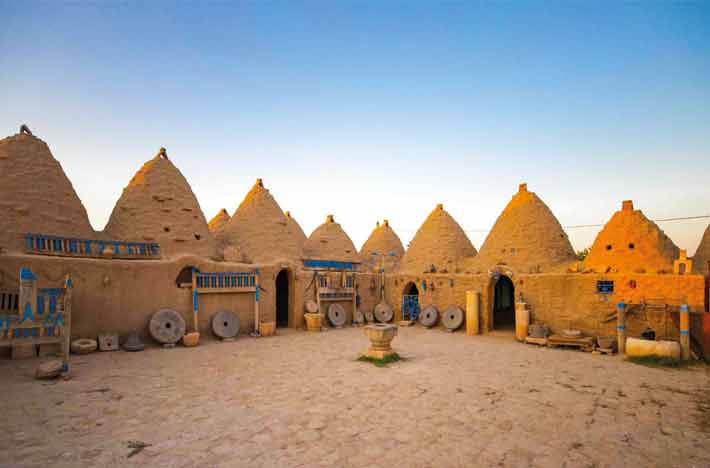 Visit the Ancient city of Sogmatar
Soğmatar ancient city is located near Harran. If you are thinking about visiting Harran, don't miss the Sogmatar ancient city.
Visit Castle of Urfa
The Castle of Urfa is a must-see for history buffs. The castle was built in ancient times and has been restored to its former glory. The castle offers stunning views of Sanliurfa and the surrounding area.
Enjoy Sira Nights!
The final one but not last: Sira Nights. There is a folkloric traditional event in Urfa known as Sira Geceleri in Turkish that you must see. If you will stay at least one night in Sanliurfa Turkey, you can think about seeing that traditional performance. 
Shopping
Did we mention Sanliurfa is also a great place to shop? From markets selling handmade goods to high-end malls – you'll be sure to find what you're looking for in Sanliurfa.
Sanliurfa Turkey is famous for the old historical "han"s. There are endless bazaars on Sanliurfa streets. You can buy "isot" spice if you like a bit hot and traditional kind. Gumrukhan is a very nice place for drinking coffee or tea. Also, you can think about Barutçu Hanı for meals.
If you want to go to modern shopping centers please note that there are two shopping places: Urfa City AVM and Novada Park.
Famous Traditional Food in Sanliurfa
Actually, Sanliurfa Turkey is a very famous city with traditional cuisine and delicious food. You should taste and try foods and desserts as much as you can.
Şıllık Dessert is very popular in the town. Also, Noah's Pudding known as Ashure is the oldest desert in the world. It is a very ancient dessert that you must give a chance when you get Sanliurfa Turkey. 
Katmer is a bit of an intense dessert with pistachio but we strongly suggest you try that one. 
Let's skip to the main dishes and foods. Many traditional foods have "Urfa style" in Sanliurfa, Turkey. But they have very special ones that you may not find in other cities in the country. One of them is Pistachio Kebab or Fistikli Kebab. Another is Onion Kebab and Urfa Kebab with eggplant. 
Kebab kinds can be different. If you like red meat, then order this. If you like chicken you can choose chicken kebabs.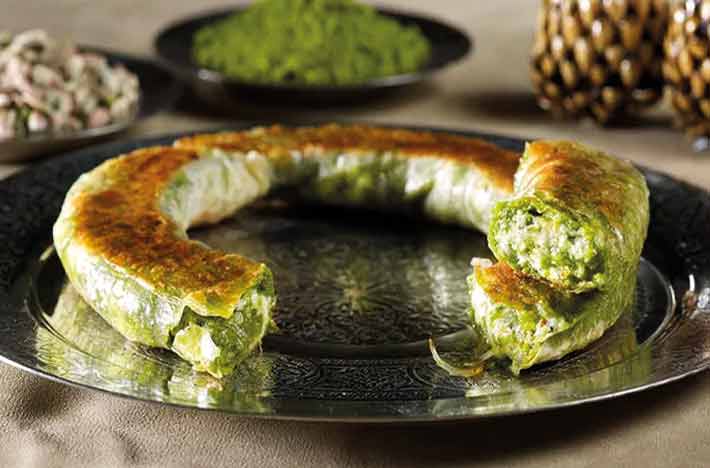 Where to eat and drink in Sanliurfa?
Sanliurfa is renowned for its delicious food – so you'll be spoilt for choice when it comes to restaurants! Be sure to try the local specialty, Iskender kebab, as well as other traditional dishes like kofte  (meatballs) and baklava (a sweet pastry).
Tarihi Buz Hani is a very famous place in Sanliurfa. Also, we added some places to our trip advisor map which are about Sanliurfa, Turkey. But we would like to mention some famous ones in this blog post. Cevahir Han Restoran is definitely worth a try. Culcuoglu Baklava & Restaurant is famous for its Urfa kebab with eggplant and baklavas. You can also think about checking Sanli Miroglu Kadayif and Billuriye for traditional sweet pastries.
When it comes to drinking, Sanliurfa Turkey is home to a number of bars and nightclubs. If you want to try something different, be sure to check out a Turkish bath – many of which are located in the city center. Also you may enjoy the Essentials of Turkish Bath blog post to explore more things for a hammam experience.
Where to stay in Sanliurfa?
Whether you're looking for a luxurious hotel or a budget-friendly hostel, Sanliurfa has accommodation to suit all needs. For those wanting to be centrally located, the Sanliurfa Hilton Garden Inn is a great option as one of the Sanliurfa hotels. For something more affordable, try the Sanliurfa Youth Hostel.
If you are looking for more interesting and historical places you should give a try old estates, mansions and hans like Tarihi Taskiran Konagi.
In addition, as we mentioned above Sanliurfa Turkey is famous for folkloric Sira Nights. Hanehan Hotel Urfa or Hanehan Boutique Hotel has Sira Nights inside. So keep that in mind if you are interested in Sira Nights.  
No matter what your budget, Sanliurfa has plenty to offer. So, what are you waiting for? Start planning your trip today!
Here are the final comments about Sanliurfa.
If you are wondering about Sanliurfa pronunciation there you go! Shan-li-urr-pha, that's how it's said in Turkey.
Sanliurfa meaning: Sanli means glorious. After the local resistance and victory in the Turkish War of Independence, some of the Turkey cities have nice adjectives in front of their original names. Urfa is one of them. 
Bonus: Why should you prefer Sanliurfa tours? Here are five reasons to prefer Sanliurfa tours. 
Firstly, your Sanliurfa Turkey trip will be safer than a spontaneous one. 
Secondly, you can have more information about the historical and cultural background of Sanliurfa city. 
The third one is you will be sure that you didn't miss any place during your trip.
Another thing is if you have limited time you will be able to see more things in less time with Sanliurfa tours. 
The last reason is language issues. If you are a solo traveler or traveler without a guide, you can come across people who can't speak English in the region. This may be a bad situation for your request or general communications. 
Whether you travel with a group or not, you can think about finding yourself a trustable guide, translator, or a dictionary just in case. 
You should also learn more about Halfeti and black roses.
Frequently Asking Questions About Sanliurfa Turkey
Here we gathered up some top asking questions about Urfa Turkey. If you have any comments drop them below.
Is Sanliurfa safe?
Sanliurfa province has many historical, cultural and touristy spots. Even if it is very close to the borders, this city is very safe for tourists. But keep that in mind, you should stay in touristical and popular areas.
Are there any top Sanliurfa bus tours?
Many Sanliurfa tours can happen with buses. But many of these are touristy and comfortable. You can check if the bus is an air-conditioned vehicle or not and other qualifications. Southeast Anatolia tours are also home to magnificent views.
So, there you have it – our complete guide to Sanliurfa Turkey. We hope this has helped you start planning your next vacation!
BONUS: As I promised you above, I am going to share with you the useful blog posts that you may interest while you are planning your trip to Turkiye.
If you enjoy our Sanliurfa Turkey guide; which is a city full of history, culture, and things to do, you can save that pin for later!