Hello there! We know that you and your partner are very special. You deserve the best. In this unique and romantic guide which is the best Valentine's Day places attractions & hotels in Istanbul, you will be able to find a chance to uplift your relationship. 
If you are going on a date in İstanbul and you don't know where to go yet? Skip all the worries about romantic plans. Because we prepared for you the best Valentine's Day places attractions & hotels in Istanbul.
If you are asking where can I go on a date in Istanbul? Here is the complete guide for Valentine's Day and for other romantic events, too. Come on. Here is a great opportunity to get spoiled for you and your partner. Here are the best romantic things to do in Istanbul for couples on Valentine's Day.
How can you say "Happy Valentine's Day" in Turkish?
Top 10 Best Attractions for Couples on Valentine's Day in Istanbul
Many people are asking "Do they celebrate Valentine's in Turkey?" Yes, of course. Especially in metropolises, people care about special days like February 14. Mostly, young adult couples are interested in Valentine's Day. Be ready to see so many balloons, roses, and other red stuff on this day. Here are the most unique and top 10 best attractions for couples on Valentine's Day in İstanbul.
What couples can do in Istanbul?
What about you, what do you want to do on February 14? If you are wondering about what couples can do in Istanbul? and finding unique ones you should keep reading. Those things to do are very excellent choices for purposes, too. 
Maiden's Tower
Maiden's Tower is a very famous and magical location for all visitors to İstanbul. It has panoramic beauty and is a very Instagrammable place for your unforgettable memories and photos. Update: Maiden's Tower is under maintenance now, make sure that it is open for visiting or just for seeing before you get there.
Is the Bosphorus Cruise worth it? (Marriage proposal on Bosphorus)
Definitely. Bosphorus cruise dinners and boat trips are very excellent choices for special days.
Bosphorus Cruise can be worth it if you prefer a highly recommended Bosphorus cruise dinner tour. You should give it a try in order to have a romantic experience. Some couples can even propose marriage here.
A Walk on the Pierre Loti Hill Istanbul
When you have a walk on the Pierre Loti Hill Istanbul you will be mesmerized by the panoramic view of the city. Do not forget, Pierre Loti Hill is one of the must-see places in Istanbul. 
Visit Galata Tower
Add your bucket list to that one, too: Visit Galata Tower. You can see the Galata Tower via an ordinary city walk or you can go there for your purpose. Many people are also doing that. Because Galata Tower has a great atmosphere for romantic couples. 
Galata Tower has a very beautiful view. You can read more about Galata Tower.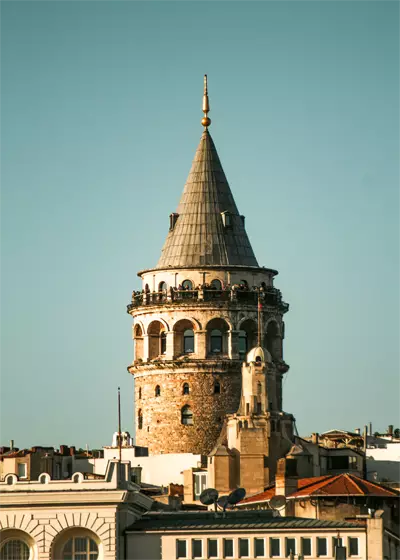 Turkish Baths For Couples
Traditional Turkish baths, hammams, spas, and massages are very various and famous in İstanbul. If you are looking for Turkish baths for couples, no worries. You will find lots of mixed Turkish baths in this city. Be ready for a relaxing and intense adventure.
If you want to know more about Turkish baths, check our hammam blog post. Also, you can enjoy the 15 BEST HAMMAM PRODUCTS blog posts as well.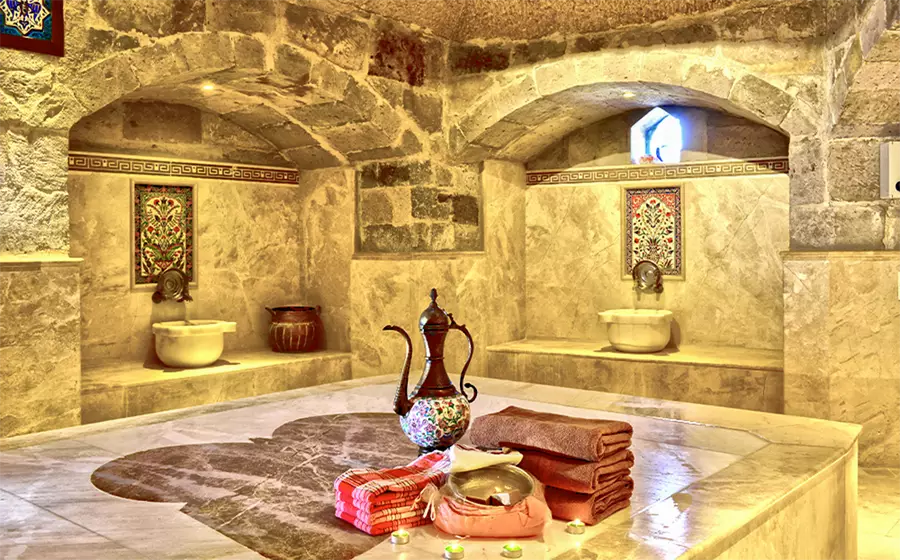 Princes Islands
Princes Islands are another hidden gem of Istanbul. Especially for couples, visiting the islands is a very unique experience. Vehicles are not allowed on the islands. There may be options such as bike rental, walking, or a carriage.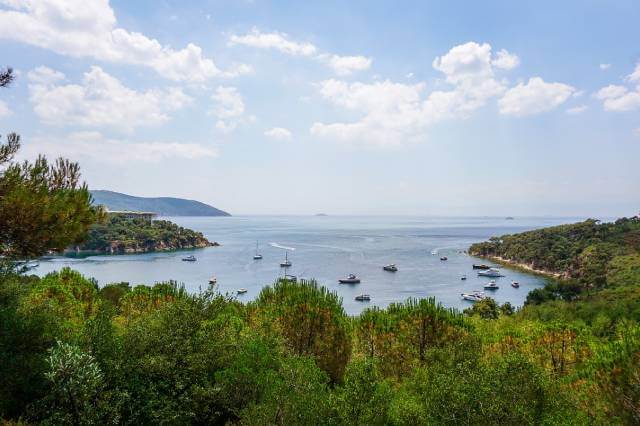 Ortakoy Istanbul
The Ortakoy Istanbul region is a very famous place and you will never get bored. Surrounded by so many things to do there. Don't forget to eat kumpir and waffles there. Make sure that you see the Ortakoy Istanbul nights.
Art Exhibitions and Museums
If you and your partners like art or ancient pieces, you must see all the art exhibitions and museums in Istanbul. You are lucky. You will be able to find so many places that are very close to each other. You can check one of my best trips to Istanbul Museums blog posts out.
Besiktas Breakfast Street
Breakfast street Besiktas area is an excellent choice for a couple of breakfasts and various coffee places. If you want something different, take a chance on Besiktas Istanbul. Akaretler, Naval Museum, clothing boutiques, amazing pubs and more are waiting for your exploration.
10 Dreamy Places in Istanbul for Valentine's Day
Here we gather 10 dreamy places in Istanbul for Valentine's Day for you. Check these places out and decide your next place for couples dinner, purpose, or celebration.
Where is the best place to celebrate Valentine?
There are dozens of places to celebrate Valentine's Day but we pick the warm and dreamy ones which make you and your partner closer. Those places are very heartfelt and hospitable. Here you go.
Viktor Levi Moda
Victor Levi Moda is a lovely wine bar that is vegetarian friendly and also has vegan options in Kadikoy. The staff is very kind and the place is very mystic for couples. For such an authentic place, prices are fine as well.
Sarnic Restaurant Istanbul
Sarnic Restaurant is a great cuisine with cultural details. You must see that atmosphere. That place is ancient and excellent. The very unique place is an old cistern about 1500 years old. The name "Sarnıç" comes from "cistern".
There is also a boutique hotel and tavern concept in Anatolian side, which name is Sarnic Boutique Hotel & Tavern. You can drink famous Turkish alcohol raki there. Definitely, one of my best places in town.
Los Altos
Los Altos is a fine restaurant that is made of Mexican and Latin food. You will be able to find vegetarian and vegan options in Los Altos. If you are close to the Beyoglu region, you can utilize this kitchen.
Rosario
Rosario is another delicious place which is in the Anatolian side of Istanbul. If you like Mediterranean cuisine, especially Italian food, you won't miss Rosario. Celebrate your special day with tasty pizzas in Rosario.
Hood
Hood is a perfect place for a celebration because it has an amazing view. You will be able to try international or traditional meals in Hood. They also have sushi. Tasty cocktails and a panoramic city views are waiting for you on the 12th floor of Doubletree Hilton Moda, Istanbul.
Pierre Loti Roof Restaurant
Pierre Loti Roof Restaurant has a French, Mediterranean, and traditional cuisine menu with vegan, vegetarian options. Enjoy with one of the best rooftop restaurants in Istanbul. Amazing dates with magical landscapes.
Garden 1897 Restaurant
Garden 1897 Restaurant is another excellent hidden gem of Istanbul. Explore the traditional tastes with all famous local desserts after your meal.
Roof Mezze 360
Roof Mezze 360 is another rooftop place for couples. Fine ambiance for a place. No regrets. Besides, you can reserve your table in Roof Meze 360 via TripAdvisor.
5. Kat Restaurant & Cafe Bar
This cute place has incredible views from any table. 5. Kat Restaurant & Cafe Bar has a very nostalgic elevator and ancient objects inside. For unforgettable memories and Valentine's Day, that place may be one of the best.
16 Roof
16 Roof is another roof option for couples and celebrations. It is also very close to the Bosphorus Swissotel.
You will be able to find all places and attractions in our TripAdvisor collection, including the hotels that we offer for you. Here are the excellent and dreamy places to stay on Valentine's Day night.
10 Best Romantic Hotels for couples in Istanbul
Before the hotels, there is a most common question about Turkey which is can unmarried couples stay in the same hotel room in Turkey? The answer can change. Maybe you can't stay in some towns, villages and small provinces but not in Istanbul or the other touristy cities. 
However, it's a good point to make that clear. Probably you won't have any problem sharing the same room even if you are unmarried at well-known hotels. So here is the advice: choose a popular place to stay or make sure that they accept unmarried couples, too.
The place that you stay will show you the sentimental value of your relationship. So deciding the hotel that you will stay, is a very important step. You should consider some points like privacy, services, offers, optional facilitates and ambiance of the hotel. However, the location of the hotel is very significant, too. 
If you don't want luxury but still want something exclusive here are the 10 Best Romantic Hotels for couples in Istanbul. You can also find them on our TripAdvisor trip map collection.
Also you can find the best Romantic marriage proposal ideas in Turkey from this guide.