Sile Istanbul is a very good place to visit in order to utilize your holiday or spare time in Turkey. Here is a guide and things to do for your daily trip to the Sile region. Sile has quiet and sandy beaches which are available in four seasons. With a castle, lighthouse, ancient houses and the hidden lake it's a very worthy place for visiting.
Here is a complete itinerary of Sile Istanbul for a perfect daily trip. Discover all the hidden gems of Sile with the best attractions and 7 things to do about this beautiful district.
Table of Contents
Transportation to Sile Istanbul District
Sile Istanbul district is a very good alternative far from the eyes for daily trips in Istanbul. 
Sile is not in the centre of the city. So you must use a transportation vehicle if you want to go there. You can prefer public transportation too, but we suggest renting a car or taking a taxi for a better day trip in Sile district especially if you won't stay there. 
If you want to check public transportation vehicles to Sile district, you may use this official route planner for Istanbul city.
We prefer our own car for a daily trip to Sile in February 2023. About 12 p.m. we were on our way. It took approximately one hour from the city center to Sile. 
Hereupon, let's continue with the Sile things-to-do list.
Have You Ever Visited Sile Castle Before?
You should see that amazing castle on the rocks and into the sea. The Castle is the first attraction in our Sile Istanbul guide.
Look at your right side from the castle, then you will see the Sile Lighthouse.
Take a Break Under the Sile Lighthouse
In Kavala Park, you can see the lighthouse and more than this. Inside the park, there is a cafe for your needs. You can observe the castle and other views from the extended balconies. This region is very suitable for taking photos and having a drink right across from the panoramic view.
There are staircases in order to go to the small beach -which has a big cave- under the white building. If you are curious about it, you must go down there, too.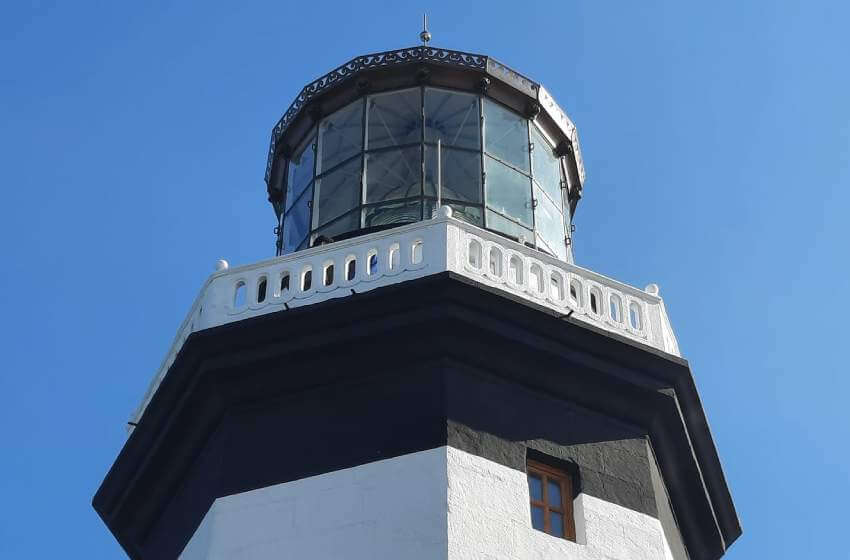 Souvenir Time
Under the lighthouse, you will see souvenirs about Sile Istanbul. Make your Sile trip unforgettable with these cute souvenirs. Buy some.
Take A Sile Tour by Walking
After Kavala Park, discover the tiny streets by walking and be your own guide. Explore the old and ancient homes. Some of them are abandoned and some of them are born again which is under protection. 
Sile Istanbul is a very cozy place for localization and photography. If you are lucky you may meet some nice and warm local people on the streets and learn more about Sile.
Sile is one of the most amazing instagrammable places in Istanbul. Especially with all these long sandy beaches and lovely streets with various vintage houses.
The Story of Ağlayankaya Beach
Ağlayankaya is far from the lighthouse about 600 meters and it has a sad story. Rumour has it that there were two lovers who couldn't come together because of the girl's father. One day that couple met for the last time on Ağlayankaya Beach. They were crying and then they were gone forever. 
The name Ağlayankaya comes from there: "ağlayan" means "crying" and "kaya" means rock.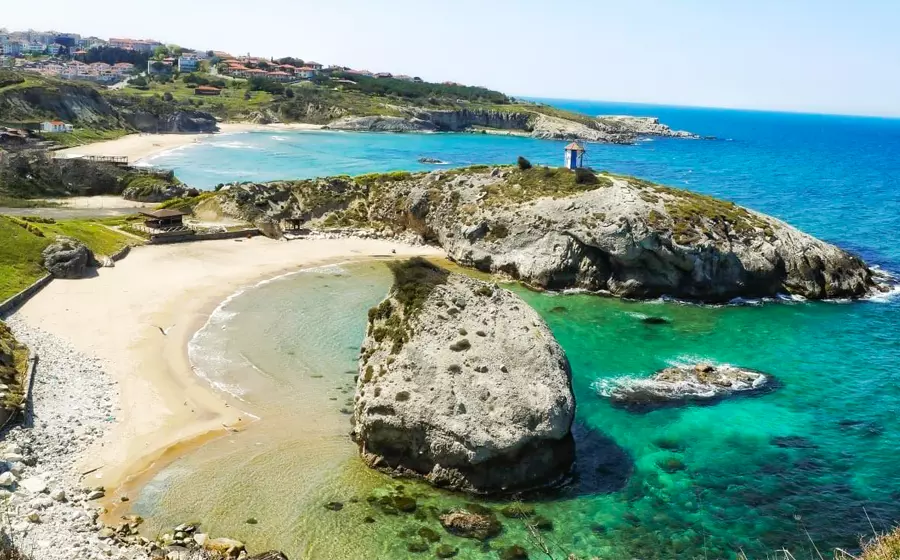 Visit Other Sandy Beaches in Sile
You should see the windmill which is next to the Ala Women's Beach. The women's beach is not working except in summer, so you can discover there too, according to your trip. Take a walk on the beautiful long sandy beach near the windmill. 
All these routes took two or three hours for us. After that, we went to the famous lake in the Sile region.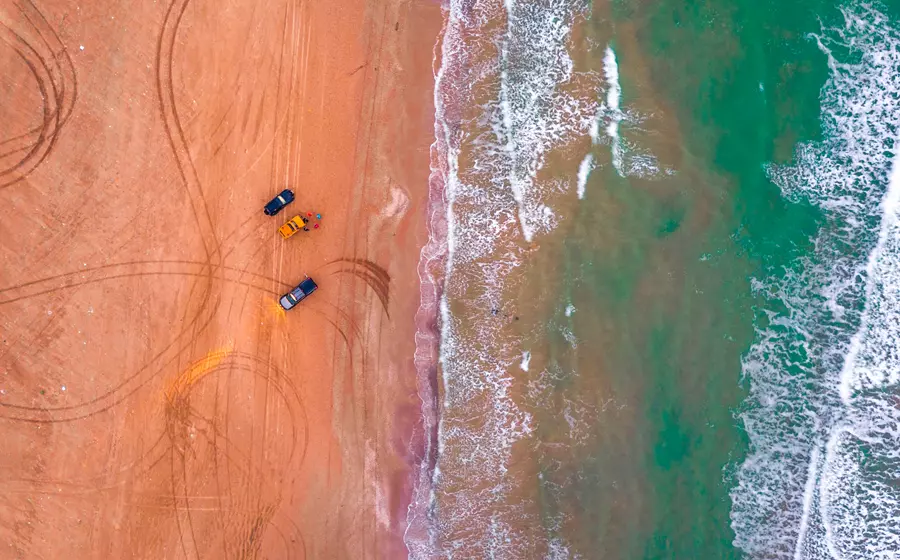 Bonus: Go to Saklıgol and Take a Lakeside Walk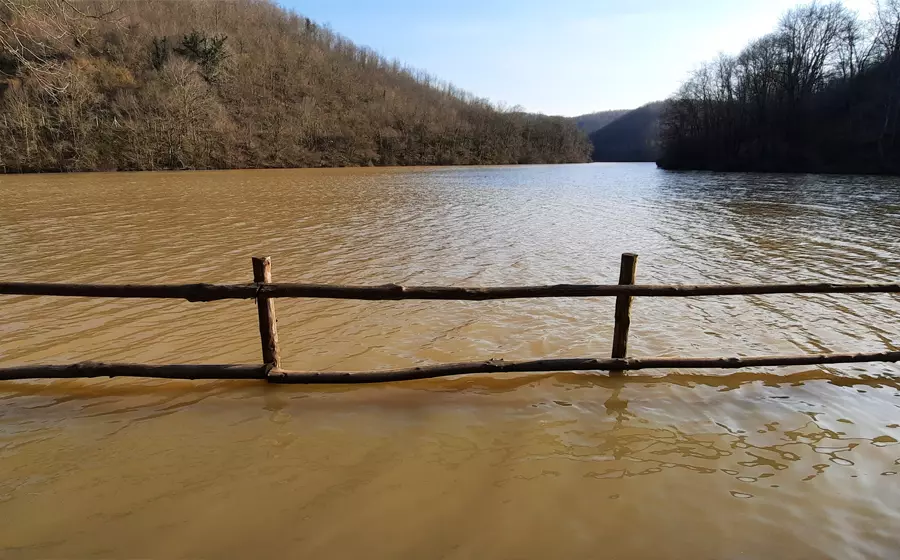 If you are done with the Sile center, you must see the famous Saklıgöl which means "hidden lake".
The lake is on the opposite side of the highway. It takes about fifteen minutes from the main road. During the road, you may see some natural products sold by locals. On the way back, you should certainly check those organic jams, tomato sauces, village eggs, homemade noodles, etc. 
Let's talk about Saklıgöl now. Saklıgol used to be hidden but currently, it is not. It is actually quite popular, especially for breakfasts on weekends.
When you arrive at Saklıgöl, a facility welcomes you. It has a free car park territory with horses hanging around. The facility has paid toilets and a restaurant on the lakeside. The atmosphere is very natural and fresh. You can either have a satisfying breakfast or have dinner. If you are not hungry you can only have desserts, drink some hot or cold drinks, too. We ordered a teapot and eggs with fried meat. It was ok. 
The right side of the lake is covered with wooden decks full of picnic tables. You can either have barbecues or just rent the tables for your personal belongings and food. You don't have to drink or eat anything. You can go for a walk near the lake. Go further above the facility, and dive into the forest. 
It is a very natural and fresh outdoor place for visiting and taking photos. 
Make sure that you wear comfy sneakers and clothes. Check the Sile weather before your trip. We went in February 2023 as I said before. The weather was sunny and warm but after sunset, it was getting a bit cold. 
In addition, whenever you go to the Saklıgöl, do not forget that it is forbidden and dangerous to swim in the lake. 
We just have a daily trip to Sile Istanbul. If you want to travel more, you can keep going and discover the Ağva district. Ağva has many beautiful attractions, too. 
If you are looking for more destinations and attractions in Istanbul, you should check the Budget Friendly Istanbul Travel Guide post.