Turkey is a must-see country with all those various natural beauties and ancient history. Every year, so many families are looking for safe and family-friendly vacation destinations for their next holiday. Parents are searching for harmless beaches for their children. If you are thinking about Best Beaches in Turkey for Families 2022, you are in the right place. 
Before talking about the best beaches and their qualifications, let's make something clear. Here is the question: is Turkey a good place to visit with kids? The answer is a total yes.
Because Turkey has an intense kids and young population and so many public details organized according to this situation. So you won't be upset if you go to Turkey for your next family trip. Besides, Best Beaches in Turkey for Families 2022 will show you the suitable beaches for you and your children.
Particularly in the Aegean and Mediterranean coasts, if you are searching for the best beaches for kids near me you will find many of them.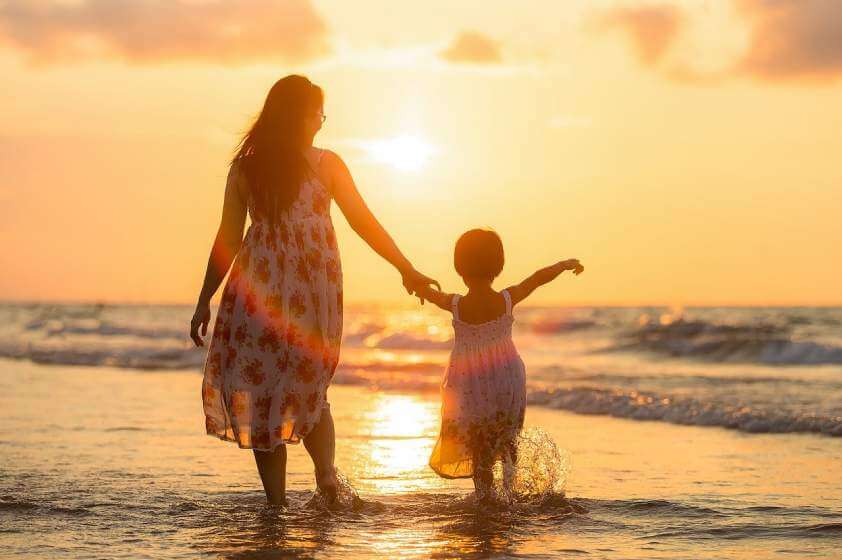 Table of Contents
Best Holiday Destinations in Turkey for Families
The coast of Turkey is very enjoyable for families. You can be a part of the sun, beaches, and summer in the best times of Turkey. The most popular regions are the Aegean and Mediterranean coasts are the best holiday destinations in Turkey for families.
Best Beaches Turkey
So if you are trying to find an answer to this question: Where can I take my kids to Turkey? This could be definitely Aegean and Mediterranean shores. You can discover blue and green meetings there. Also, your family will enjoy the sandy or pebble clean beaches, great nature and excellent historical places.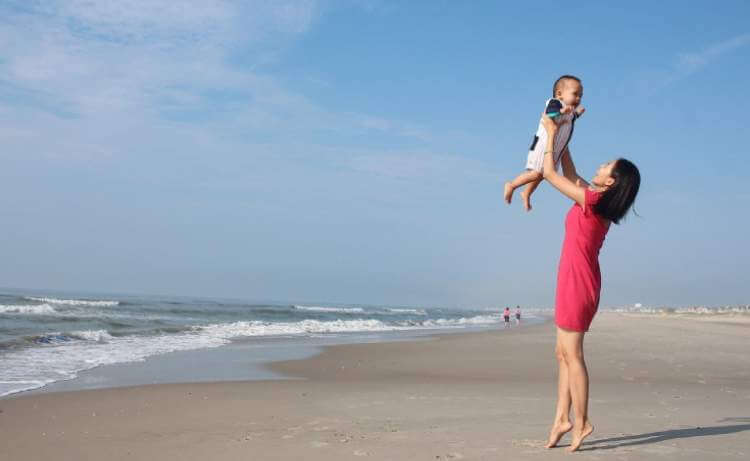 Turkey Beaches Map
Here is the map showing the best beaches in Turkey. Let's start.
Best Beaches in Turkey for Families 2022
Before examining the best beaches in Turkey for families 2022; let's take a general look at Turkey's famous holiday destinations and the qualifications of the beaches. So, which part of Turkey has the best beaches? Turkey has various different beaches on every coast.
You may find sandy or pebble, deep or shallow water according to your flavor wherever you will go. However, we will tell you the famous ones of course. You will see what part of Turkey is best for families and be able to choose the right place for you and your family. 
So let's continue with the qualifications of beaches in Turkey. Many people are looking for the quality of the seas and beaches. Here is a general guide of Turkey best beaches. 
Especially in the Mediterranean, many beaches have blue flags. That means you are in the right place for swimming.
Likewise in the Mediterranean, so many shores are part of ancient cities. So you can enjoy swimming with fish and ruins. Those places are also excellent for snorkeling. Here are some beach advice with ancient cities; Olympos, Patara, and Phaselis beaches in Antalya. Those are one of the best family beaches in Turkey.
Antalya's some shores are the host for Caretta caretta ovulation sites. That's another miracle on the very special Turkish coast. If we get to the other marine living beings, there aren't hazardous or toxic fishes on shores in general. If you go deep, you may find although not yet certain.
But you know, Turkey's shores are not like oceans. No worries. Besides that, if you are so sensitive about that; keep global warming reasons in mind and take your precautions. 
Let's continue with the jellyfishes in Turkey. Because it's another subject that traveler's concerned about. Actually, it is not a big deal. Most and the best Turkish beaches are very clean and dry for swimmers.
Even so, if you still have concerns about that; we discovered a very useful website that you might want to click. If you are interested in jellyfish areas please check that map before your vacation.
Another question about underwater, are there any coral reefs in Turkey? Actually, there are not so many coral reefs in Turkey. You can find coral reefs only between Fethiye and Kaş. But, Turkey is still a good place for scuba diving and snorkeling with its great underwater caves and habitat. In brief, those are the underwater qualifications. Let's continue with beaches and facilities.
Check out the best beaches in Kas.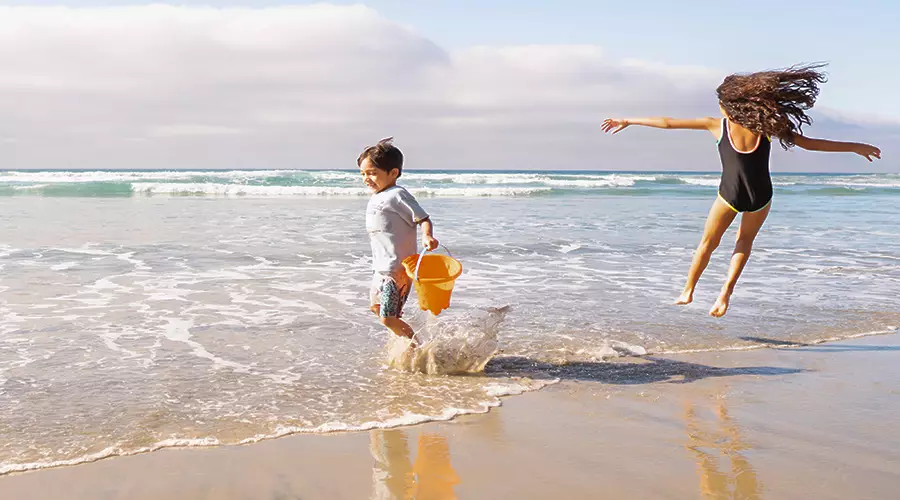 Does Turkey have nice beaches?
Especially the public beaches, private beaches, and beaches with facilities, underwater cleaning is constant. On the Mediterranean shores, there are no mosses. Aegean shores used to have but now they are also clean all the time. 
Beaches have lines in order to remark about depth. Some beaches have private water sports areas which do not disturb swimmers. 
Also, most beaches have useful facilities in order to make comfort for families and others. Nothing but virgin bays, but we won't speak about those bays in this post.
Are there any sandy beaches in Turkey?
As we said from the beginning, Turkey has so many various and different beaches. You can find either sandy beaches or pebble ones in the same city. Yeah, interesting but true. For example in Antalya city center, Konyaaltı Beach is made from pebbles, and on the other hand, Lara Beach is made of sand. Let's explore more.
Where are the best sandy beaches in Turkey? Generally; Antalya, Mersin, Muğla, and Izmir provinces have many sandy beaches which are very popular attractions for locals and foreigners.
Many people wondering about is Antalya good for toddlers? Actually, toddlers are in love with Antalya Turkey resorts, the city center, and attractions. Because when you googling kid-friendly beaches near me, you will see that every beach is very close to you in Antalya. Also, this city has so many kid-friendly zones, parks, and activities inside or outside!
You can choose the Bodrum region for families for your next vacation. Bodrum beach sandy and kid-friendly beaches bay area.
Sandy Beaches in Turkey
In particular, the sandy beaches you should add to your bucket list those ones: Patara Beach in Antalya, Ölüdeniz in Fethiye which is chosen as the best beach in the world in 2006, Cleopatra Beach in Alanya, Kızkalesi which means "Girl castle" in Mersin, Çeşme in İzmir, Altınkum which means "golden sand" in Didim, İncekum which means "thin sand" in Marmaris…
You can check out more about, Turkey's Patara longest sandy beach.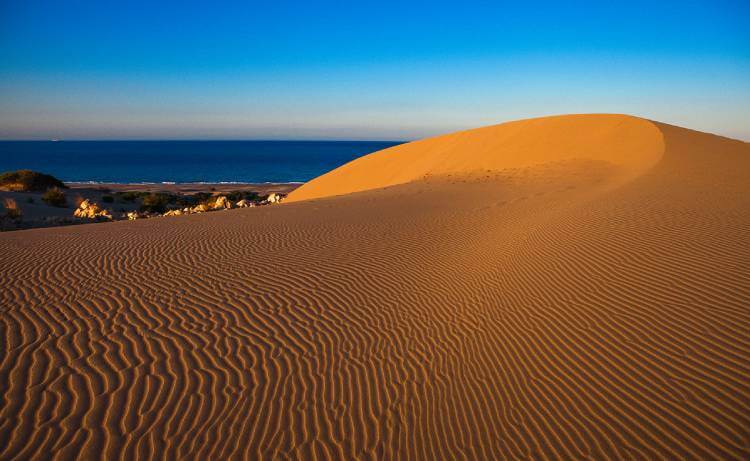 Best seaside places in Turkey
Let's talk about the Best seaside places in Turkey. For families with children, which part of Turkey has the best beaches? Actually, if you want to go for a more shallow sea, you can add those to your bucket list. Here are the best place to go in Turkey for families.
Akyarlar Karaincir in Bodrum, Phaselis Ancient City in Antalya, Ilıca Beach in Çeşme, Altınkum in Didim, Taşucu Plajı in Mersin, Ölüdeniz in Fethiye, İztuzu in Dalyan etc…Those beaches are very safe for families who have small kids. 
Are beaches in Antalya free? This is a very changeable question but you can find public beaches almost everywhere. Some beaches are managed by partners and some of them are bound up with hotels in Antalya.
If you are looking for fancy holiday and deluxe destinations, you will find the best all inclusive hotels in Turkey for families in Muğla and Antalya provinces. The Bodrum region is very famous with the best luxury family resorts in Turkey in particular.
The Side region of Antalya hotels also offers good options. Is Antalya good for families? Of course. Antalya has so many concepts and all-inclusive family hotels with grace beaches and other chances. Apart from Side, Antalya has many best beach resorts in Turkey for families in almost every region.
You can explore the family-friendly and budget-friendly places with good offers for your next vacation. In addition, if you do not prefer all include family hotels, there are so many best place to stay in Antalya for families.  Antalya is one of the most touristic provinces in the country. Even in the city center you can find many best places for kids in Turkey.

Are there beaches in Antalya?
So many! Well, if you are in the city center you can check Top 5 Best Beaches in Antalya City Center blog or you can visit 20 Best Places for Beaches in Antalya blog post.  Then you can decide by your own about the best beach destinations in Turkey, which part of Antalya is best?
Here is the full trip advisor list of the best beaches in Turkey map.
Here is the best beaches in Turkey map on Google which we created for you in order to explore the beautiful beaches in Turkey.
If you like this post, you may be interested in the Antalya barbecue beaches post.