Can Geyran Seashell Museum Center is one of the best free museums in Istanbul. This place is very unique and one of the hidden gems to visit if you're in love with the seashells around the world. Can Geyran Seashell Center is located on the Anatolian side of Istanbul, Turkey. In this guide, first of all, we will tell you about our seashell Istanbul museum trip and after that, we will mention other free museums in Istanbul.
There are so many beautiful places in Istanbul. Set your priorities and aspirations. Create your route and start exploring. You'll discover the best secrets of Istanbul. You can see many hidden gems of Turkey if you look carefully. Can Geyran Seashell Center is probably one of them? This free museum is in Turkey, Istanbul province and is located on the Anatolian side.
You can visit there for scientific reasons, for recreation, or just as one of the cool things to do in Istanbul.
Table of Contents
A Short History of Can Geyran Seashell Museum Center
Can Geyran Seashell Center is dedicated to Can Geyran who passed away at a very young ages. His father Kemal Geyran is a seashell collector and he opened his seashell collection for people which is one of the best seashell displays in the world. You'll be able to learn many things about underwater life, collectors, cultures, and seashells in that seashell museum.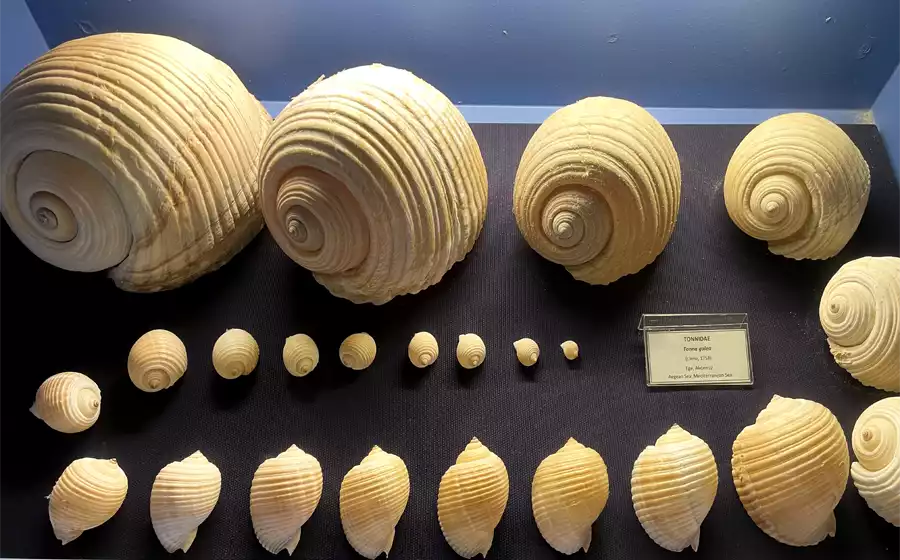 How to go to the Seashell Center in Istanbul?
Can Geyran Seashell Center is located in Dragos district in Istanbul Anatolian side. It is very close to the Dragos seaside. You can walk from Dragos coast. It is 8 or 10 minutes from the seaside. But it is a bit sloping. So you may thirsty. It is better to take your water with you. We didn't see a kiosk around there. But you can find one on the coastal line. Take your hat with you to protect your head from the sun if you want to go on a sunny summer day like we did.
It is more easy to access by car. We added it on our google map so you can access it via car as well.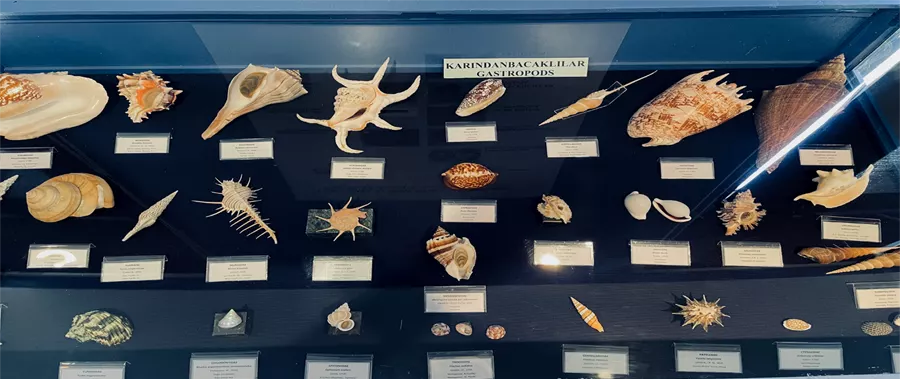 Seashell Museum Timings & Opening Hours
The Seashell Museum Center is open between 11:00 – 17:00 on Tuesdays, Wednesdays and Sundays. It is closed on Mondays. But if you have exceptional reasons you can still visit Can Geyran Seashell Center by appointment. Just contact with the best place for seashell Istanbul. You'll be able to find the seashell museum contact number and phone number on their website which we will share with you below.
Seashell Museum Ticket Price (Entrance fee)
There is no entrance fee for the Can Geyran Seashell Museum. Turkey museum pass is not allowed there because it is not needed. It's for free.
You'll need at least 30-60 minutes to discover it properly. There is also an introduction film optionally. But if you are in a hurry and still want to check this museum out, go and take a quick look. It's ok. Anyhow, we suggest you spare some private time for that center.
What to expect from the Seashell Museum?
Let's skip to the main part, you can take photos in this seashell museum as much as you want. No limitations for that place. 
How to display seashells?
There is a one huge saloon which has seashells displayed on some showcases. Seashell collection jars are huge and separated for specific groups inside. You'll admire the collector Mr. Kemal because of those charming seashell collection boxes.
The seashell display frames are made from glasses. They are very clean and easy to read the labels of the seashells. You can read where the origin of the seashell is, how old it is, what is the name and Latin version of the name etc.
There is another showcase which is all about Numismatics and Seashells. So you will learn about more than underwater and special species of the seashells there, you'll see a big cultural mixture. You will be able to see the acculturation side of seashells, different usage from many many years ago until today etc.
This is not the only place for seashell Turkey but it's a very important one. Searching out for underwater life pieces and having good memories are probably the most unique and secret things to do in Istanbul. If you choose summer months to visit Istanbul, you should know that there are few more attractions in the city.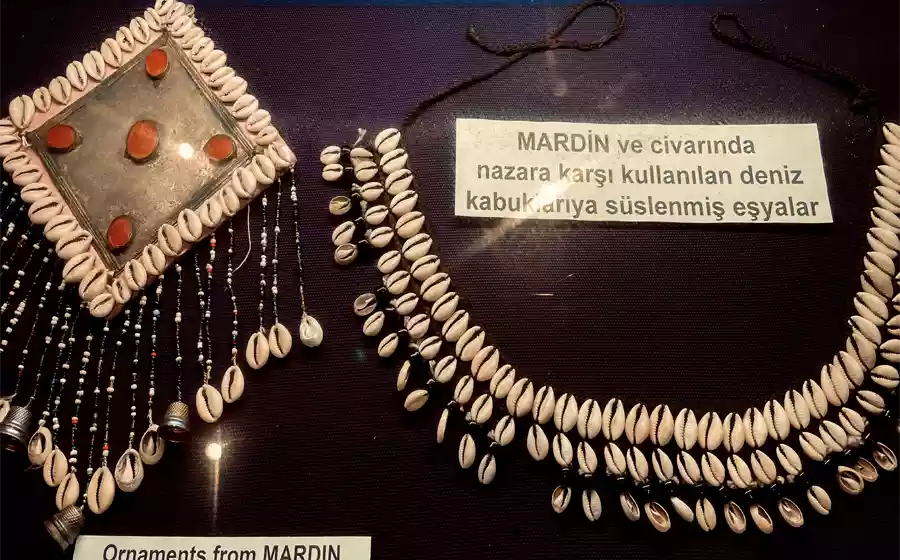 Things to do in Istanbul in June
Can Geyran Seashell Museum definitely deserves to be in 50 places to visit in Istanbul. After your seashell museum trip you can walk around near the Dragos district seaside. The Anatolian Side has many summer activities as the European side of Istanbul. They have many offers for you all the time.
Let's say you want to do something else with your family, except from visiting museums, you can spend some time at the famous outdoor parks like Gulhane Parki (Gulhane Park entrance fee is for free), Emirgan Park (there isn't a cost for Emirgan Park entrance fee, it's for free as well) are just one of the few fun things to do in Istanbul family.
If you prefer to be in indoor areas, you can choose shopping centers as well. You can catch some events for kids, for free or paid. Akasya shopping mall has so many things to do for kids both in the shopping center or Kidzania activities. Istinye park also has some activities for children.
Let's continue the seashells, marine museums of Turkey, and free museums in Istanbul because we have something more to say.
Other unique places to visit in Turkey
Visiting the museums is one of the best Istanbul activities for adults, too. If you are interested in marine museums you shouldn't miss the Istanbul Naval Museum in Besiktas, Istanbul. This museum has an entrance fee of 25 Turkish liras but is worth it.
There is also another maritime museum in Bodrum. Bodrum Maritime Museum has an amazing seashell collection as well for those who are curious about those. It has an entrance fee, which is the same as the Istanbul Naval Museum, 25 TRY, but those places are very unique and worth visiting.
To discover living species you can visit the huge aquariums in Turkey. Or instead, you can check for other free museums in Istanbul.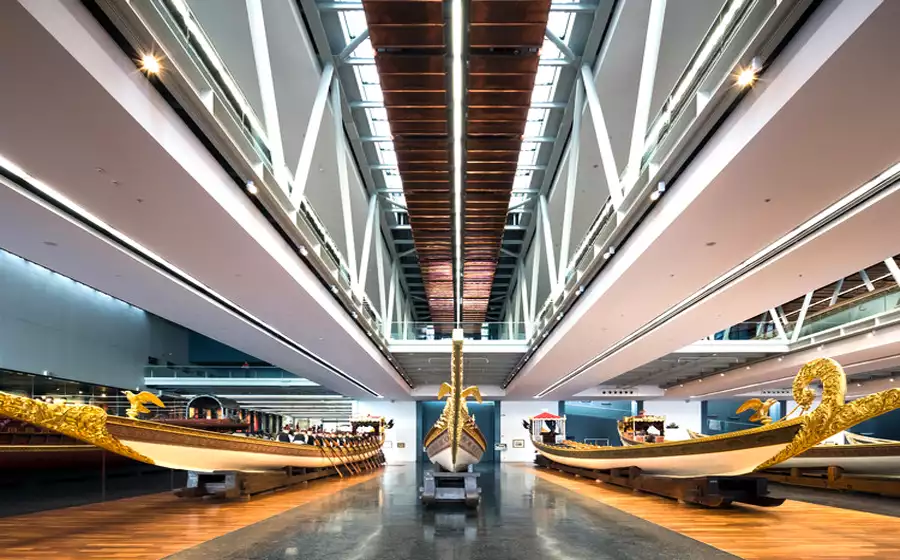 Other Free Museums in Istanbul
Creating a trip route for free museums and visiting them, in turn, are one of the best things to do in Istanbul for couples, especially those who are on a budget. Here are some of them and we added other free museums in Istanbul to our google free things to do in Istanbul map. Turkey Is Bank Museum, Sabancı University Sakıp Sabancı Museum, Istanbul Railway Museum, Ottoman Bank Museum, etc.
You can view all of them from the map above which is linked. The Seashell Museum is marked with purple color for you.
Frequently Asking Questions About Seashells & Istanbul
Are there seashells in Turkey?
Yes, there are so many seashells both on the beaches and underwater. You can see the best seashell collections at Can Geyran Seashell Center and at Bodrum Maritime Museum.
Why is the Triton conch shell valuable?
Because it is very rare and endemic.
What shells are worth money?
Rarest seashells are worth money. Either you can check and learn about seashells before you start to collect them or just gather them up by consequently and look forward, you'll learn their worth eventually.
What is the rarest seashell ever found?
Conus gloriamaris or Glory of the Sea Cone is the rarest seashell ever found which can be found in the Indian or Pacific oceans.
Is finding a seashell good luck?
If you say so! Seashells have a large meaning as symbols in spirituality. If we review them just for their shapes or colors it is purely amazing as well.
What is a seashell collector called?
They can be mentioned as seashell collectors, scallopers, etc. If they have specific scientific research they can be mentioned with different titles.
What can I do with collected seashells?
You can make exhibitions and displays for collected seashells. You can make a mixture with other art branches.
Is it OK to collect seashells?
Unless there is not a living creature inside the shell, it is ok to collect seashells. Make sure that then you can go on.
Which experiences are best for museums in Istanbul?
Well, it depends on which museum you choose to go to. But wherever you visit, make sure that you are in comfy clothes and restful sneakers.
What are the best places for museums in Istanbul?
If you want to spend some money you should see the Madame Tussauds Istanbul characters. You should also visit the Museum of Illusions Istanbul Instagram page before you get there. One is in Taksim and the other is on the Anatolian side of Istanbul.
Are museums free in Istanbul?
Yes, there are more than 20 free museums in Istanbul. You can find many of them on the map above.
How can I have fun in Istanbul?
You can have fun either indoors or outdoors, maybe with money or for free. Istanbul has two sides, European and Anatolian and you can spend amazing times on both sides day and night.
What can you do in Istanbul for cheap?
You can visit the free museums in Istanbul, see the amazing mosques and palaces, enjoy gourmet street foods, drink Turkish coffee, shop from bazaars and street markets, etc. Enjoy the stunning Bosphorus on public ferries.
Here are more Istanbul tips for you. Also here is the Can Geyran Seashell Center website link as we promised.