Here are some facts and reasons to travel to Turkey in 2022. First of all, Turkey visit will hypnotize you with incredible landscapes, great shores, divine culture with the cradle of civilization, yummy foods and rich breakfasts. If you are trying to lose weight, you should be very careful in Turkey. Lol.
We don't even need to count the affordable holiday options. Eventually, it is so hard to find reasons not to travel to Turkey but once you have been in Turkey, you will definitely find countless reasons to travel Turkey in 2022 for your next vacation route.
Table of Contents
Turkey is Beautiful
Turkey is a very beautiful and quite big country with 81 cities. You can find so many geographical indications, local and cultural things on every corner. Turkey is a very rich country with cultural heritages and museums. As a traveller you can find every kind of vacation in Turkey.
Are you a camper? Do you want a five star hotel vacation? Maybe you want a boutique hotel only for adults? Just make your decisions clear and pick your city or region. If you have enough time and energy maybe you can see all the cities in Turkey. Eventually, Turkey is beautiful with all cities.
Turkey is Affordable
Turkey has so many affordable and budget friendly options for travelers. You can check the amazing price offers for best places to stay in Turkey from here. Not just in the hotels, there are so many camping areas, boutique hotels, bungalows and rental houses in every city and village of Turkey.
Turkey has 4 seasons vacation (What is the Best Time to Visit Turkey?)
Every season is the best time to visit Turkey. It just depends on how you want to spend your vacation. So if you wonder about where to go in Turkey, here is the answer. In winter time you can go skiing such as Bursa Uludağ, Erzurum Palandöken, Kayseri Erciyes, Kars Sarıkamış, Gümüşhane Zigana, Antalya Saklıkent, Bolu Kartalkaya, Isparta Davraz… 
Or you can just go to the city centers and discover the cultural details there. Especially in Aegean and Mediterranean regions the winter is so light and short. So if there is sun and the weather is hot you can even swim there! Most of the year some people swim in Antalya shores and some people ski at Antalya Saklıkent ski center at the same time. So that's incredible but true.
Particularly in summer time, Mediterranean coasts are very lively and have a lot of activities day and night. Non-stop fun and attractions make those places more famous. You can also discover the unique food and local products in every corner of Turkey. Every city has their own cultural products, heritages and food.
There are amazing canyons, valleys, trekking routes, extreme sports, retreat places, cultural heritages, local essays, unique flavors, beautiful landscapes etc. That's the reason why you should definitely visit Turkey.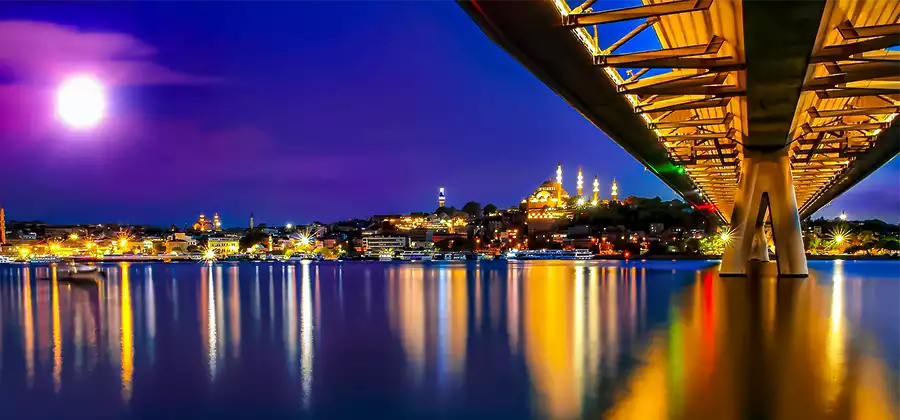 Turkey is safe (Is Turkey Safe For Travel?)
Turkey is a dangerous country, as many people think. But this is absolutely wrong! Turkey has a developed safety net and there is intense control, especially in tourist areas. For instance, tourists has a special police. This is one of the reasons to travel to Turkey in 2022.
However, as in every country, there are bad people. We recommend that you do not go out of the tourist areas too much and pay attention to your personal belongings in crowded places. Also, don't trust those who cut your way while walking and promise you a lot of fun and invite you to places like bars and discos. You will likely be scammed.
Turkey covid precautions are tight (Will I get a covid in Turkey?)
Turkey is safe for travel as more than half of the population is vaccinated. Turkish people are very sensitive about personal hygiene and care. In Turkey, where 80 million people live, the number of daily cases has dropped below 1000. Although the coronavirus rules have been relaxed, the obligation to wear masks on public transport continues. In addition, there are many cleaning rules for hotels and they are strictly controlled.
Turkey is touristy and safe (Is there terrorism in Turkey?)
Terrorism is one of the most curious subjects in Turkey. There have been some terrorist attacks in Turkey in the past in southeastern Anatolia and in big cities such as Istanbul and Ankara. There have been no terrorist attacks in recent years. The last time there was a bomb attack in Istanbul in 2016. There has been no terrorist attack for six years. But if you are going to the southeast, it is useful to be careful near borders.
Turkish security forces take a lot of precautions in tourist areas. There are no terrorist incidents in touristic areas such as Antalya and Cappadocia. If you're coming to Turkey for a hotel holiday, you don't have to be afraid.
Why should I travel to Turkey?
Turkey is a country with a vast history, beautiful ancient cities, museums, beautiful beaches, and coves in the Mediterranean and Aegean Seas. Also, Turkey is one of the cheapest countries in Europe where you can have a holiday.
Lots of places can be seen. Each city is unique and Turkish cuisine is incredibly amazing.
Here are 5 simple reasons to go to Turkey.
Reasonable prices.

Turkey is facing a currency crisis recently and this economic problem creates many opportunities for tourists. In Turkey, you can have your lunch at a quality restaurant for only 5 dollars. Turkey is a great option for shopping as well.


Beautiful landmarks.

Turkey is really beautiful and one of the countries to travel to. It offers the opportunity to discover world-famous natural beauties such as Cappadocia, sandy beaches such as Kaputaş beach, which is among the 40 best beaches in Europe, and many historical artifacts and beauties that have witnessed history such as Hagia Sophia.


Amazing nature. 

We just talked about Cappadocia. Only Cappadocia? Of course not. You can visit Pamukkale travertines in Turkey, experience the mystical atmosphere of many caves such as Karain Cave and İnsuyu Cave, drink wine in the snow in Lake Abant in winter, and swim under the Düden waterfall.


Delicious local cuisines.

Turkish cuisine is really delicious and famous. There is no one who does not know Turkish kebab or baklava. You can eat kebab in Urfa and go to the heights of dessert with baklava in Antep. Almost all cities have their own local flavors. We recommend that you look at the local dishes of the city you are visiting.


Easy to travel.

All touristic cities of Turkey have airports and they are very close to the city center. You can easily come to Turkey by air from Europe. In addition, the highways are quite developed and you can rent a car, take a taxi or choose public transportation in the city.

The flight from London to Istanbul is only 4 hours.
Have you decided to go to Turkey, but are you asking where to go?
Most preferred Turkey travel destinations
Also, Turks are very friendly and humanitarian to foreigners. You can learn a few frequently using Turkish words before you travel to Turkey and they will be very happy and make you happier.
Some simple Turkish words,
Merhaba: Hello,
Selam: Hi,
Teşekkürler: Thanks,
Günaydın: Good morning,
İyi akşamlar: Good evening