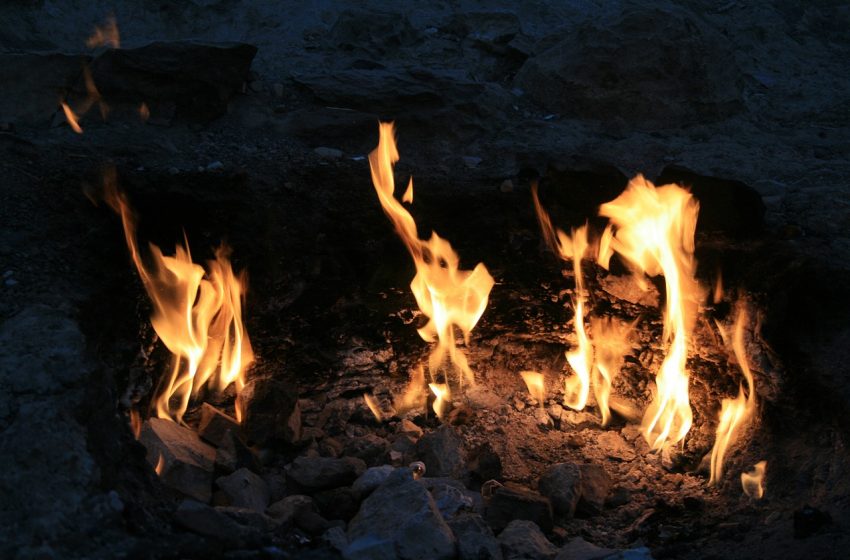 Eternal Flames Chimaera Guide(Yanartaş)
If you are planning to visit South Turkey, you must see the Chimaera Flames in Chimaera Cirali. There is a flaming mountain in Antalya, Turkey. Here is Eternal Flames Chimaera Guide for you. It is a very famous place for Turkey attractions. Chimera and Olympos are side by side and their distance from Antalya is about 60 km. We are gonna discuss the differences between Chimera and Olympos but first we will talk about Chimera eternal fire more.
What is the secret of Chimera Eternal Fire?
There are many name variations (like Çıralı, Yanartaş, Chimera, Chimaera, Fire Mountain etc.) Chimaera Flames are so famous and extraordinary. Yanartaş is a Turkish word and it means firing stone. Çıralı is also a Turkish word and it means resinous. Chimaera or Chimera words come from Greek mythology. So it is all about fire and flame.
If you want to see a chimera flaming mountain, you should hike a rock to the top for 20 minutes. Flaming rocks of Chimaera, Turkey are very charming. So, what is the secret of chimera eternal fire? Is it a natural chemical phenomenon? Yeah. Sort of. Top of the mountain, there are so many fire vents.
Exploring Rocky Slope of Chimaera
Yanartaş Çıralı region is a very quiet place in general. You can have a vacation with nature. Chimaera Antalya place is very inspirational. It is a very good place for a vacation, trip or holiday because you will find a lot of beautiful details throughout the whole year.
So, what about the accommodation in Yanartaş Çıralı Region?
You can visit Yanartaş Chimaera Eternal Fire in one day or you can stay for a while in Yanartaş Çıralı region. Honestly, one day is enough to discover Çıralı, Antalya. But if you want to stay there and spend much more time you should try. The Çıralı region has bungalows, treehouses, tiny houses, and camping places like Olympos. But the Çıralı region is more quiet, clean and isolated than Olympos. Accommodation options are more dispersed. You can find more camping places, especially wild camping.
How To Go to Çıralı Region?
The distance is about 1 hour from Antalya city center by car. You can choose public transportation or sharing car finder apps. If you stay in Olympos please contact your bungalow or tree house owner, probably they will help you.
How to go to Eternal Flames from Çıralı?
If you are in Çıralı region already, you can ask someone about the Flaming Rocks of Chimaera. As I told you before, accommodation points are a little bit dispersed and diverse. So, first of all you should make one thing clear: how far are you away from the Chimaera entrance? If it takes 5-10 minutes, you can walk. But if it's much more than this, maybe you want to go to the entrance by bicycle, atv or car. You can find renting places for bicycles or atv.
On the other hand, you want to hike or trekking so make your preparations and start for your journey.
Which way you are choosing, you should follow some advice for your comfort. Trust me, those things can make your Chimaera journey better.
Sneakers are so important because the road of Chimaera is very natural and climby. The water is another thing because Antalya is very hot almost all the time. If you visit there on summer days, please cover your head with a hat. The sun is very burning.
If you want to enjoy the landscape of Chimaera Mountain, take your drink with you. So many people take chopsticks and marshmallows or sausages with them to fry. After getting dark, you may take a torch or flashlight with you.
Çıralı Beach
Çıralı and Olympos Beach are side by side but there is no passing between them. So you should go up first, then you can go to the other beach.
There is no entry fee for Çıralı Beach. If you want to use sunbeds and umbrellas you will pay for them, then you will be able to use them all day long.
Çıralı Beach is a home for Loggerhead sea turtles or a.k.a. Caretta carettas.
Where to stay in Çıralı (Yanartaş)?
You should check the tiny houses, motels and camping areas from here.
Be aware that you keep cash money with you. It is a very virgin place so you should take all your needs with you before your trip.
For more you can check the Olympos guide post and Olympos Turkey tripadvisor.